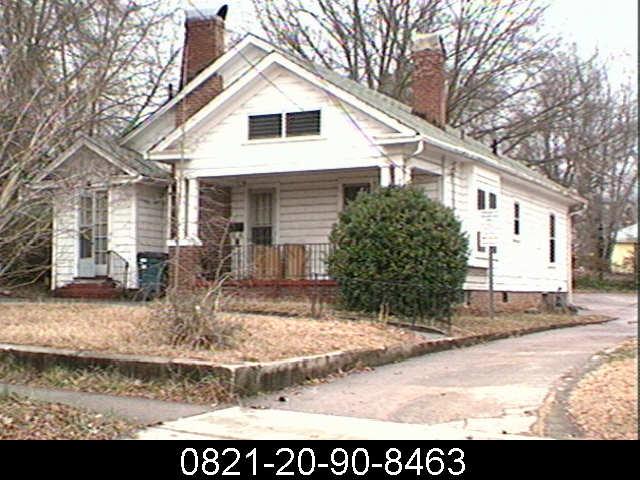 Durham County Tax Administration photo, c.2012
From the 2010 National Register listing for the Stokesdale Historic District (in which this is a contributing structure):
This one-story, front-gabled bungalow is three bays wide and triple-pile. It has a brick foundation, molded wood weatherboards, an interior brick chimney, and an exterior brick chimney on the façade. The house retains six-over-one, double-hung wood sash windows, including a pair of windows in a shallow projecting bay on the east elevation. The front door is a fifteen-light French door and is sheltered by a front-gabled porch that projects from the right end of the façade; it is supported by grouped posts on brick piers with painted concrete caps and there is a metal railing between the piers. Two jalousie windows are centered in the porch gable. A projecting gabled bay on the left end of the façade holds a second entrance (perhaps to an office). The fifteen-light French door is located beneath a classical pedimented surround. The building appears on the 1937 Sanborn map; the earliest known occupant is Ella L. Cotton in 1945.
In fact, Ms. Cotton is first listed at this address along with her daughter, June, in the 1936-37 City Directory (the previous street name, Thomasson, was in use prior to 1939).  Ella Cotton had purchased the property in 1935, and likely had the house built shortly thereafter.  Both mother and daughter were educators, though the elder Ms. Cotton appears to have retired from a career teaching in Alabama and elsewhere before their arrival in Durham.  After teaching at the East End School and marrying back in Alabama, June Cotton Boutte took a job at Fayetteville State by the end of the decade.  In 1942, she and her mother sold the house to a fellow educator - NCCU English professor, Julia Wyatt Harris.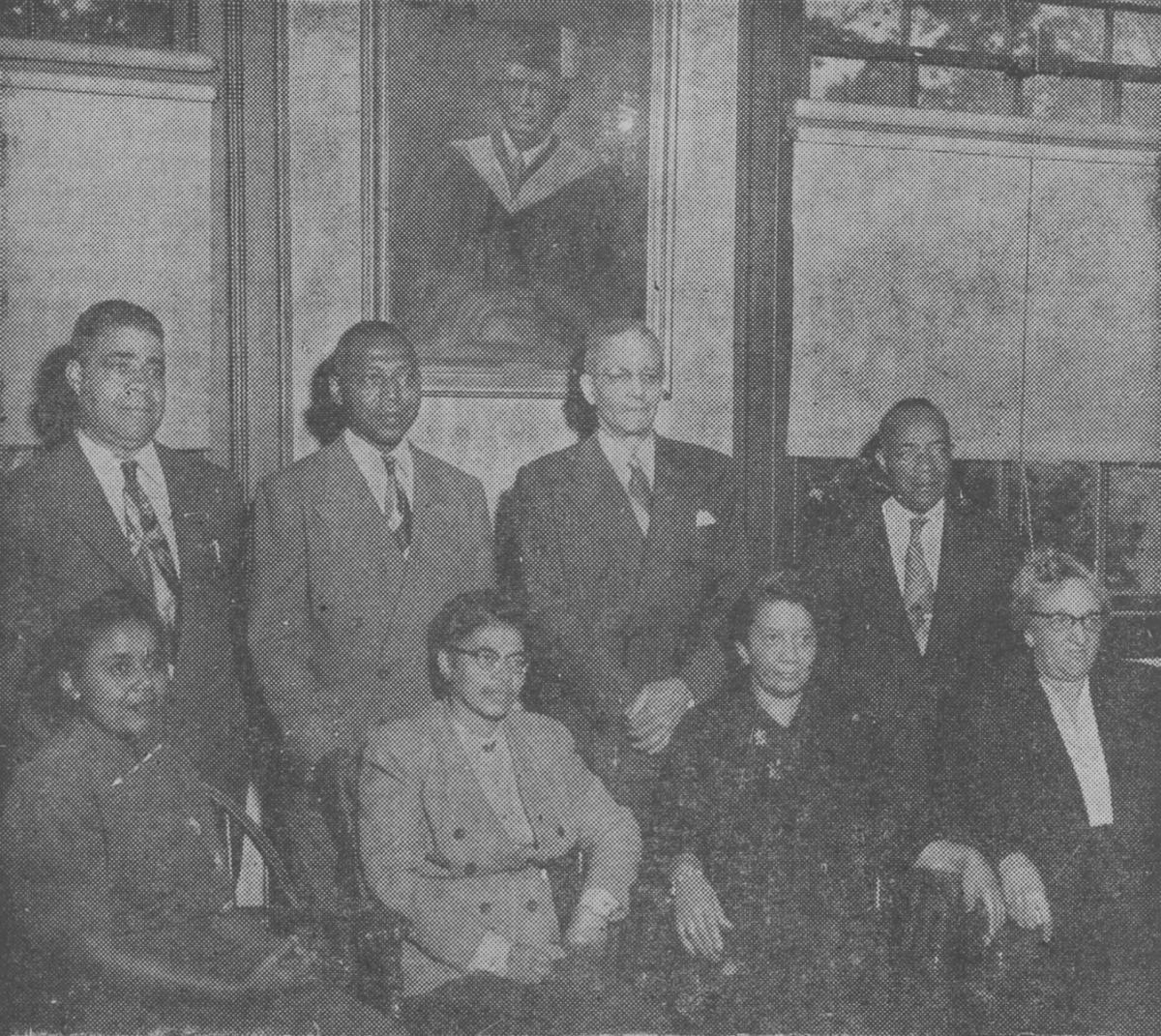 Professor Julia Wyatt Harris - seated, second from left - among other long-serving NCC faculty and staff in a 1951 issue of the Campus Echo touting the groups combined service of over 200 years at the institution (online via DigitalNC).  Also pictured are: (left to right, seated) Pauline E. Newton - English, Frances M. Eagleson - Registrar, Ruth G. Rush - Former Dean of Women; (left to right, standing) Charles L. Holmes - Spanish, James T. Taylor - Psychology, President Alfonso Elder, C. T. Willis - Commerce.
Educated at Virginia State College, Columbia University, and University of Chicago, Professor Harris won awards for her research on remedial reading and helped edit the Campus Echo newspaper in addition to her work as an instructor.  Retiring after 34 years of work at NC Central in 1960, she remained active in the community and lived in this home on East Lawson until her death in 1983.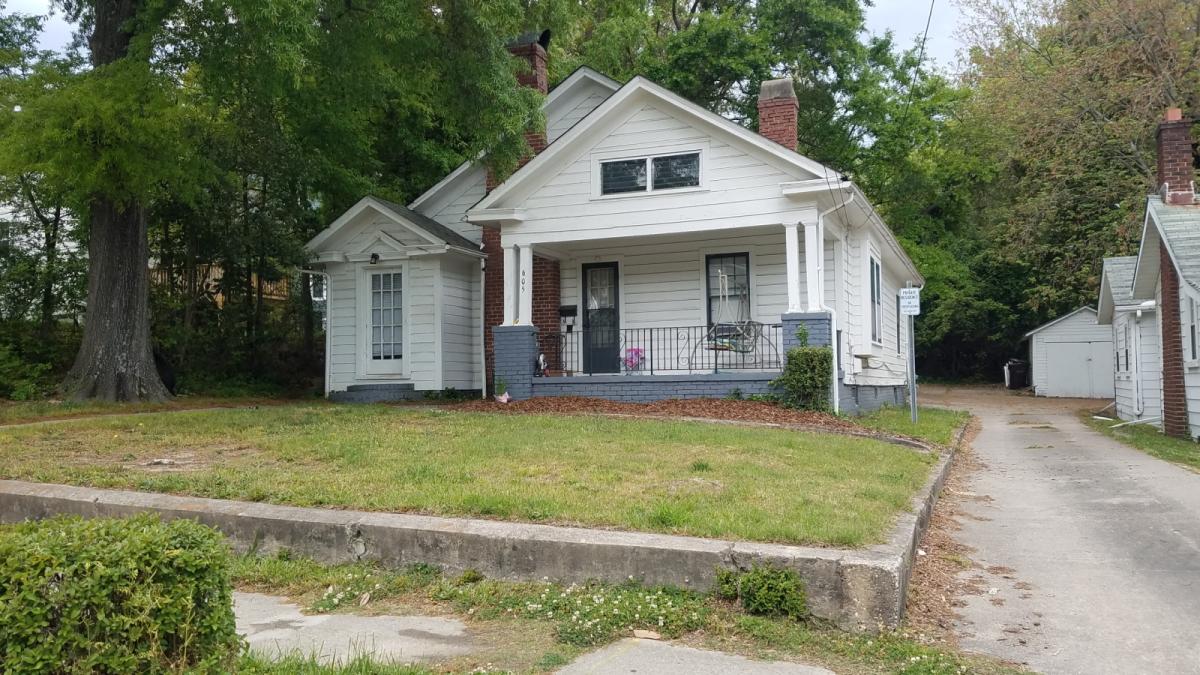 04.19.2021 (N. Levy)