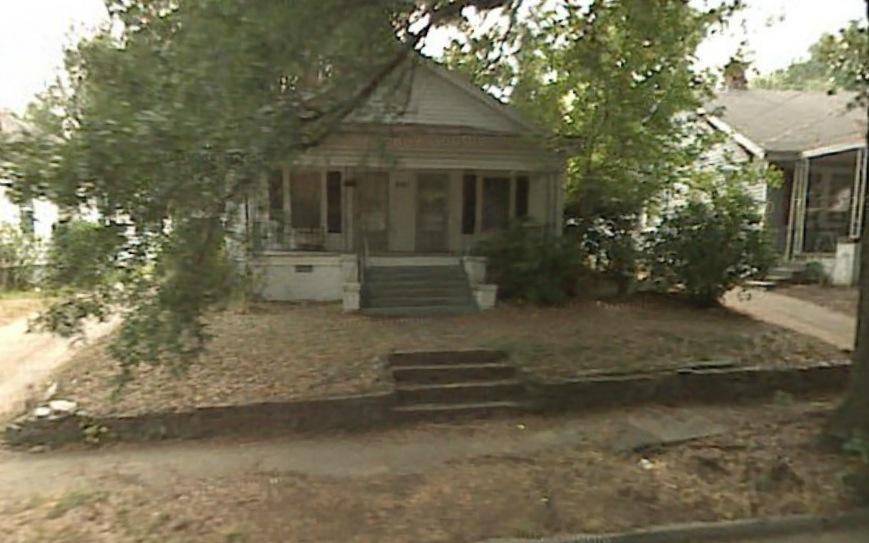 (Below in italics is from the 2004 East Durham National Register listing; not verified for accuracy by this author.)
Duplex.1-story Craftsman-style duplex with front-gable roof, 6-over-6 sash windows, and 2 front doors sheltered by a porch with replacement metal posts. Vinyl siding. 1935 CD: 2 tenants.
C Garage. Ca. 1930. Shared 4-car shed roof garage, shared with duplex at 602 N. Driver St. German siding, exposed rafter tails.