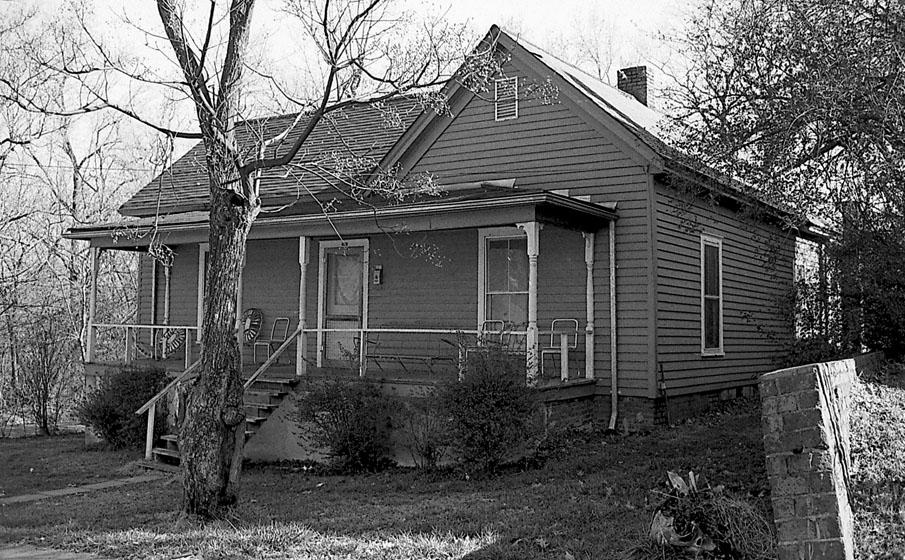 510 Oakwood, 1980 (NC SHPO)
This side-gabled house is a traditional house form, and it is three bays wide and single-pile. The house has a stuccoed brick foundation, vinyl siding, and an asphalt-shingled roof. An exterior corbelled brick chimney rises at the left rear of the house. The hip-roofed, full-façade porch is supported by simple square posts with a replacement rail and stairs. Queen Anne-style brackets and turned pilasters are still visible where the porch joins the house. The house has replacement one-over-one vinyl windows throughout. There is a gabled-ell extending from the right (south) rear of the house, a shed-roofed block beyond the ell, and an enclosed shed-roofed porch within the ell. The house appears on the 1913 Sanborn map and the earliest known resident is Mrs. Addie Ellington, widow of T. M. Ellington, in 1919.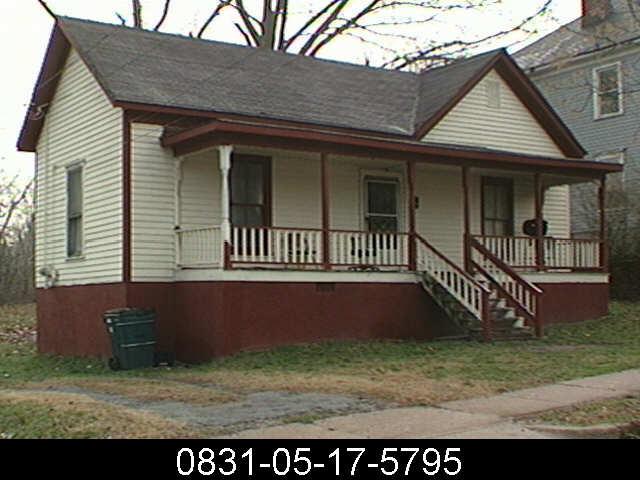 1999 (D. County tax office)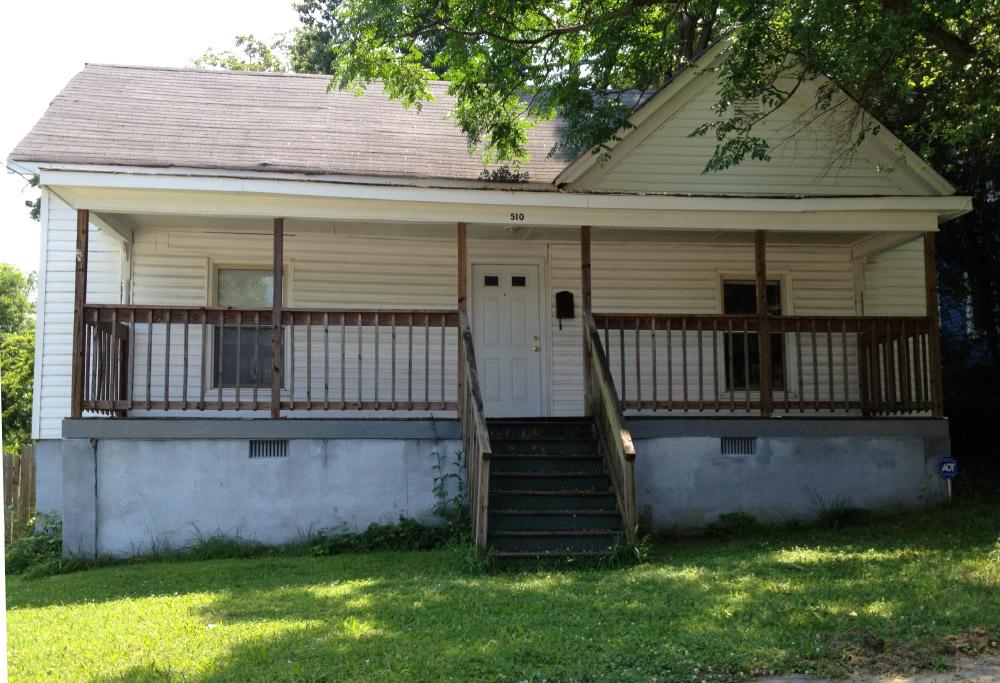 06.19.12 (Photo by G. Kueber)
The house has been completely renovated as of 2013.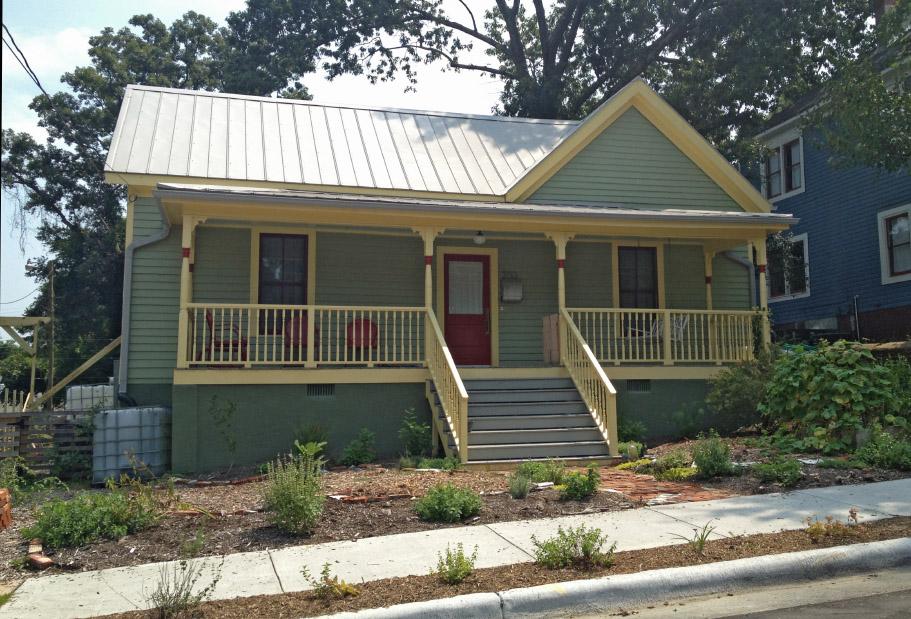 08.23.13 (G. Kueber)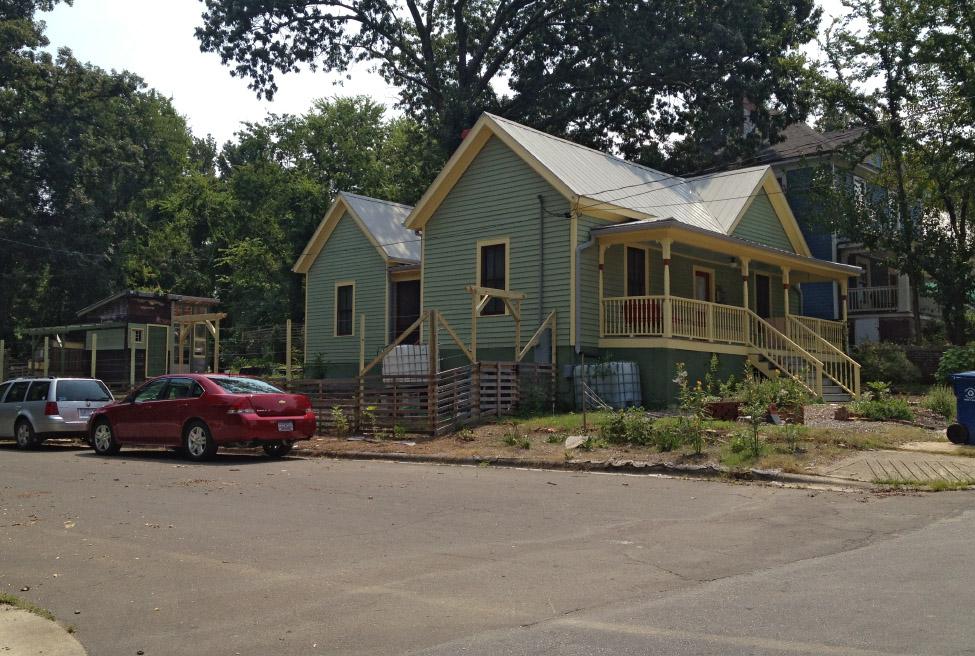 08.23.13 (G. Kueber)