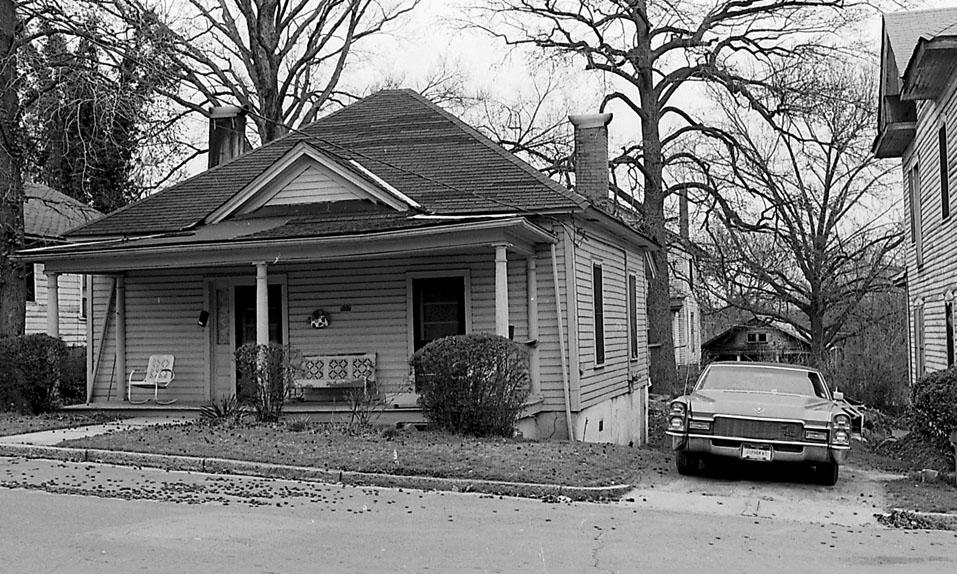 507 Carlton Street, 1980
This one-story, pyramidal-roofed cottage is three bays wide and double-pile. It has been covered with vinyl siding and has vinyl replacement windows. The brick foundation has been covered with stucco and two brick chimneys (one of them stuccoed) extend from the asphalt-shingled roof. A small front gable is centered on the front façade and has a rectangular vent. The full- facade front porch has a shed roof supported by square wooden posts with a replacement wooden rail. A shed-roofed addition partially covers the rear elevation.
The house appears on the 1913 Sanborn map and its residents changed frequently, including George Ballinger (the earliest known resident) in 1919, Vance O. Isenhour in 1924, Percy E. Noell in 1928/29, and E. L. Ellis in 1934, indicating that the house was likely a rental property. This is the second house in the district that Ballinger is known to have occupied.