In tours
This building does not appear in any tours yet.
Last updated
Sat, 08/24/2013 - 11:08am by gary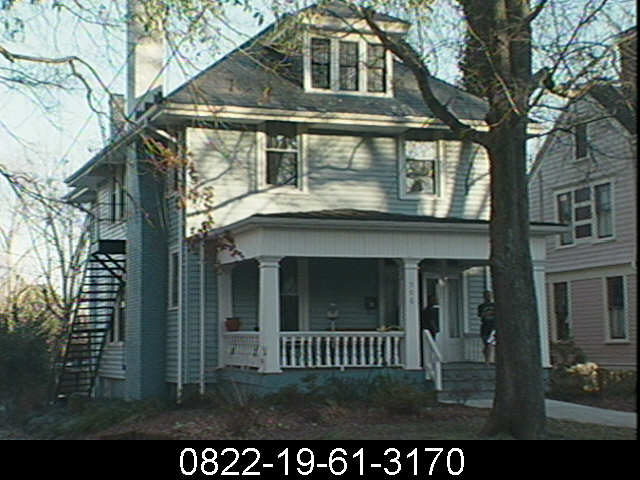 1999 - (DC tax office)
(Below in italics is from the 1984 National Register listing; not verified for accuracy by this author.)
Built c. 1910 for the owner of Al's Pharmacy (current site of Goodwill Industries on W. Main st.) This house was later
the home of W.L. Cole, superintendent of Liggett and Myers Tobacco Co. This narrow Foursquare has a slate-covered hip roof and a hip-roofed dormer; a single shouldered chimney pierces the eaves. Box columns with molded capitals uphold the full-facade two-bay porch, and sidelights and transoms surround the entry door.
I can't confirm the first part of the above entry. Goodwill was located in the former Coca-Cola Bottling plant on W. Main when this was written. (A good lesson never to write things like "currently x" or "where x is located" when writing historical documents - very hard to retrace later if you don't know the history very well.) I can find no record of an "Al's Pharmacy" in the 1911, 1913, or 1915 city directories. If 506 Watts existed then, it was un-addressed. There is a Robert Hackney listed as a pharmacist at Milton (South Buchanan) and West Main in 1915, but his house was on Lamond. By 1919, it was certainly the house of WL Cole.
As of 2013, it is owned by "Durham County Community Living Program."