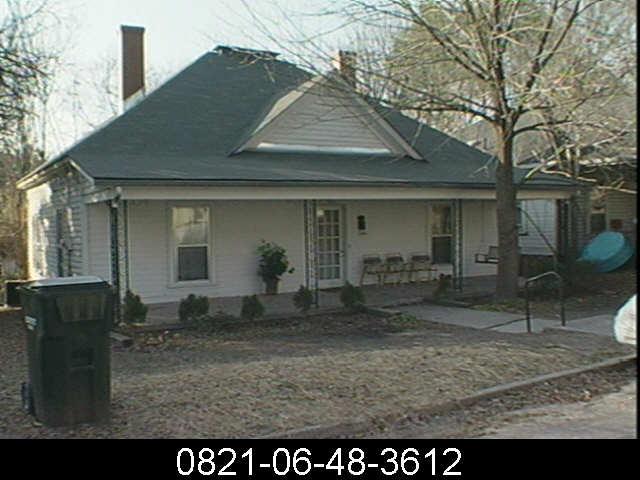 1999
This one-story, hip-roofed house is three-bays wide and double pile with a shed-roofed addition across the rear. The house has a full-width, shed-roofed porch supported by square posts on a concrete slab floor. A gable, centered on the façade has scalloped shingles, a round gable vent, and boxed eaves. The house rests on a brick foundation, with two interior brick chimneys, vinyl siding and replacement windows. 
(Above from the Burch Avenue National Historic Register nomination, 2010.)
The house appears on the 1913 Sanborn map as 502 Gattis; by 1919, it is renumbered as 504 Gattis and vacant. In 1923 and 1925, J Ernest Pickard, a foreman for Liggett and Myers, is resident in the house. 
This house was completely renovated in 2013 by Renovision Properties.  All original details were salvaged and restored including the door and window casings.  
Before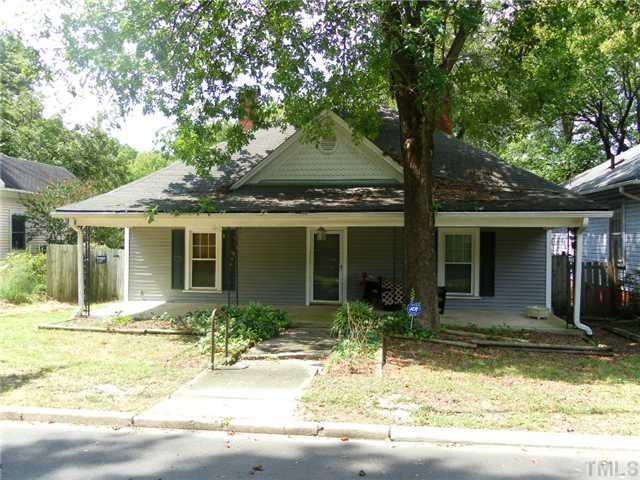 After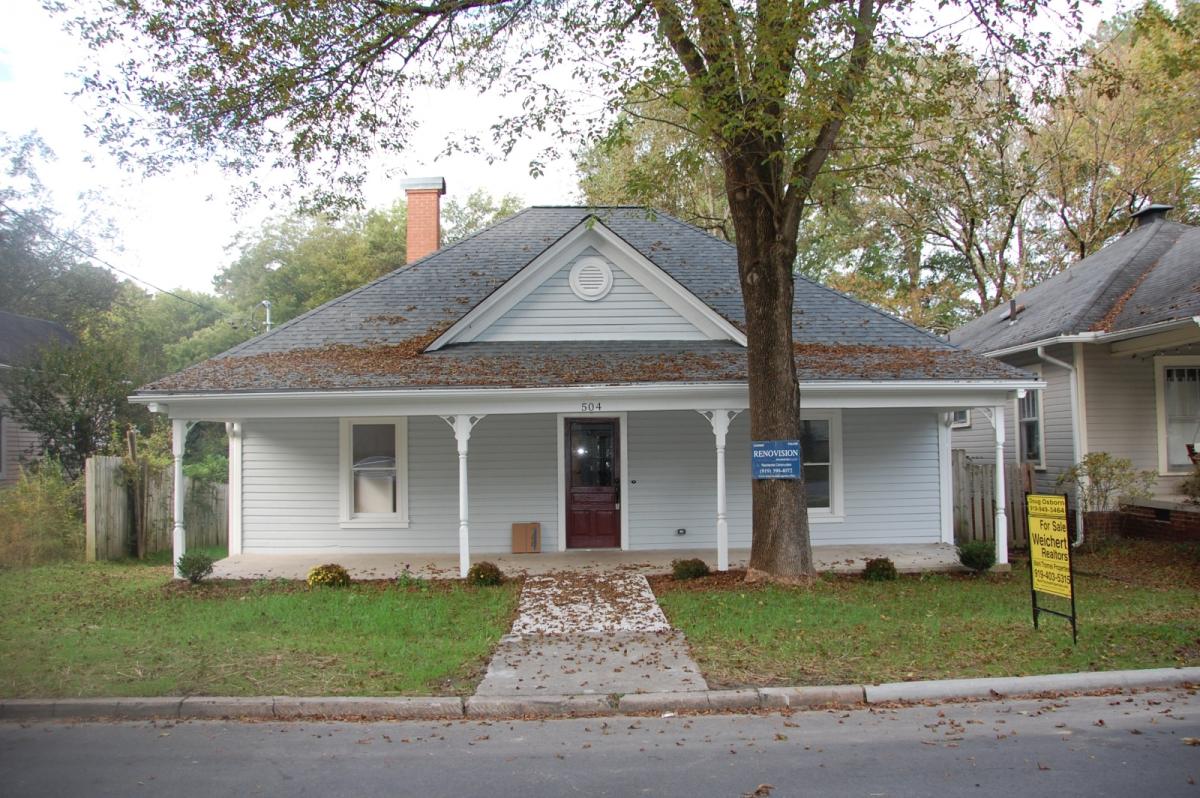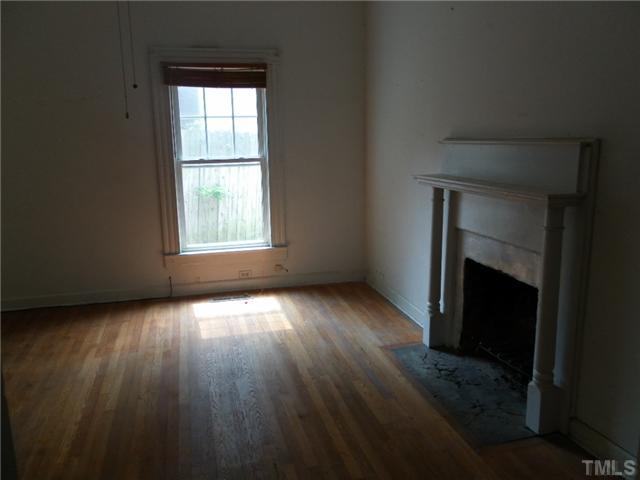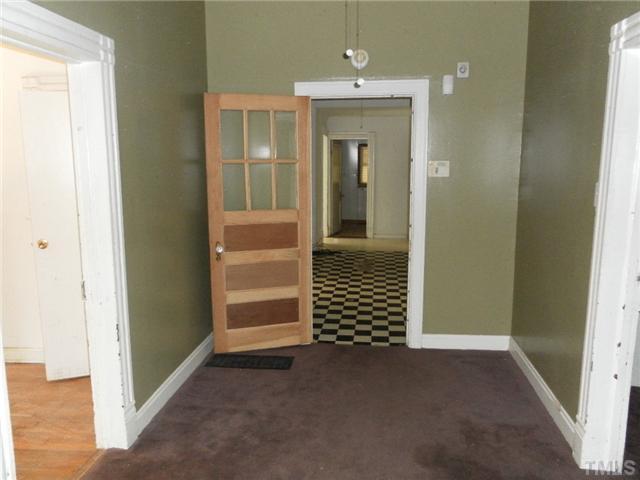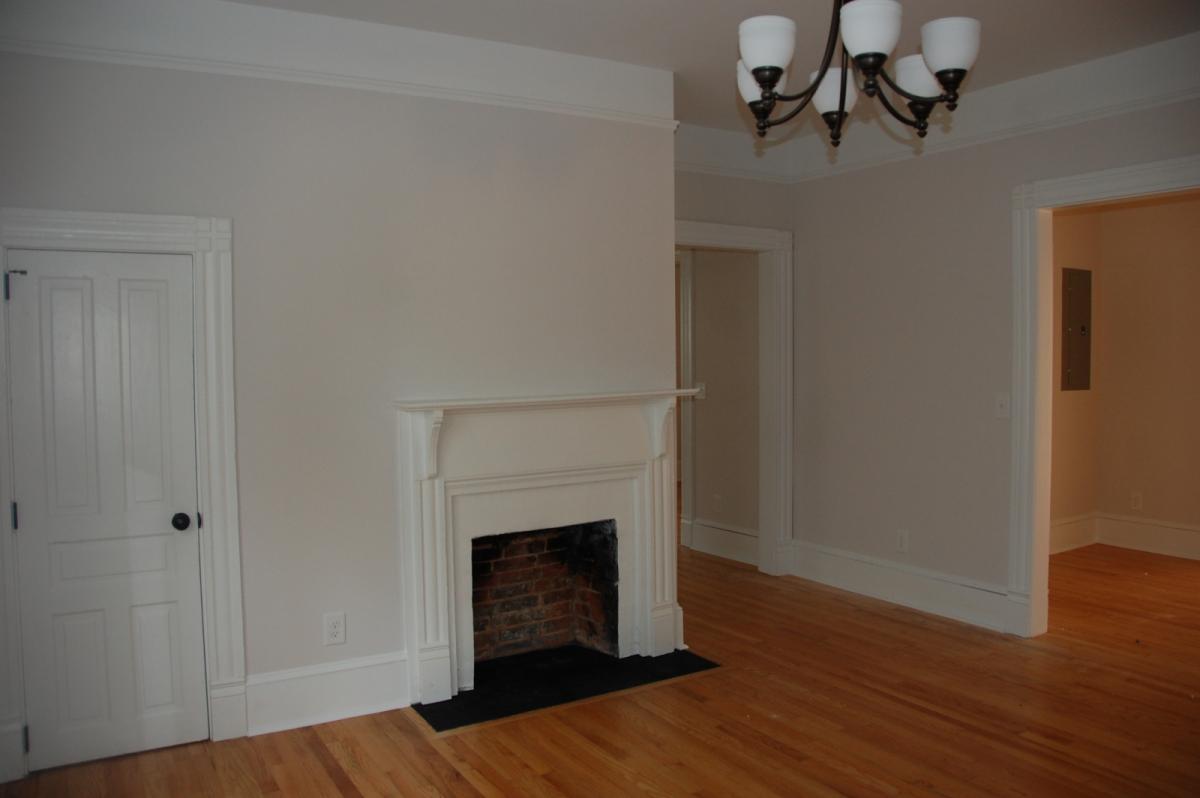 2013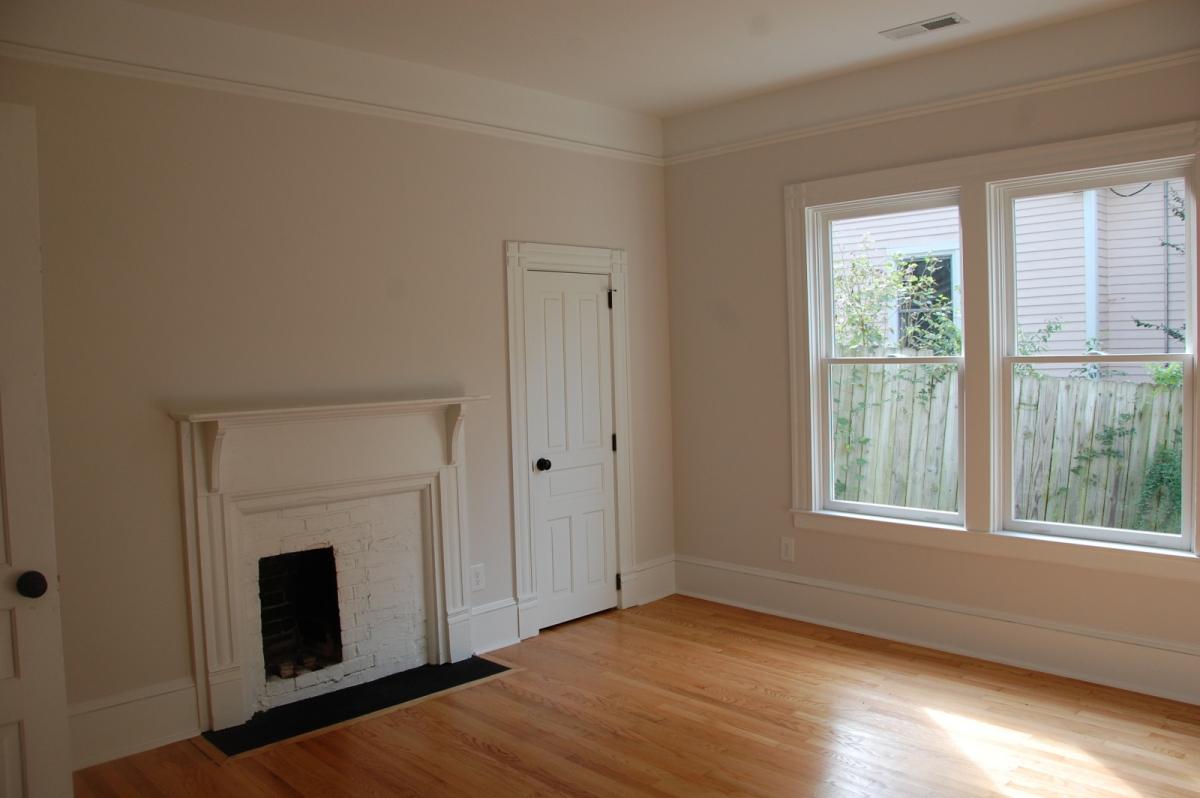 2013