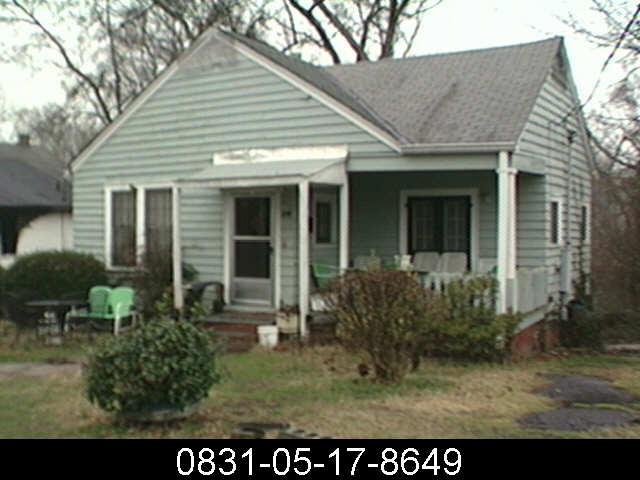 (From the Holloway Street NR District expansion, 2009; not verified by this author:)
This one-story, gable-and-wing Minimal Traditional house is three bays wide and double-pile. The house features an engaged corner porch and a small shed roof sheltering the front door, located next to the porch. The porch has replacement posts and rails. Windows are six-over-six replacement windows (smaller than the originals) and the house is covered entirely with vinyl siding. The foundation has been stuccoed and the house has an asphalt-shingled roof with low, triangular vents in the gables. A one-story, gabled wing extends from the left (south) rear of the house.
The earliest known resident is Hubert S. Denning in 1934.
(Triangle MLS) October 2012.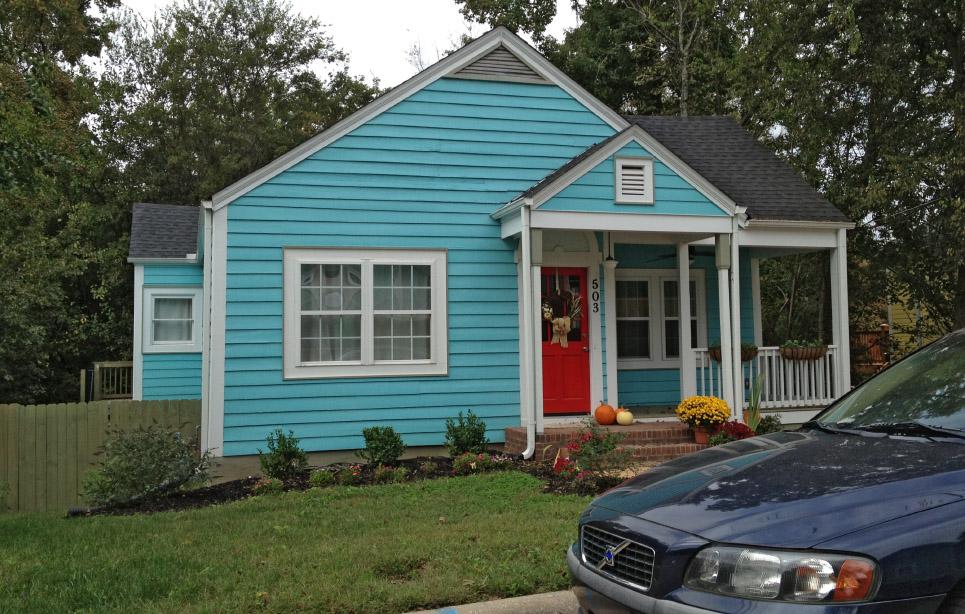 10.18.13 (Photo by G. Kueber)