501 NORTH DRIVER ST. / RC ROLLINS STORE
Built in
1923
/ Demolished in
2019
In tours
Last updated
Sun, 03/24/2019 - 12:02pm by gary
Comments
Built in
1923
/ Demolished in
2019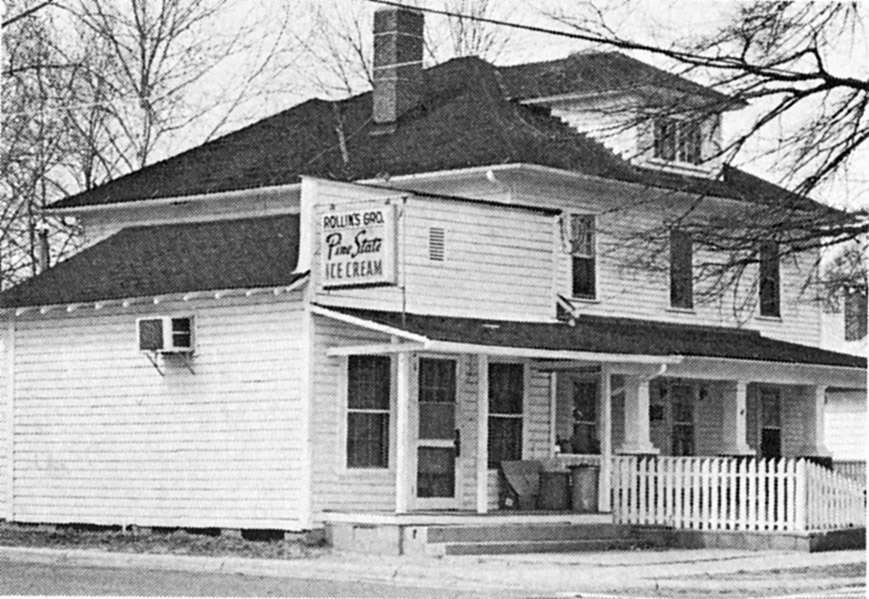 RC Rollins House and Store, 1980
Per the 1980 Historic Inventory
In 1923, RC Rollins, a contractor who built many houses in East Durham between 1900 and 1941, built this large two-story frame house with a hipped roof as his own residence. The porch, which originally was wraparound, is supported by large box posts with molding on brick plinths, the sole decorative element of the house. The year after building his house, Rollins constructed the small gable-front commercial building with false parapets in his side yard at the corner. Rollins' wife, Josie, ran a grocery here for many years. [As of 1980] Rollins' daughter lived in the house, which had been converted to apartments; she continued to operate the store, which was the oldest surviving grocery in this area of East Durham [at the time.]
The little store later became a haven for drug and crime problems in the 1990s-2000s before shutting down within the last 3 years.
Both the house and the store were on the real estate market for awhile last year. I tend to serially fall in love with various old houses that come on the market, but I was particularly enamored with a house that had its own little corner store. I have no idea what I would have done with it, but I'd have my own corner store!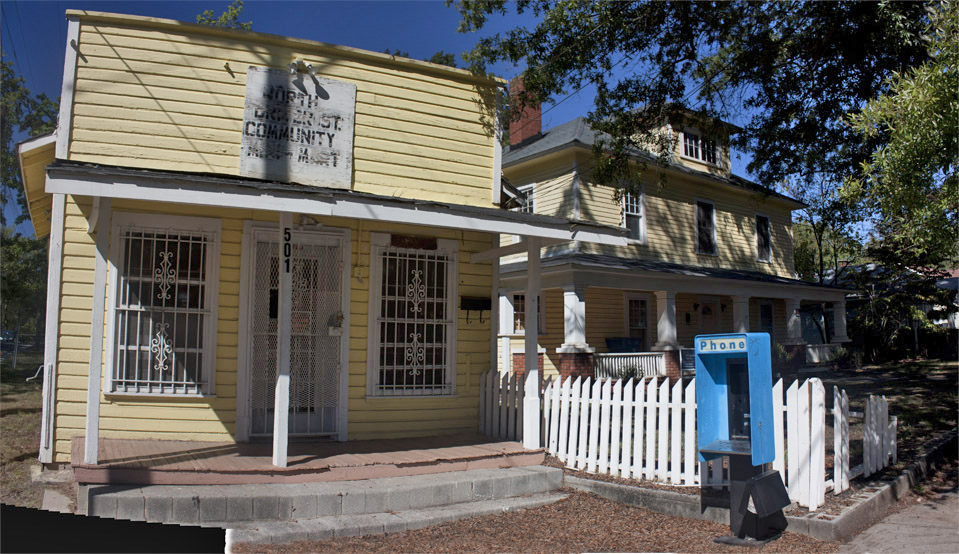 RC Rollins House and store, 10.02.10
 
08.23.2018 (BrianR)
This building was demolished in February 2019.
(Below in italics is from the 2004 East Durham National Register listing; not verified for accuracy by this author.)
Rollins Store. 1-story front-gabled store with a parapeted facade, a center door and flanking 6-over-6 sash windows. The store is covered with weatherboard and has exposed rafter tails. R.C. Rollins, whose residence is next door at 503 N. Driver St., built the store in his side yard in 1923. His wife Josie ran the grocery store for many years, and their daughter operated it afterwards. [Roberts, Durham A&HI, 98]