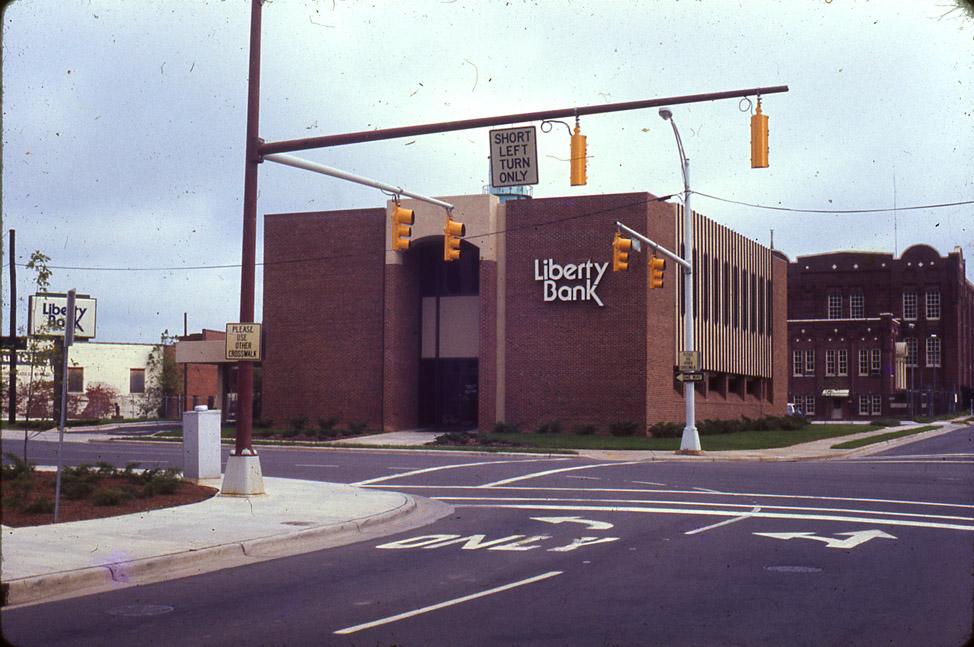 ----
Morris Street was one of the early, prominent residential sections of Durham, developed with larger, two-story houses during the 1880s and 1890s. This residential development was interrupted by the development of Fallon and Martin Company, followed by the Imperial Tobacco Company in the 200 block of Morris St.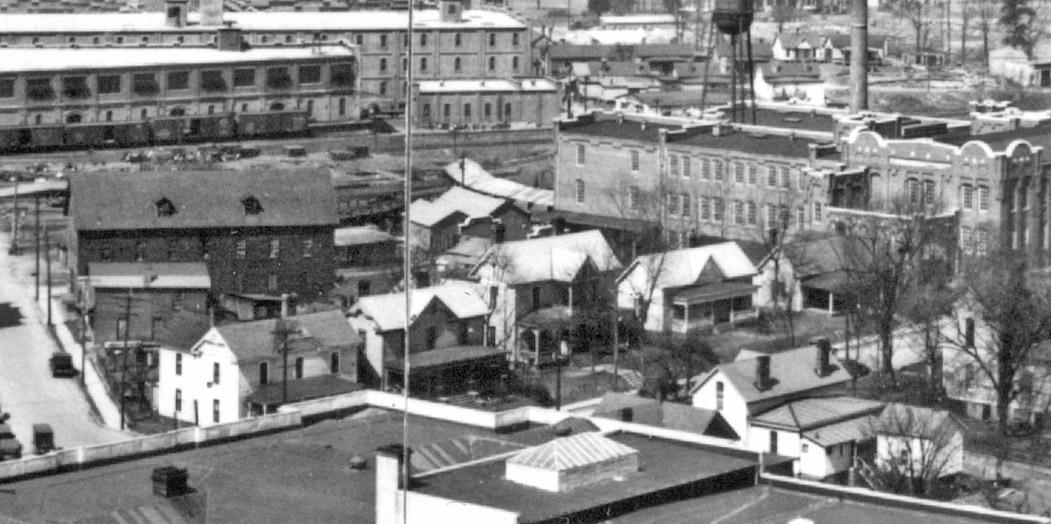 Looking northwest and Morgan and Morris, 1924
(Courtesy Durham County LIbrary)

Residential structures on Morris St. were increasingly supplanted by commercial structures and parking through the early to mid-20th century. Two of these structures survived up until 1948, at which point they were condemned by the City of Durham; gotta admire that consistency.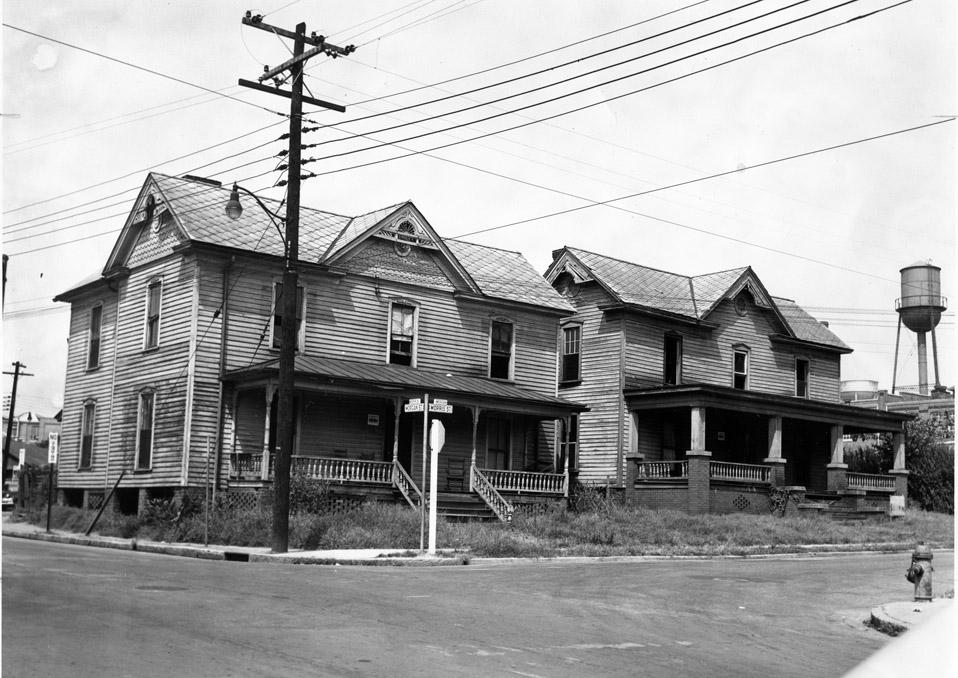 (Courtesy Duke Rare Book and Manuscript Collection - Dixon Collection)

The site became - what else? - a parking lot, the Official Surface of Durham, NC.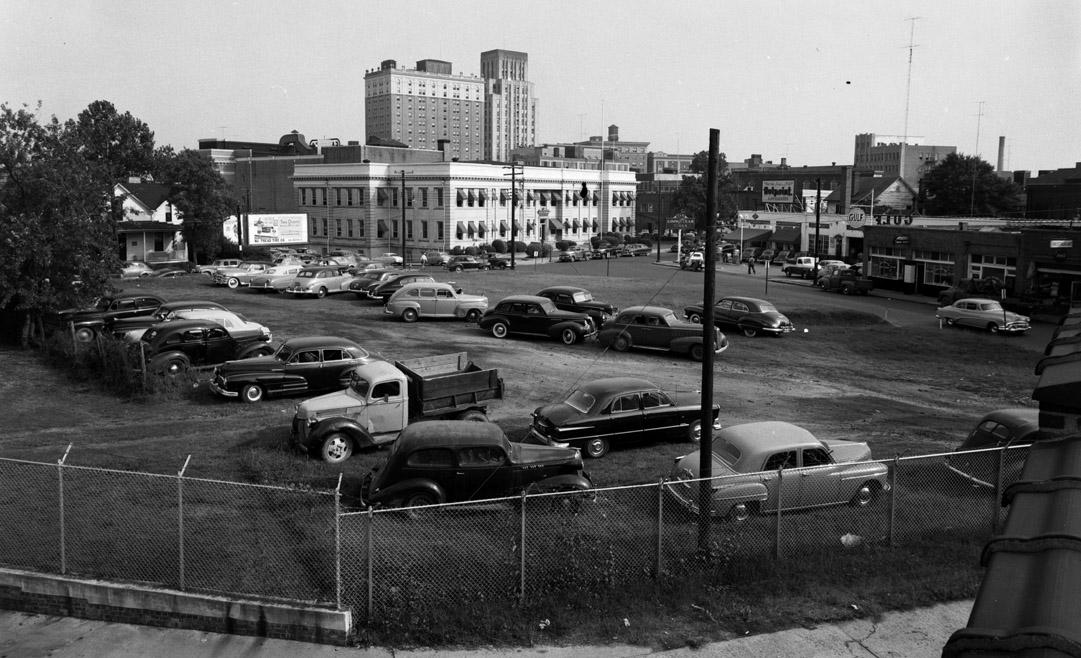 Parking lot, looking southeast towards then-city hall on Morris St., 09.18.52

The city purchased the dirt lot from the owners, and converted it into a parking lot for City Hall.
(Courtesy The Herald Sun)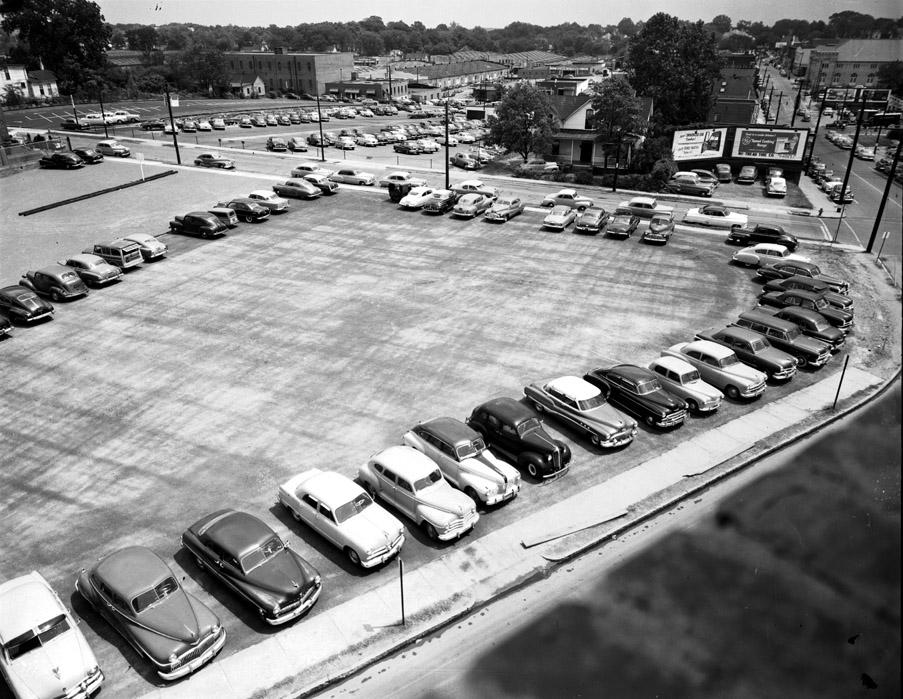 Parking Lot, looking northeast across Morgan St. towards Morris St., 08.17.53. You can see what changes the car had wrought in a relatively short period of time.
(Courtesy The Herald Sun)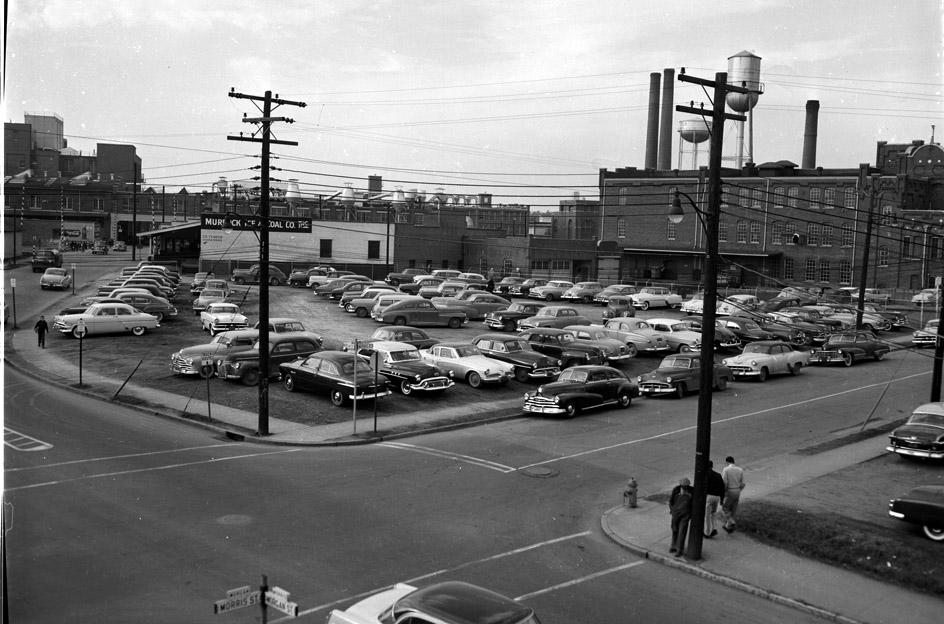 Same lot, looking northwest from Morris and Morgan.
(Courtesy The Herald Sun)

After City Hall moved east to N. Mangum St. in 1975, the parking lot became available. It was redeveloped as the Liberty Bank.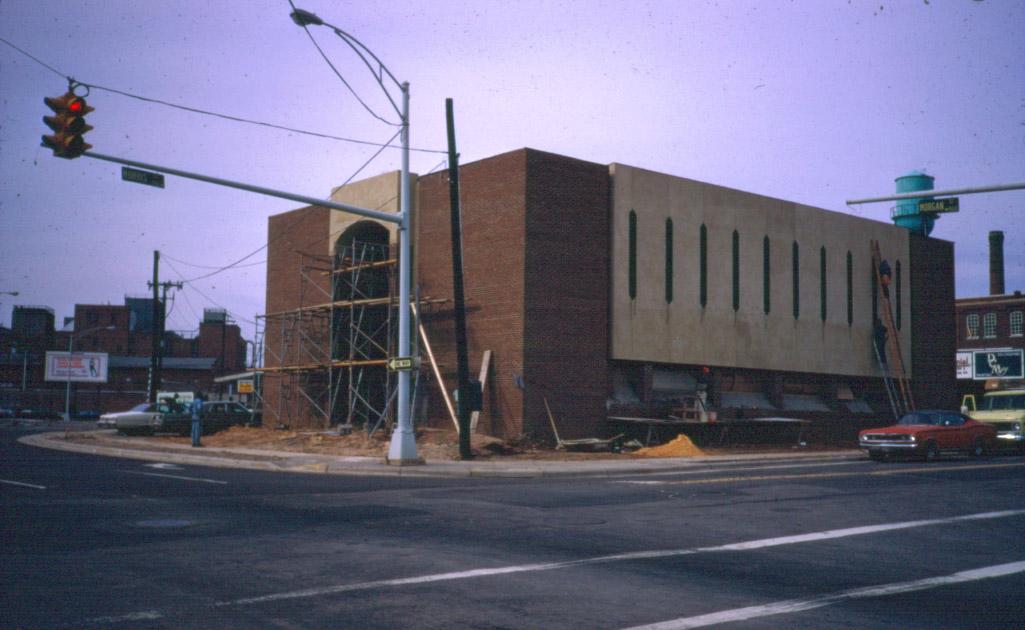 (Courtesy Durham County Library)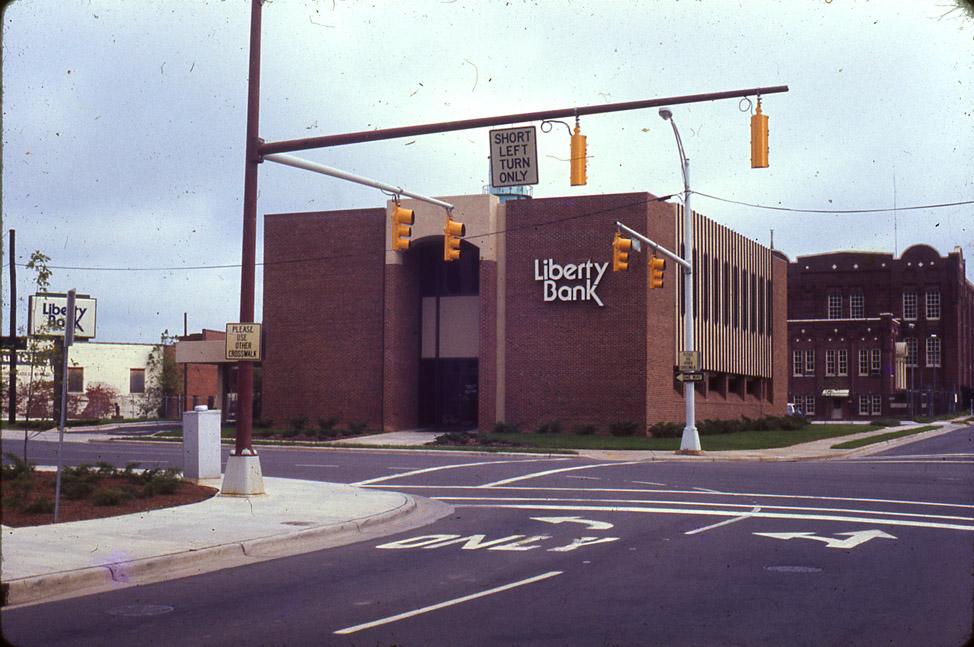 Brand-spanking new Liberty bank, July 1975
(Courtesy Durham County Library)

RBC Centura took over the building at some point, and they continue to operate the bank structure in 2009.

And the same viewpoint, 2006.