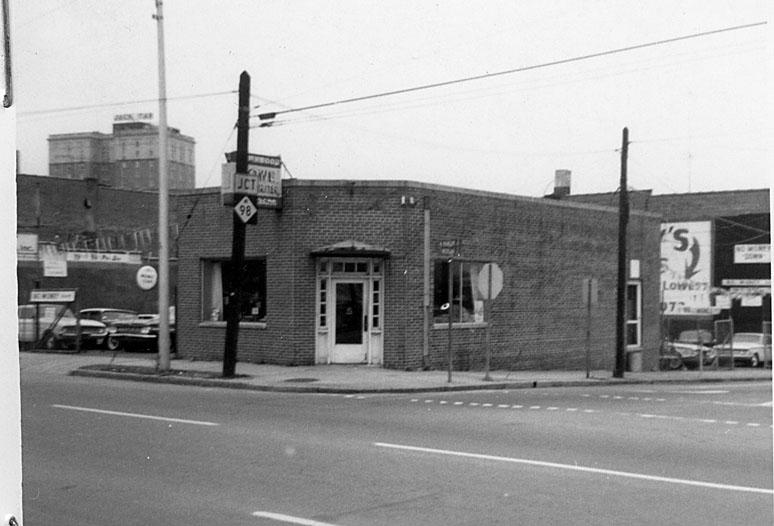 --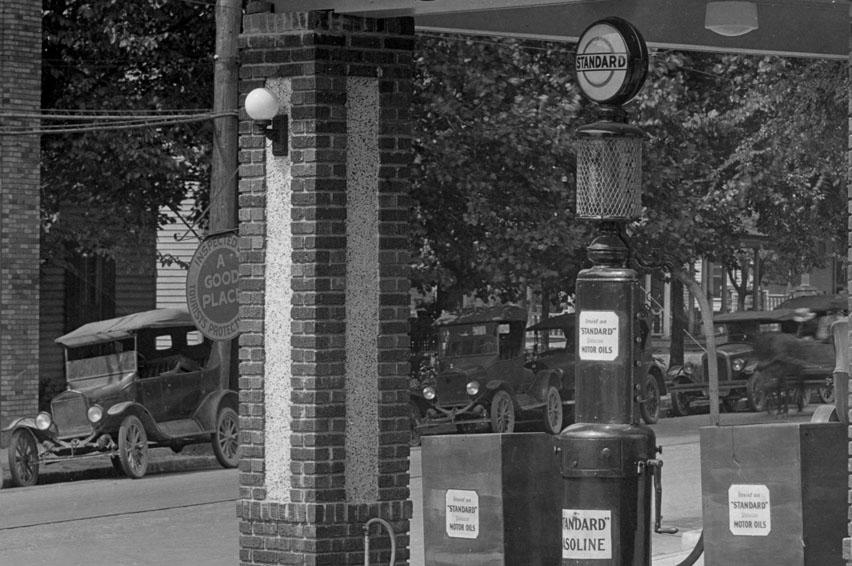 The residential portion of Mangum still extended south into the 400 block of Mangum when this picture was taken in the early 1920s. The houses are variably visible past the gas station, looking northwest from the intersection of North Mangum and East Chapel Hill St.

With ~10 years, the commercial expansion of downtown had claimed these residences with a produce market and a (used) car dealership.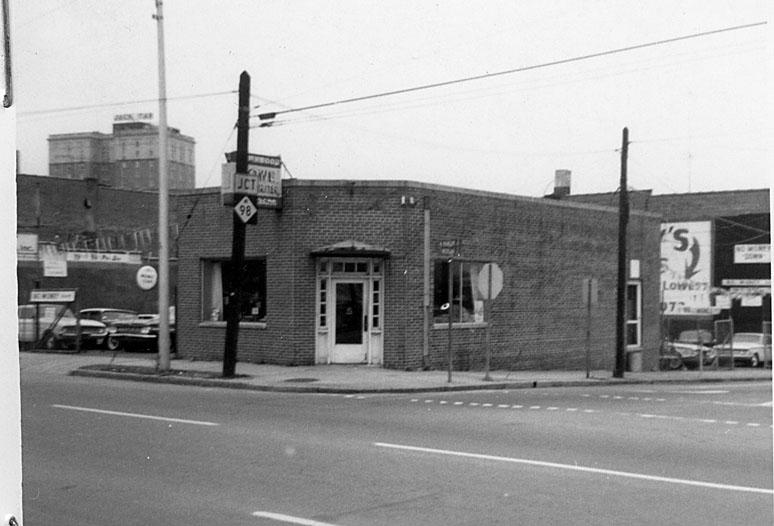 417-419 N. Mangum, looking southwest from North Mangum at the intersection of N. Mangum and Morgan, 1966
(Courtesy Durham County Library)
In the early 1950s, this was the Variety Restaurant.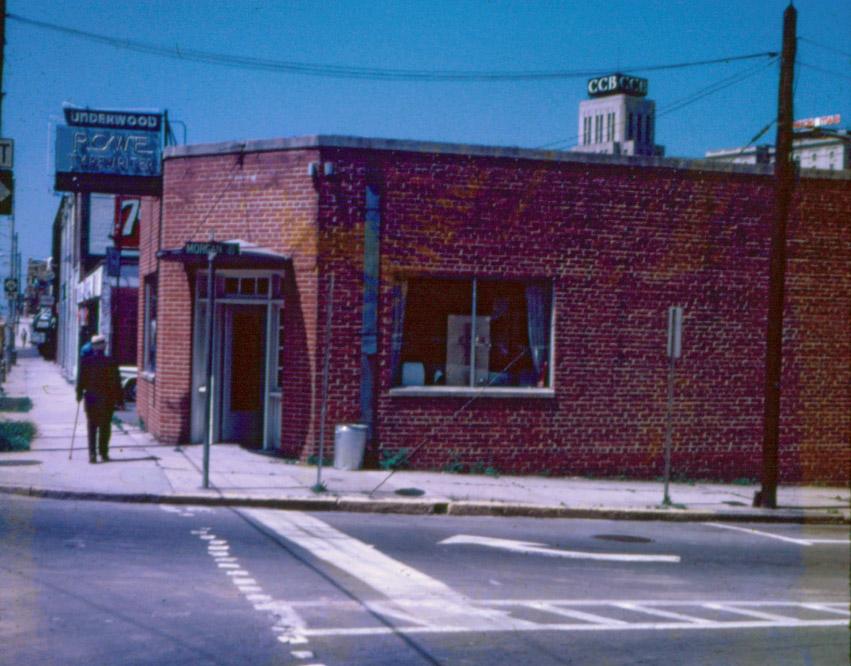 Urban renewal claimed these buildings in 1968: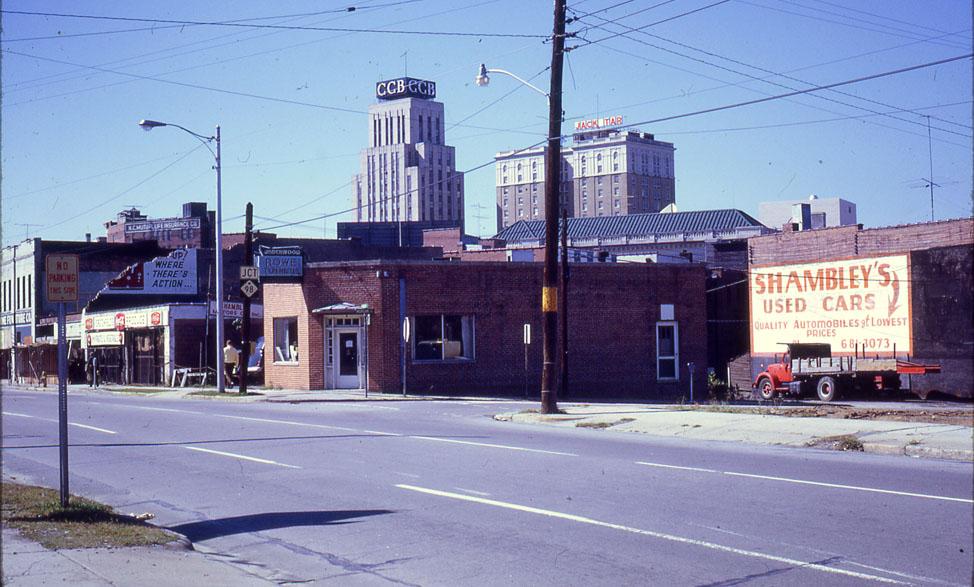 Looking southwest from North Mangum St. towards the intersection with Morgan St., 1968.
(Courtesy Durham County Library)

These buildings were 'improved' to surface parking in the late 1960s, which evidently remains the highest and best use of these city-owned lots.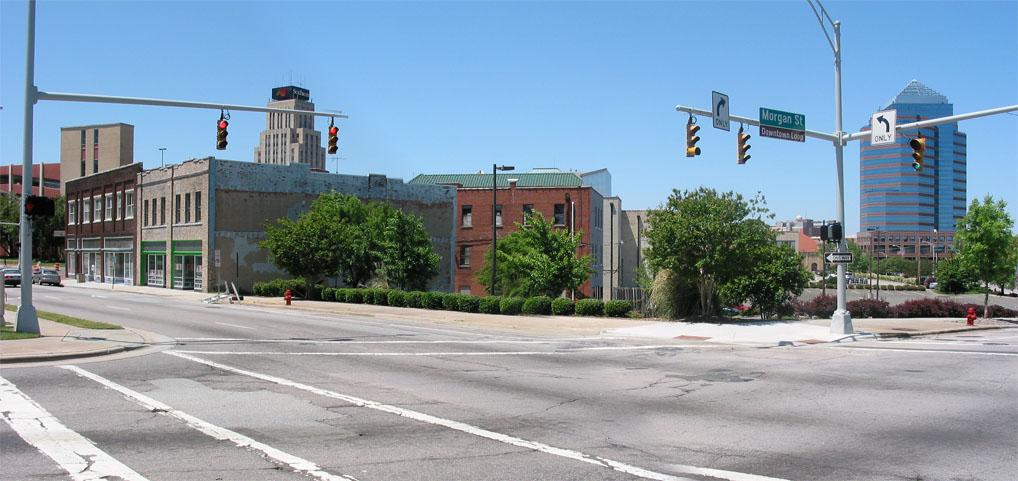 Looking southwest, 2007. (Gary Kueber)

It's a no-brainer that the city should put out an RFP to develop these lots - it's an ongoing waste of prime downtown land that makes the landscape in the northeast part of downtown bleak. While I'm no fan of the loop, I think the loop wouldn't seem half as bad if these lots were developed with appropriate urban architecture.
Update 2021: Lo and Behold.
Looking southwest from N. Mangum and W. Morgan Sts., 08.04.2021 (Gary Kueber)