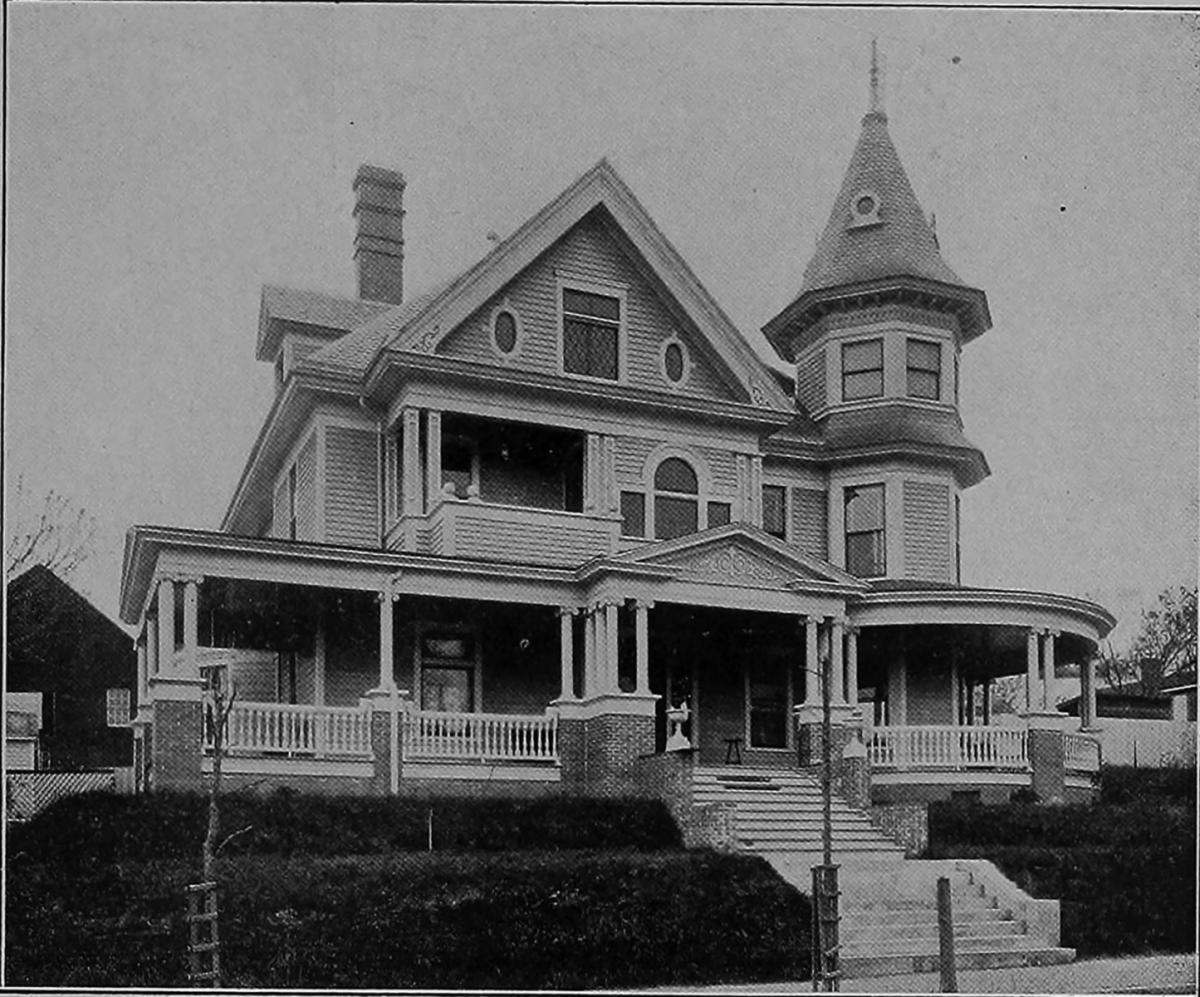 1903 - noted as "successful remodeling of an older home" (Colonial Southern Homes by Barrett, Charles W.) Retrieved from https://archive.org/details/colonialsouthern00barr)
The northernmost portion of McMannen Street transitioned from residential to commercial use early on - certainly by the late 1800s. This included the Peerless Flour / Austin-Heaton company and the Kramer tobacco prizery. 
The early houses along the portion of McMannen St. south of the commercial area were occupied by names that would become familiar in Durham: Cheek, Wilkerson, Mangum, Angier among them. As mentioned yesterday, many of these houses were supplanted by larger, more ornate structures in the 1890s-1900s.

There really is no written history of McMannen St. as neighborhood that I've come across.
412 McMannen Street appears to have been built by WT Carrington, president of Pope Carrington Co. and Carrington Cigar Co. In 1915, J. Cheatham Carrington, president of the Carrington-Rogers Drug Co. and WT Carrington's widow, Nannie Carrington, lived in the house.
Most of McMannen Street transitioned very quickly, very early in the 20th century to rooming houses and apartments. It never seemed to form a distinct identity, and it doesn't stand out in the mind of many folks I've interviewed, despite the grandeur of houses like this.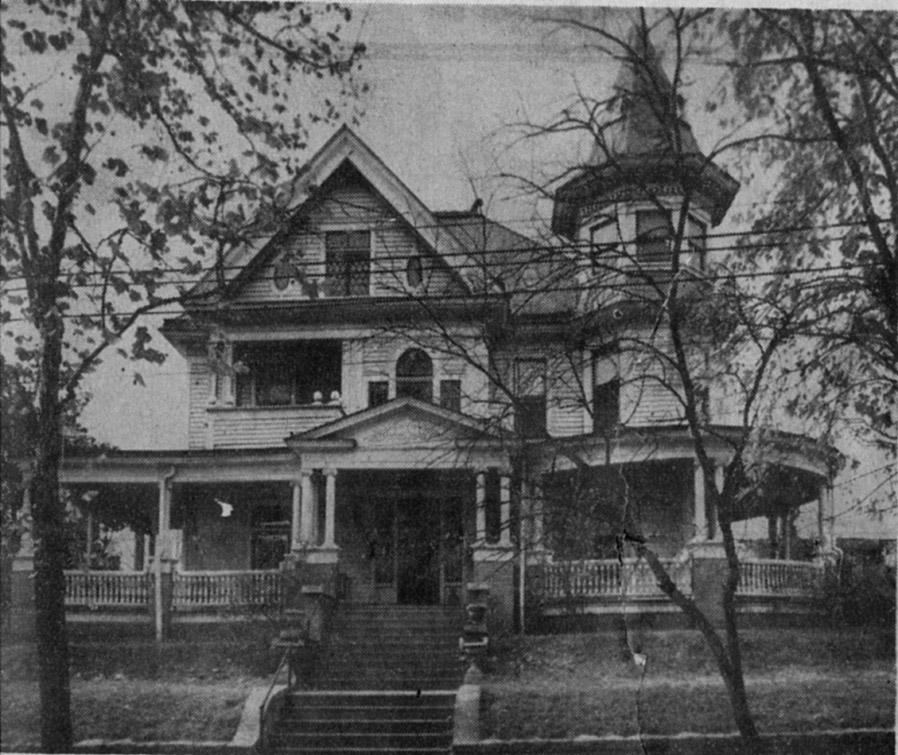 1953
Interestingly, and indicative of how a house like this was viewed by mid-century, the photo above from 1953 is from a Durham Builders Supply advertisement, in which it is compared unfavorably with 2021 Woodrow Street, titled "Old" with 2021 titled "New" - the subtitle reads: "Helping to building a BETTER Durham since 1929."
By the time of the urban renewal appraisal photos, it is clear, though, that many of these houses were still impressive and well-maintained.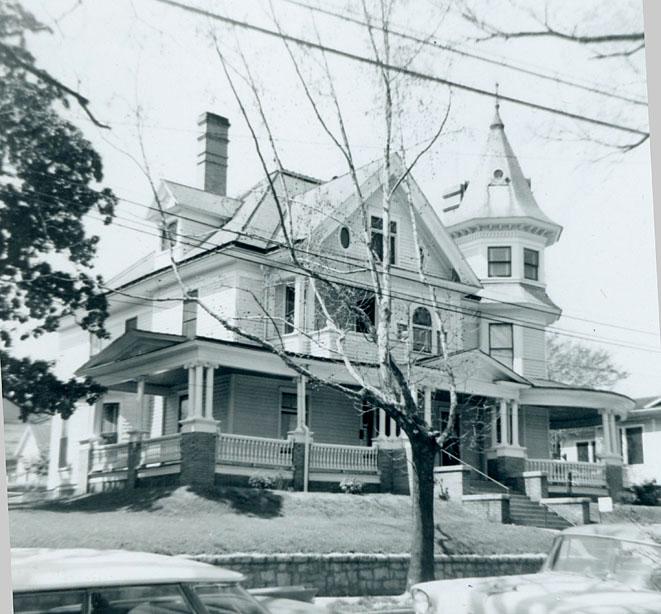 412 S. Mangum, 1966

By the late 1960s, all of this land was cleared by the City of Durham using urban renewal funds. The language of the urban renewal appraisals is rather extraordinary - the word "obsolete" figures prominently. "Functional obsolescence", "no remaining useful life", "unsuited to best use of land, which is commercial", etc. In a way, I'm impressed by the honest verbiage, even while I find it incredibly regrettable and foolhardy. But we do similar things today - just hidden behind language, other ostensibly noble purposes, etc.

The area became another vast wasteland of surface parking.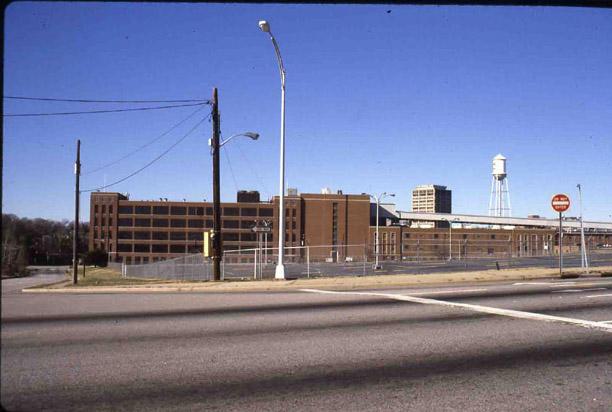 Looking west, 1989.
(Courtesy Durham County Library)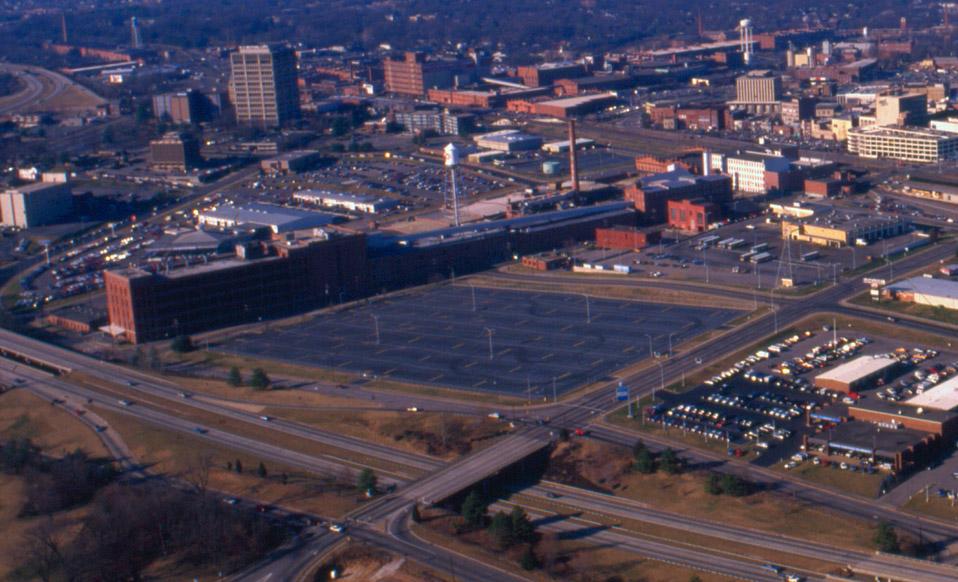 02.01.89
(Courtesy Herald-Sun)
Subsequent to the construction of the Durham Bulls Athletic Park, Capitol Broadcasting bought some of this frontage (corresponding to about the middle 2/3 of the 500 block of S. Mangum above) and built the Diamond View building - begun in 1997 and finished in 1998.
Most recently, Capitol has begun the Diamond View II building, and the city has begun the Performing Arts Center.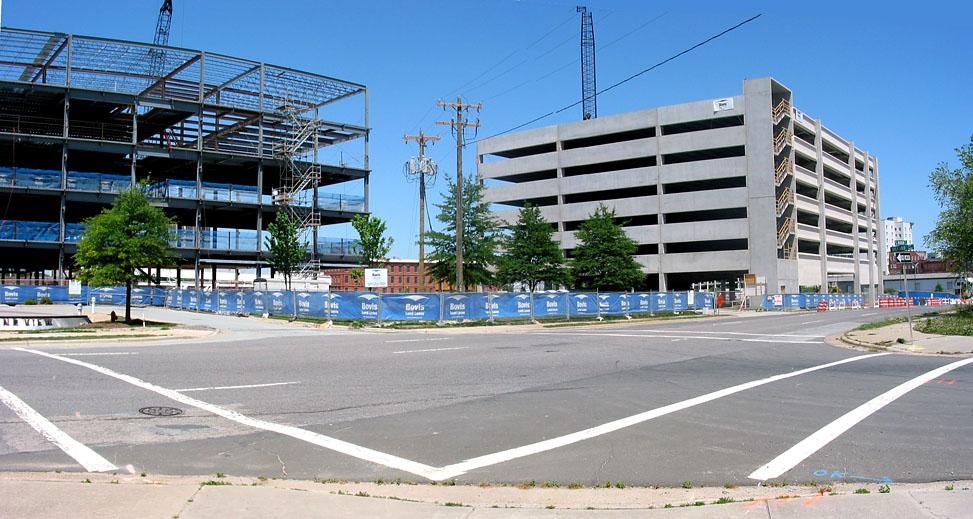 Diamond View II and the parking deck of the Performing Arts center, looking northwest.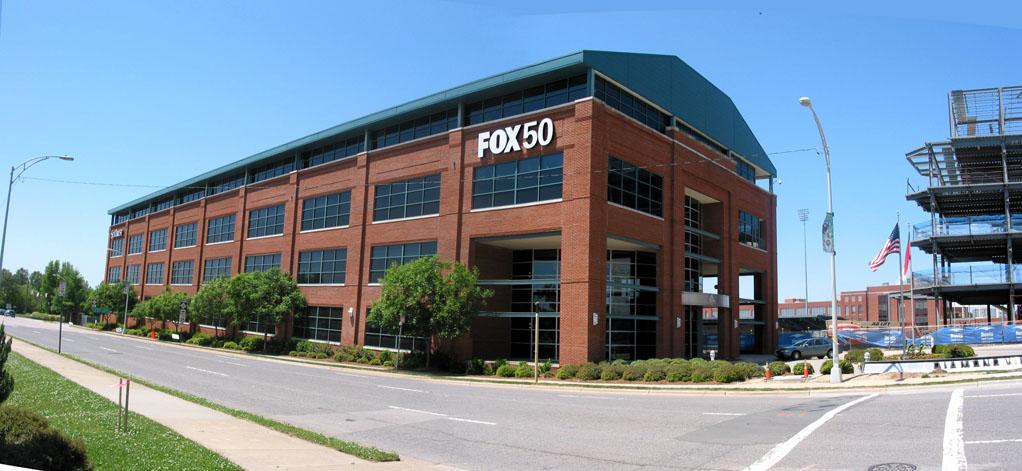 Diamond View I, looking southwest.

I've documented my thoughts on the design of the Performing Arts Center previously, and I would say, at this point that it appears both better and worse than I expected. On the plus side, I hadn't appreciated how the curve of South Mangum would make the front of the PAC a great terminating vista as one crosses Parrish St. heading south through downtown on Mangum. On the minus side, the decision to stick the parking deck as a long, continuous frontage along Mangum is just bad. As one drives down the Durham Freeway, the skyline of Durham has become - DV I, big parking deck, jail.

Beyond that, though, I come back to my ongoing focus on the pedestrian. South Mangum St. is no place for pedestrians, and nothing that Capitol has done / is doing or the city is doing will improve that. Yes, it's complicated by the fact that it's a state road - and NCDOT hates pedestrians. But would someone - anyone - in this city hire an architect who will build a new building that has a pedestrian-scale, active street frontage. This is not that complicated, and there are (still) a bevy of old buildings around to use as a template to understand this. Here are a few things to get you started.

Blank walls = bad
No entrances on the street/sidewalk = bad
Lack of fine-grained surface detail = bad
Long, horizontal windows = bad

I wouldn't expect someone to look at the beautiful houses that were here and try to rebuild them, or imitate that style. But respect the elements of those houses that makes it appear that McMannen St. was, at one point, a pleasant place to walk.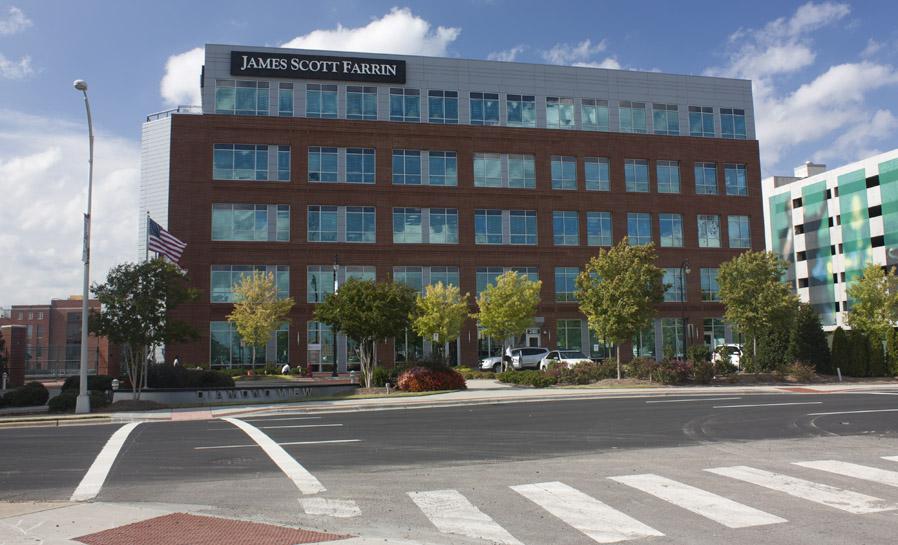 Diamond View 2, 10.27.10. The parking lot in front is the site of 412 McMannen.