35.970747589605, -78.902499776592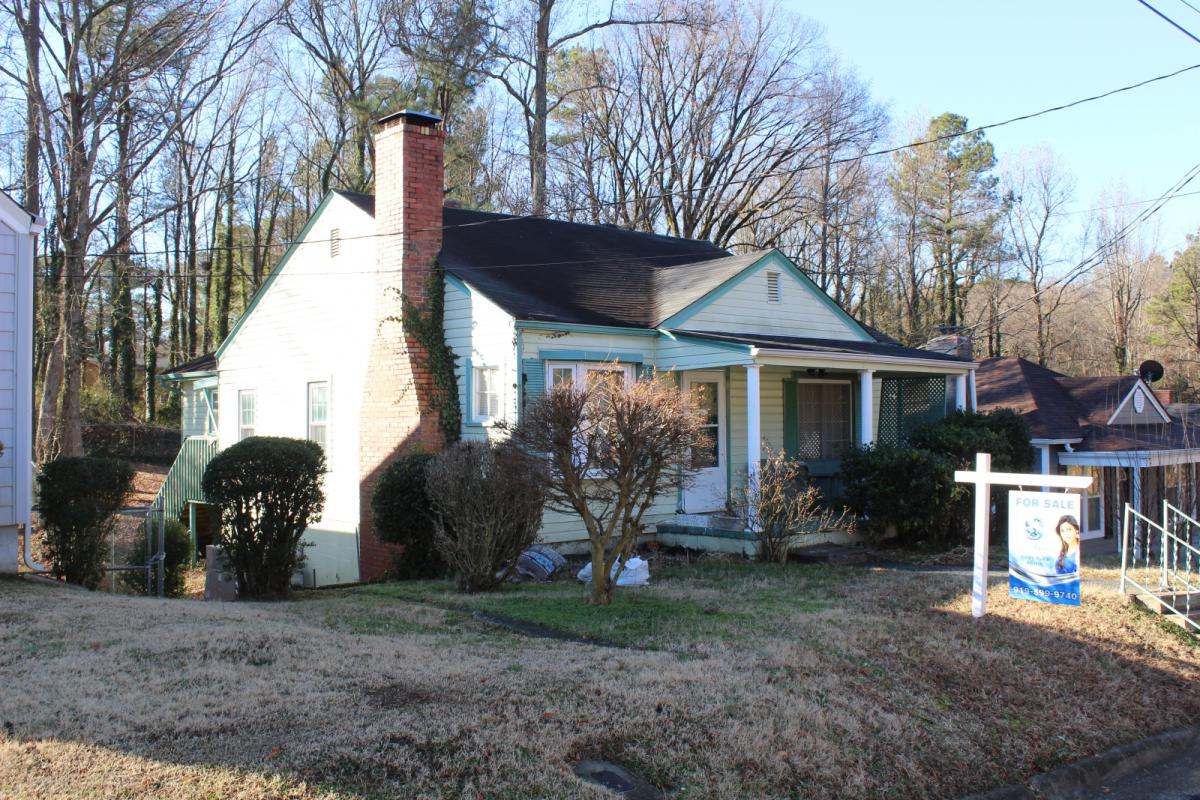 Photograph taken by Cheri Szcodronski, National Historic District Submission, January 2018
This one-story, side-gabled, Minimal Traditional-style house is three bays wide and double-pile with a concrete block foundation, vinyl siding, flush eaves, rectangular louvered gable vents, and vinyl windows. There is a low gable over the right two bays of the façade aligned with a shed-roofed porch on vinyl columns that shelters the three-light-over-six-panel door and paired slider windows on the right (west) end of the façade. A projecting bay window is located on the left (east) end of the façade. There is an interior brick chimney and an exterior brick chimney on the left elevation is flanked by original four-light wood-sash windows. A wide gabled ell at the rear (south) has vinyl siding and windows and an entrance on the rear elevation, to the left of the ell, is sheltered by a shallow shed roof. The building appears on the 1950 Sanborn map and the earliest known occupants are Albert Tapp, an attendant at Pine Street Service Station, and his wife, Juanita P. Tapp, in 1955.
On April 23, 1953, W.W. Page and his wife, Mattie Page, sold the lot to Albert Tapp and his wife, Juanita P. Tapp.  Mrs. Tapp was a relative of the Page family.  Pine Street Service Station and Pine Street Taxi Service were owned by the Page family as well.  
According to the 1955 City Directory, Albert Tapp is listed as the owner of the house.
Albert Tapp, now a widower, transferred the title of this property to his daugther, Lizette Renee Tapp on January 4, 1988.  She is still the owner and occupant of this house.