35.974630813173, -78.901802271942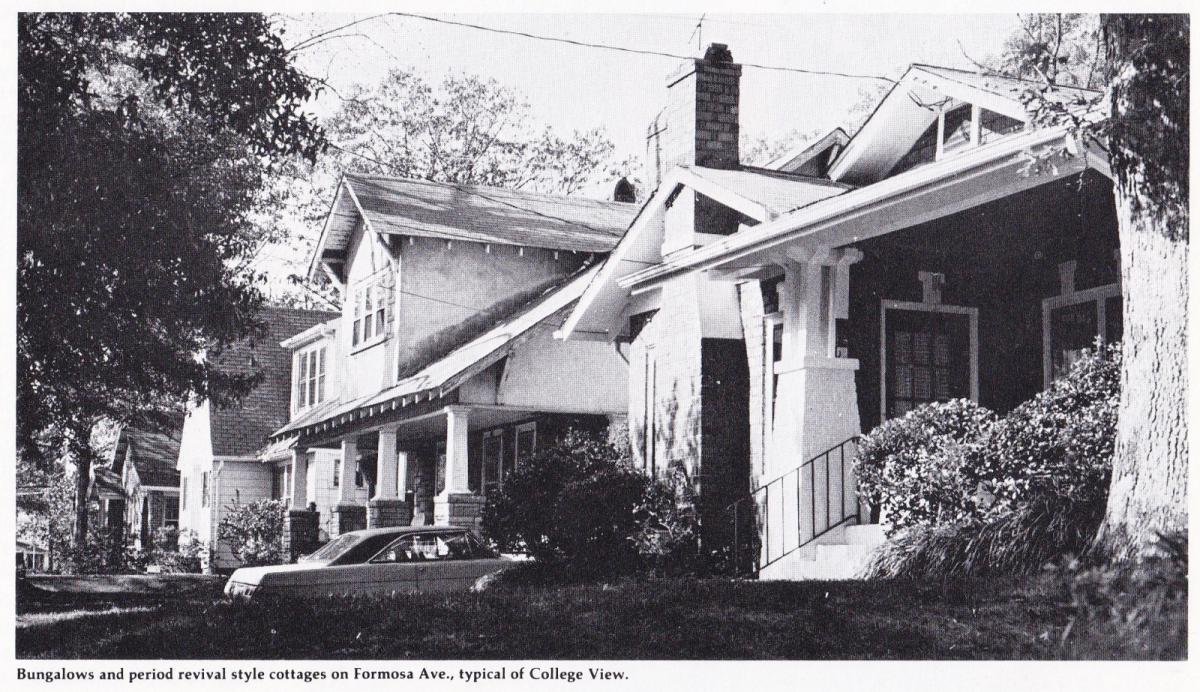 (409 Formosa in the foreground at right. Photo from the 1982 publication, 
The Durham Architectural and Historic Inventory
, p.119. Homes at
407
,
405
, and
403 Formosa
also visible to left in background.)
This Craftsman-style bungalow was one of the first houses in the emerging College Heights neighborhood, a short half-block west of Fayetteville Street and the campus of North Carolina College (now NCCU).  It was built around 1925 for Rencher Nicholas ("R. N.") Harris, a rapidly ascending official with Banker's Fire Insurance Company, and his wife, Plassie Williams Harris.
R. N. Harris would go on to head the Durham branch of the NAACP, serve as the Durham Committee on Negro Affairs' Community Chest chairman, and sit on the boards of NC Mutual, Mechanics & Farmers Bank, and Lincoln Hospital.
Harris is best known as the first African American to be elected to the Durham City Council, defeating a white store owner from Edgemont by around 500 votes in May 1953.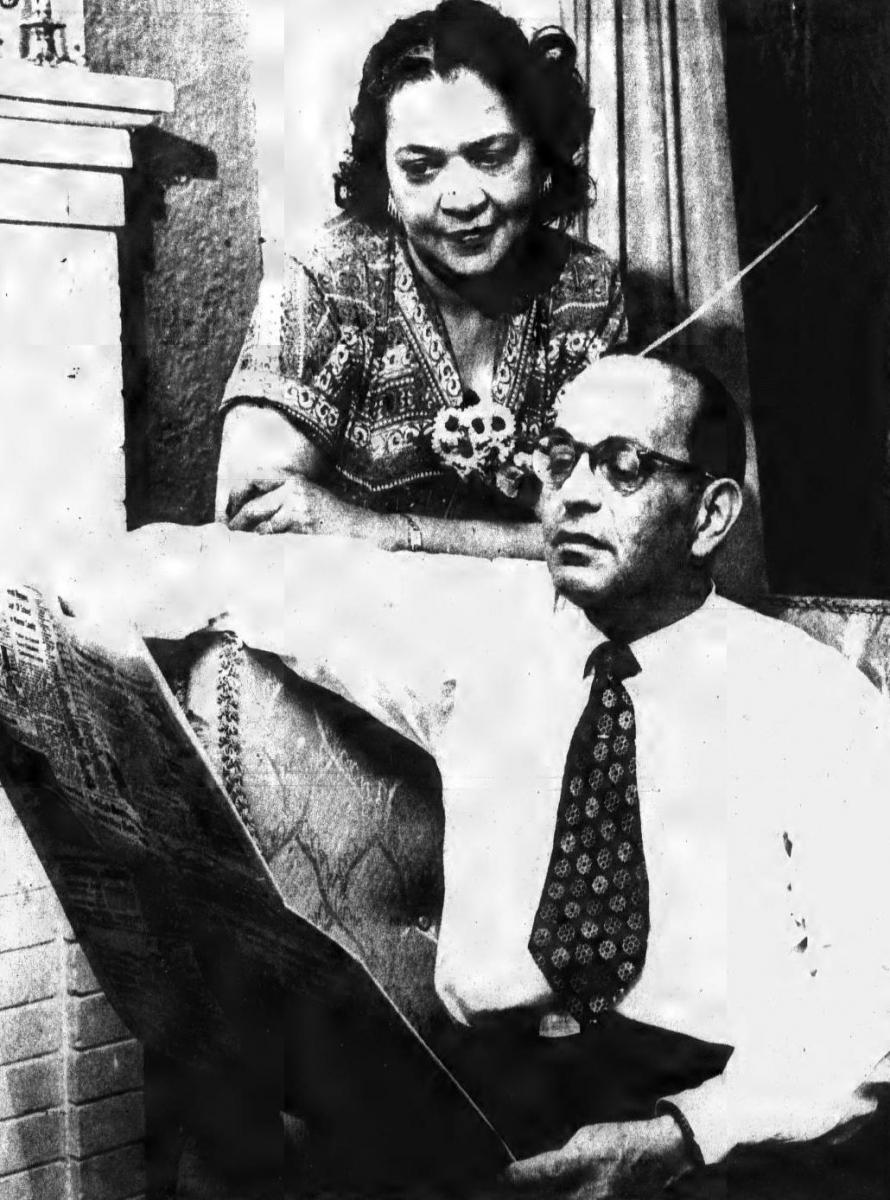 (R. N. Harris, just elected Durham's first black city council member, shown at home at 409 Formosa Ave. reading the paper with his wife, Plassie W. Harris, May 1953 Reprinted in a Durham County centenial review in 
Carolina Times
- May 2, 1981, p.2. Available online at 
DigitalNC
.)  
Reporting on his election, the May, 9, 1953, edition of the Carolina Times newspaper led off with the following lines:
It finally happened. After nearly a decade of fruitless attempts by several Negro candidates to obtain seats on Durham's City Council, a Negro was at last elected to serve on the government body. In an unprecedented show of liberality, Durham's voters went to the polls Tuesday and elected R. N. Harris, affable insurance executive, to the Third Ward seat. (see the entire issue at DigitalNC)
Harris had been up not just against nearly a century of systematic disenfranchisement of the Durham black community, but a heated battle for the right to represent that community as its unified candidate for the lone council seat the city's white power brokers had put in play.  Among other contenders in the spring of 1953 had been Harris' College Heights neighbor, North Carolina College psychology professor, Dr. James T. Taylor.
After declining to run for reelection, R. N. Harris was also the first African American named to the Durham City School Board in 1958 (decades prior to the city-county merger). In both offices, Harris faced an uphill climb in the effort to desegregate Durham schools, as the first efforts during his time on the City School Board took more than a decade to lead to full-scale integration.  Public discrimination, housing disparities, and other forms of systemic inequality were major issues Harris tried to shed light on in a municipal government still overwhelmingly run by and for whites.
Harris resigned from the School Board in 1962 citing poor health, and passed away in January 1965.  His efforts - particularly in education - were honored just years after his death in 1968 when R. N. Harris Elementary School opened bearing his name.
The house at 409 Formosa Avenue appears to have remained in the Harris-Williams family until 2002, when it was sold to NCCU as it planned expansion west of Fayetteville Street.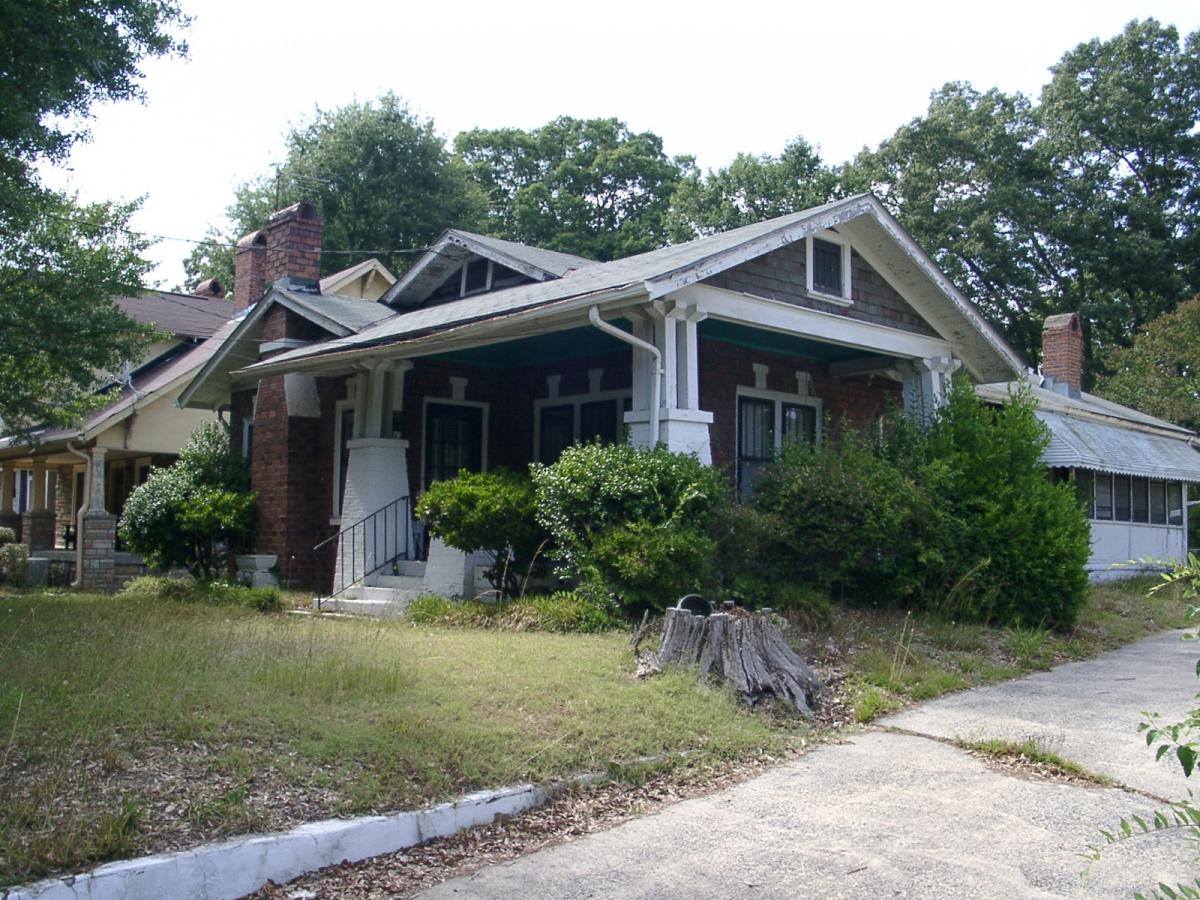 (06.28.2002, from volunteer survey by Preservation Durham)