35.970791010559, -78.902671445163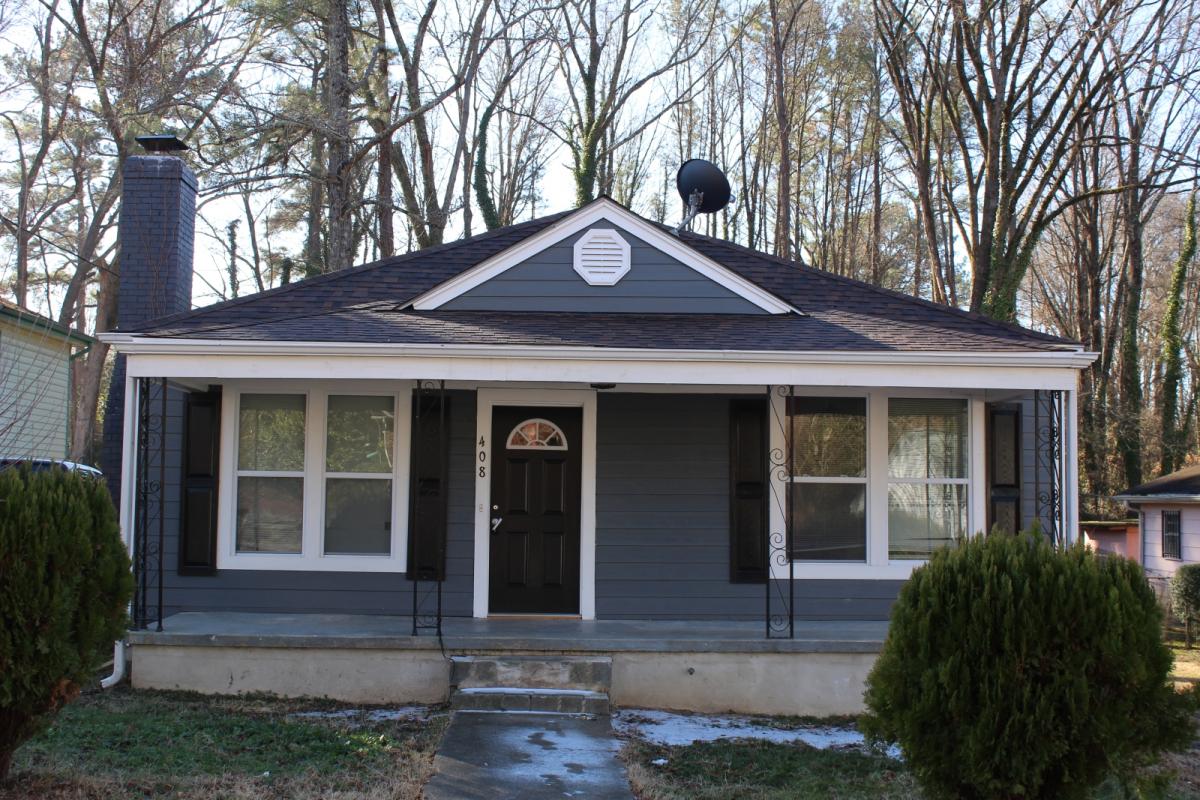 Photograph taken by Cheri Szcodronski, National Historic District Submission, January 2018
This one-story, hip-roofed house duplicates a common early-twentieth century form. It is three bays wide and double-pile with a decorative gable centered on the façade. It has a stuccoed foundation, replacement fiber-cement siding, vinyl windows, and a vinyl vent in the front gable. The replacement door is sheltered by a full-width, hip-roofed porch supported by decorative metal posts. An exterior brick chimney on the left (east) elevation is flanked by small vinyl windows. County tax records date the house to 1955 and the earliest known occupant Elizabeth G. Brown, a maid, in 1955.
County deed records show W. W. Page and his wife, Mattie Page sold the lot to Walter Page on September 14, 1953.  Walter Page sold the lot to Salome A. Brown on November 25, 1953.  According to the 1955 City Directory, Elizabeth G. Brown was the occupant of the house.  It is believed that she was the wife of Salome Brown but not verified.  
Salome Brown was the listed owner of the property until 2015, when the City of Durham conveyed title of the property to Joan Lundquist on April 8, 2015.  Ms. Lundquist sold the property to The Learning Spring LLC on May 27, 2015.  The Learning Spring LLC made needed repairs to the property and sold it to Sapphire Realty and Investments LLC on February 26, 2018.  Anisa Adieva purchased the house from Sapphire Realty and Investments LLC on February 27, 2018 and is the current owner and occupant of the house.