35.97081705963, -78.902853835375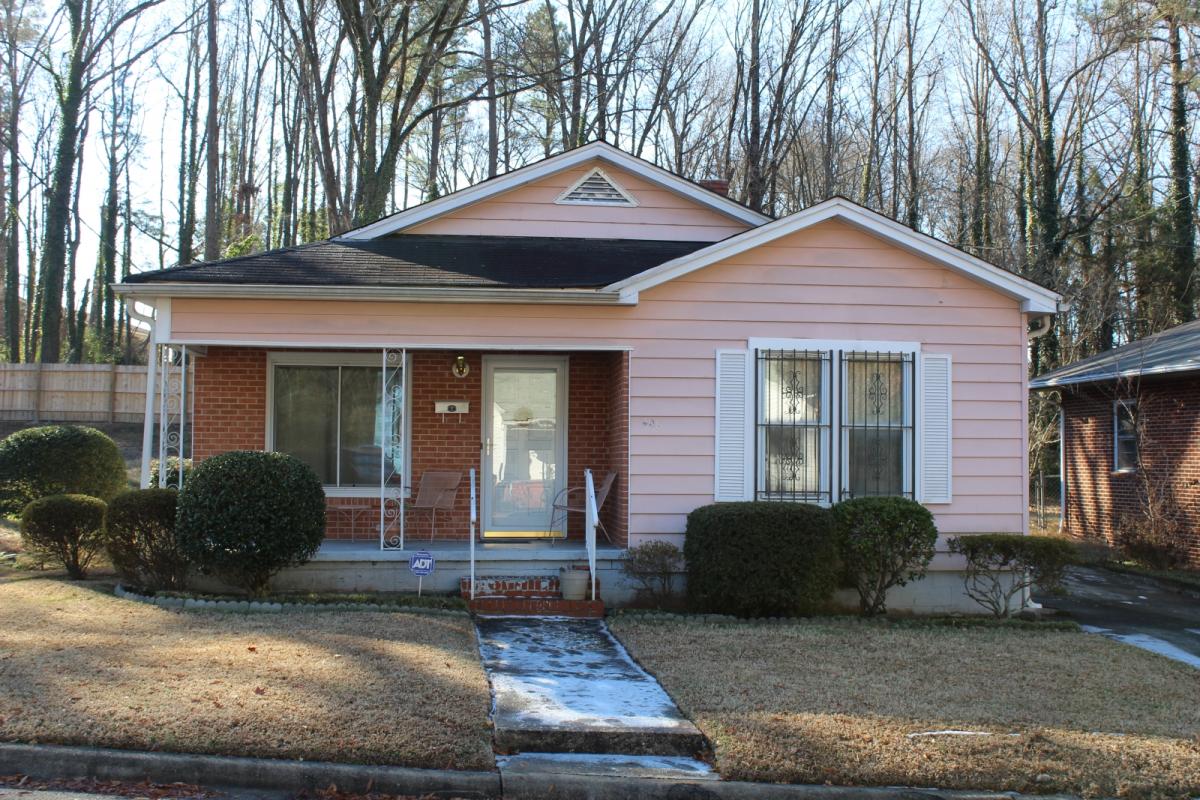 Photograph taken by Cheri Szcodronski, National Historic District Submission, January 2018
This one-story, front-gabled Ranch house is three bays wide and triple-pile with a projecting, front-gabled bay with paired one-over-one windows on the right (west) end of the façade. The house has vinyl siding and windows, an interior brick chimney, and a triangular louvered vent in the front gable. The left two bays of the façade have a brick veneer and are sheltered by a hip-roofed porch supported by decorative metal posts. They include paired slider windows on the left (east) side and an eight-panel wood door near the center of the façade. A near-full-width, gabled wing at the rear (south) is two bays deep with an exterior brick chimney and door with aluminum awning on its right elevation. County tax records date the building to 1953 and the earliest know occupants are Chester Jr. and Lula M. Warner in 1955. Lula is listed as working at Chester's Tailoring, a business her husband likely owned and operated.
On December 30, 1953, W.W.Page sold the lot to Chester Warner and his wife, Lula Mae Warner.  The 1955 City Directory shows the Warners as owners and residents of this property.  On February 5, 1962, Chester Warner, Jr. and his wife, Lula Mae Warner sold this property to Donnel Austin and his wife, Doris B. Austin.  They were the parents of two sons.
On February 14, 1986 Donnel Austin conveyed his interest in the property to Doris Boler Austin.  Ms. Austin remains the owner and occupant of this property.