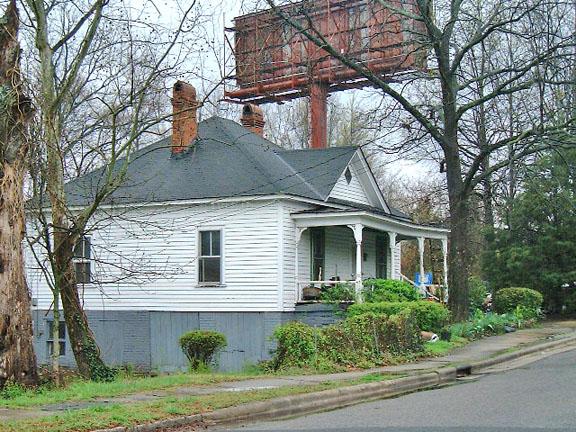 Two small pockets of houses similar to those demolished during urban renewal remain on the west side of Duke St. - one at Yancey and Gordon Sts., and the other at Wilkerson and Conyers (which used to be called Yates.)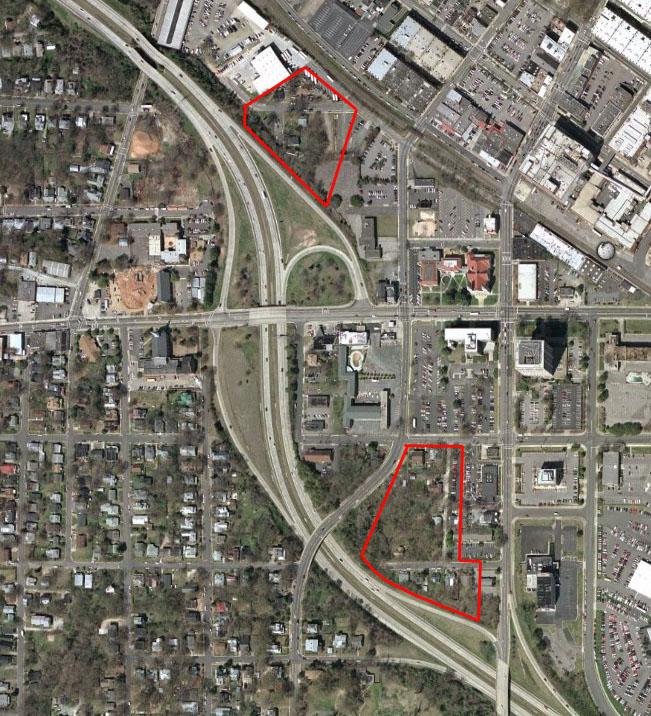 These houses generally predate many of those in the nearby Morehead Hill Historic District, built in the 1890s or at the turn of the century, and while they were once in the middle of a larger neighborhood that stretched from Carr St. to Kent St., they are now rather lonesome.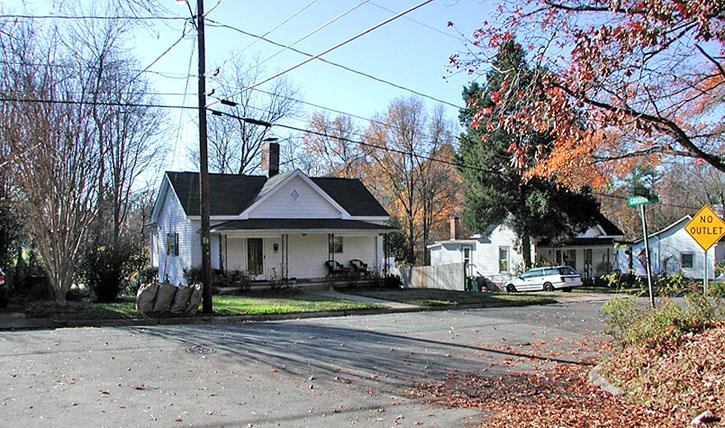 The 600 block of Yancey St.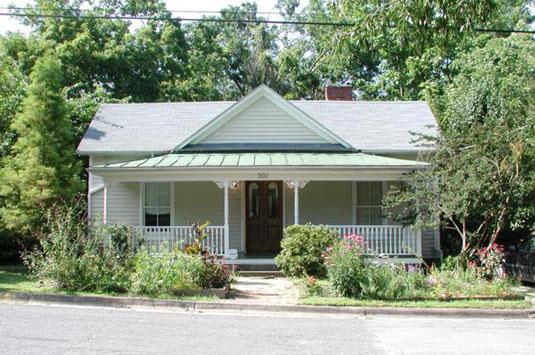 Part of the 500 block of Yancey.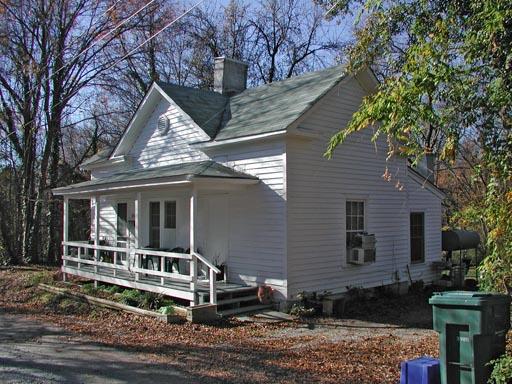 Gordon St.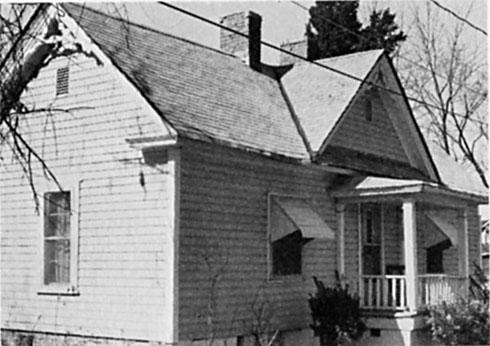 508 Gordon in 1980.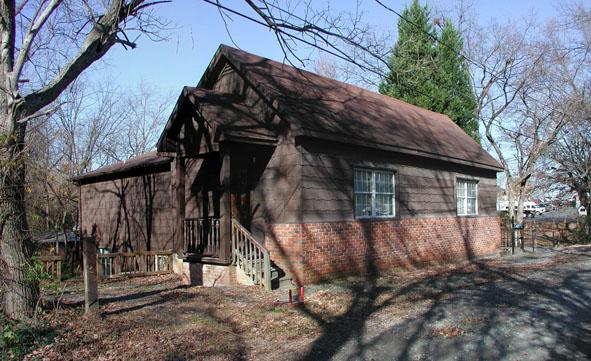 508 Gordon - quite 'remuddled' since its early days.

The 'pocket' at Conyers and Wilkerson is hemmed in by the railroad tracks, the Durham Freeway, and Bill Fields' parking lots.
There are only three houses left here, which by my entirely arbitrary assessment of what constitutes a 'pocket', barely qualifies.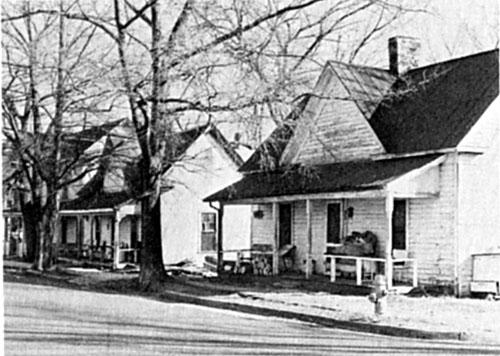 The early 1890s era houses in the 600 block of Wilkerson in 1980.



609 Wilkerson, the last remaining house in this block, 2007.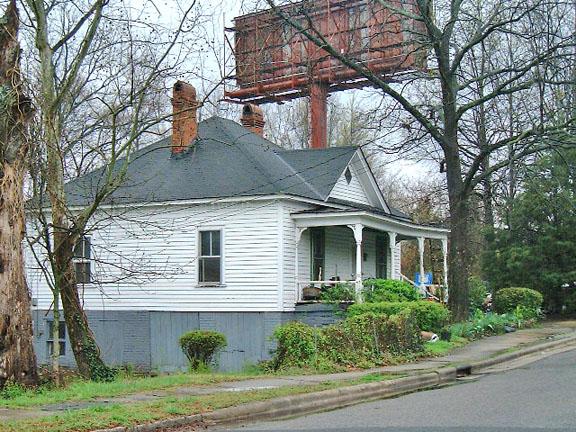 405 Conyers, the last house remaining on the former Yates St., which connected Pettigrew with West Chapel Hill St. near the current northbound onramp to the Durham Freeway.

And while it doesn't meet the highly scientific criteria for a 'pocket', the house at 607 William Vickers is the last remaining house along the northern portion of Vickers Avenue, cut off from the rest of Vickers Ave. by the Durham Freeway (and the connecting of the southern portion of Vickers with Gregson St., which formerly terminated at Jackson, rather than itself.)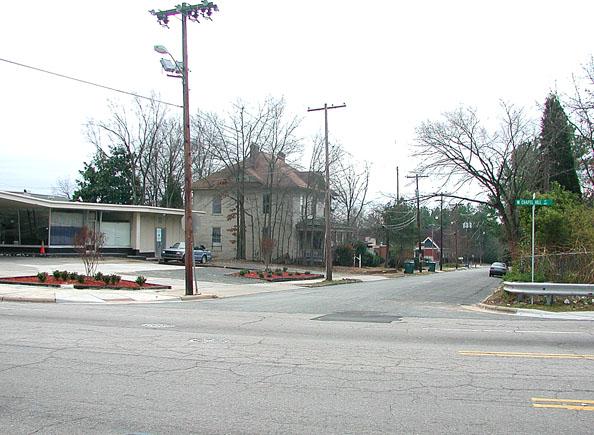 A view of the northern portion of Vickers Ave behind the Holiday Inn, 1960. 607 Vickers is the large-ish white house, close to the Holiday Inn, towards the right in this picture.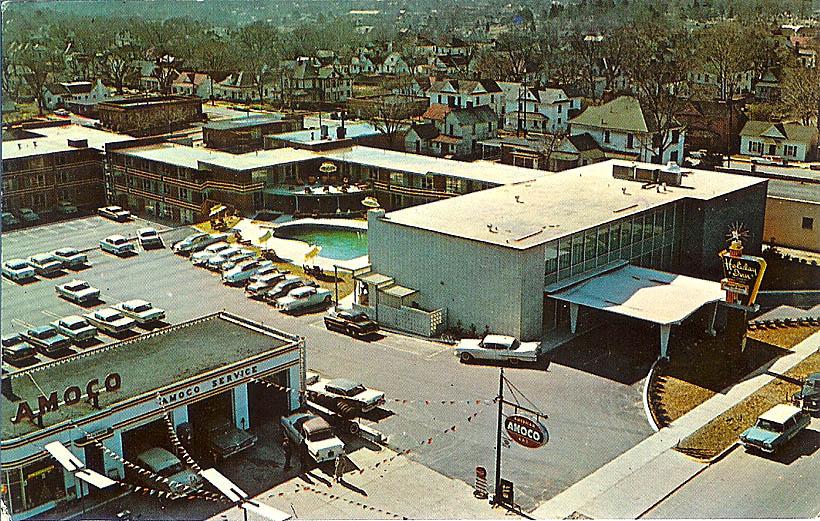 (Courtesy of Whig Hill)

Unfortunately, development and unsympathetic zoning have taken their toll on these remnants of the old neighborhoood, and they currently have no historic district protection, and, due to small numbers, are unlikely to get it, despite the age of the housing - primarily because the housing is mostly modest in size and ornament, as was typical of housing for everyday workers at the tobacco factories.