35.971140329959, -78.902864426713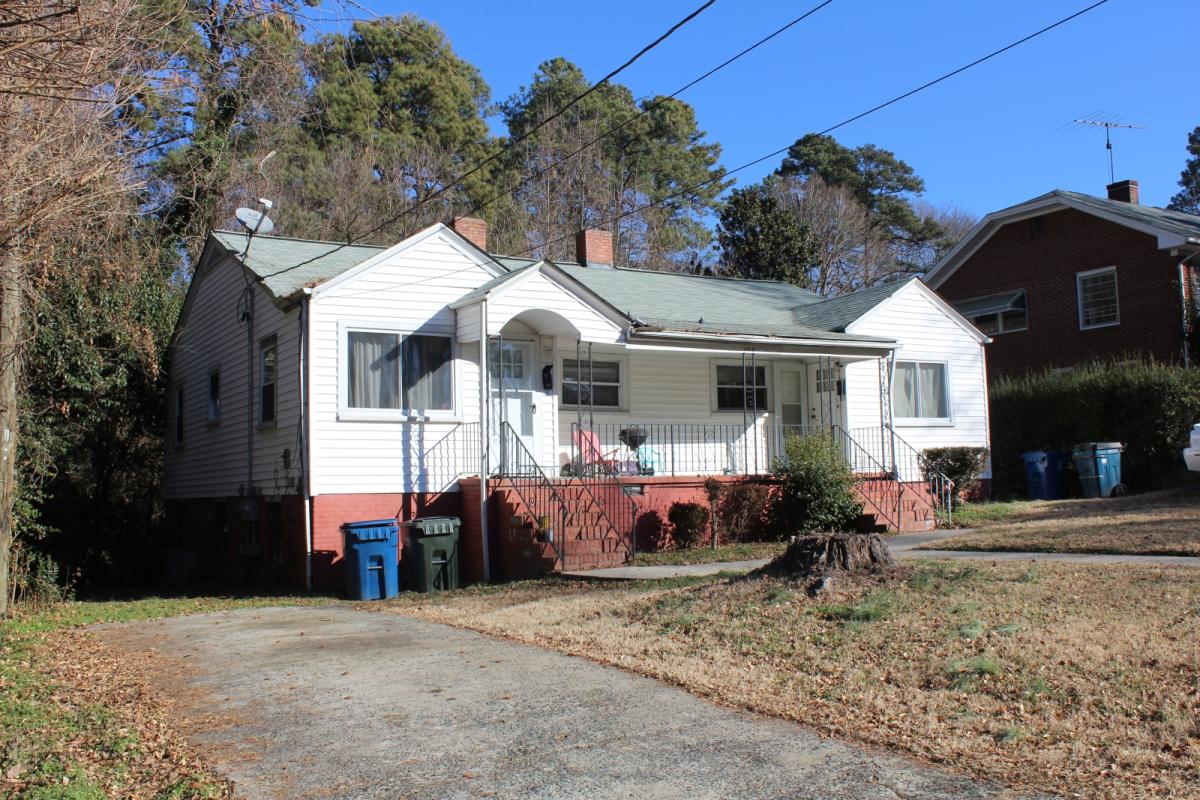 (January 2018, Photo by Cheri Szcodronski, 
hmwPreservation
)  
From the National Register Historic District description:
One of a small number of buildings in the district that were constructed as multi-family housing, this one-story, side-gabled duplex is six bays wide and triple-pile with projecting front-gabled wings on each end of the façade. The building has vinyl siding, vinyl windows, flush eaves, triangular louvered vents in the side gables, and two interior brick chimneys. The entrance to the left (west) unit is located in the front-gabled wing, a six-light-over-two-panel door sheltered by a front-gabled porch on decorative metal posts. A shed-roofed porch extends between the two front-gabled wings and shelters the entrance to the right (east) unit, a six-light-over-two-panel door on the left elevation of the front-gable wing. Basement-level windows on the left elevation are metal-frame windows. The earliest known occupant is W. Luther Watson Jr., a laborer at NC Mutual Life Insurance Company, in 1949. The building appears to have been constructed as a duplex and beginning in 1955 consistently had multiple unrelated occupants.