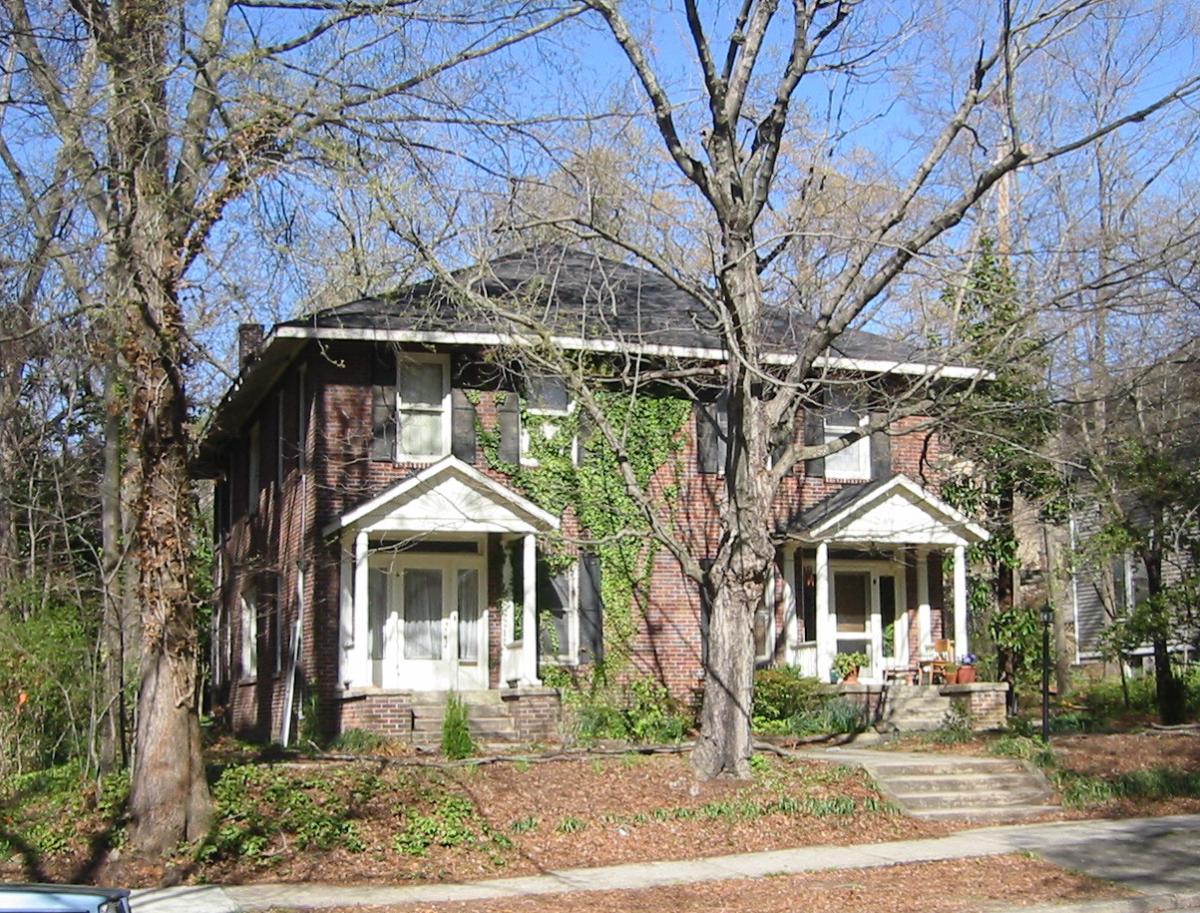 403-405 Watts, April 2004 (Photo by Shelley Dekker)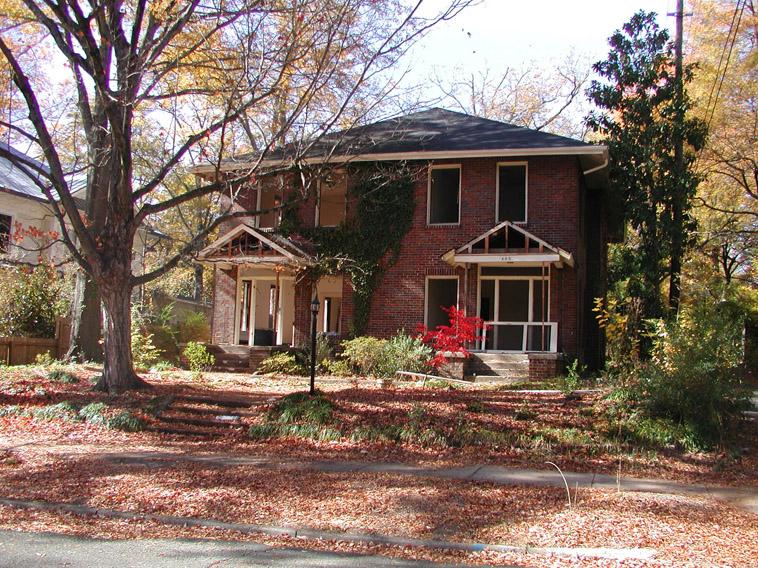 403 Watts, late 2007. (Photo by Gary Kueber)
(Below in italics is from the 1984 National Register listing; not verified for accuracy by this author.)
A 1920s two-story hip-roofed brick duplex with a short ell on the north side. The two entries are sheltered by gabled porticos decorated with sunburst columns and pilasters.
In late 2007, the owner of 401 Watts St. tore down this duplex to expand his garden.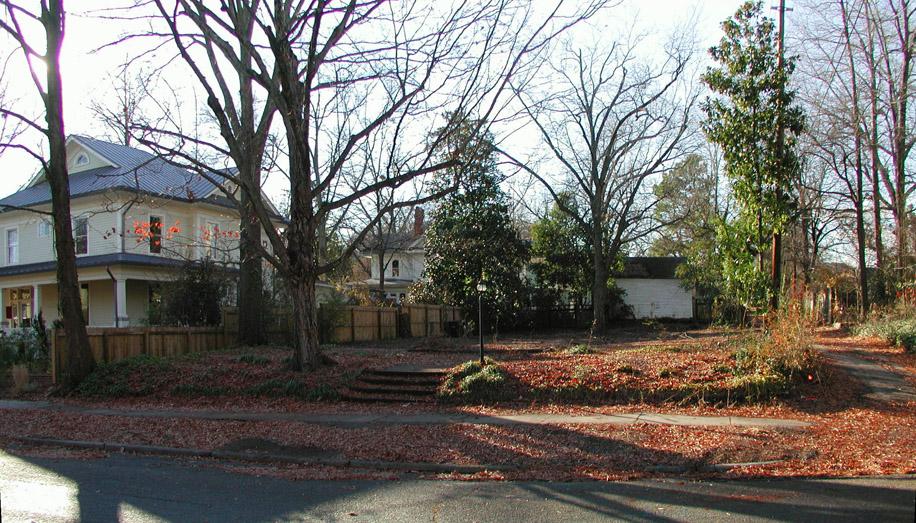 403 Watts as potting soil, January 2008. (Photo by Gary Kueber)
Since this photo, it has grown a large privacy fence, lest the public enjoy said gardens.