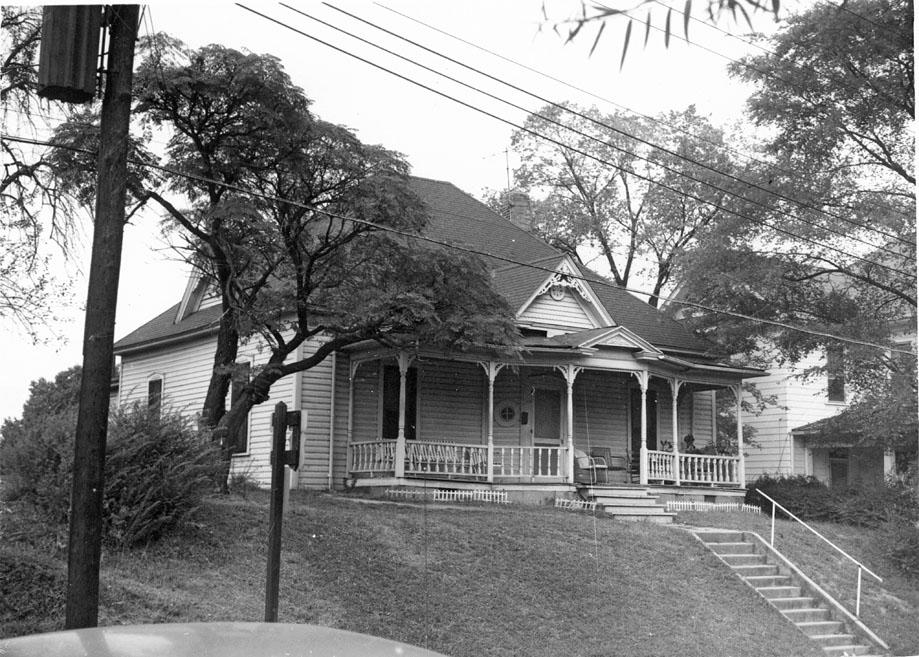 313 Holloway, 1963.
As mentioned previously, the area east of downtown / Cleveland Holloway developed during the 1870s-1880s, although Holloway itself developed somewhat later. There was a tobacco "leaf house" (the Umstead Tobacco Prizery) located on the northeast corner of Roxboro and Holloway during the 1890s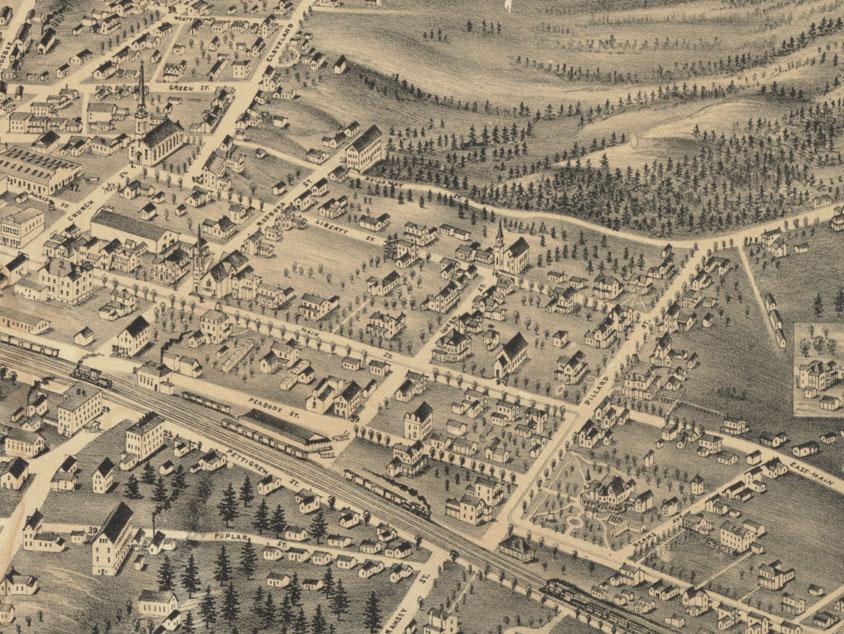 1891.

The area north of this - the lower ground, did not develop to much degree until the 1920s, but by the late 1920s, the neighborhood was built out as a bustling residential area (with retail services - as all neighborhoods had.) Holloway St., as a streetcar route, became a prime connector between the neighborhood and East Durham.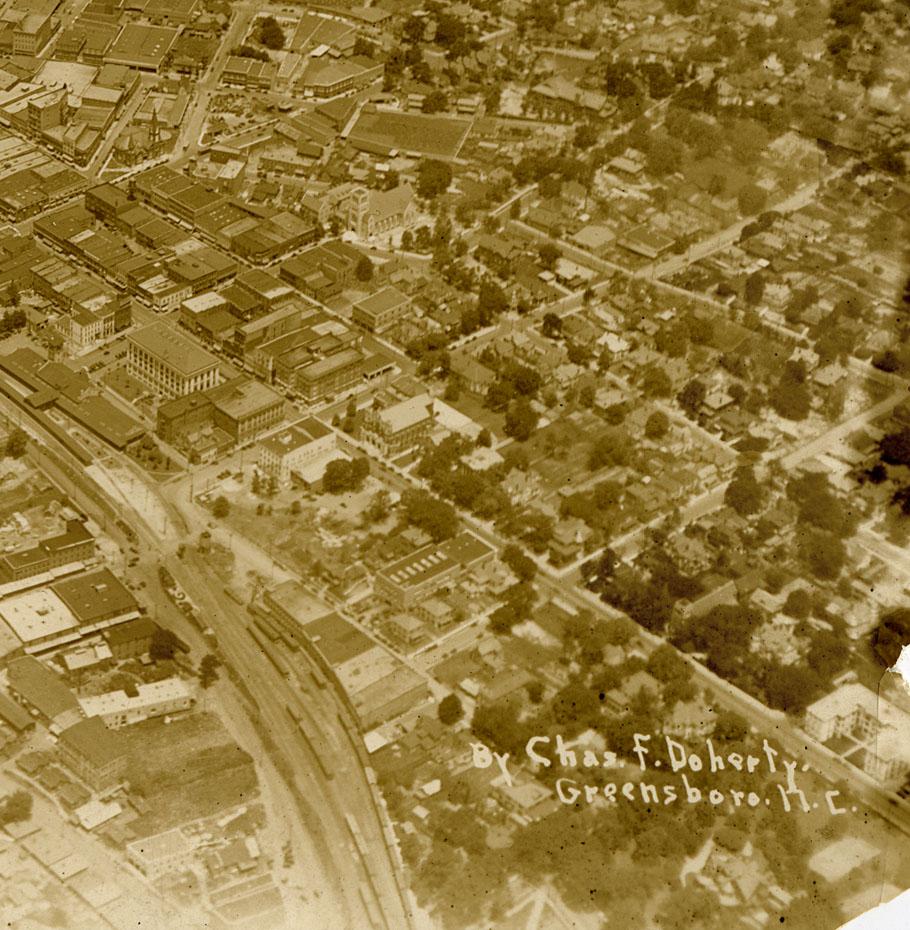 Looking northwest, 1920s.

Holloway St began to change to some degree with the advent of serious car travel - as highway 98 and 70 business, it was a main road into town from the east.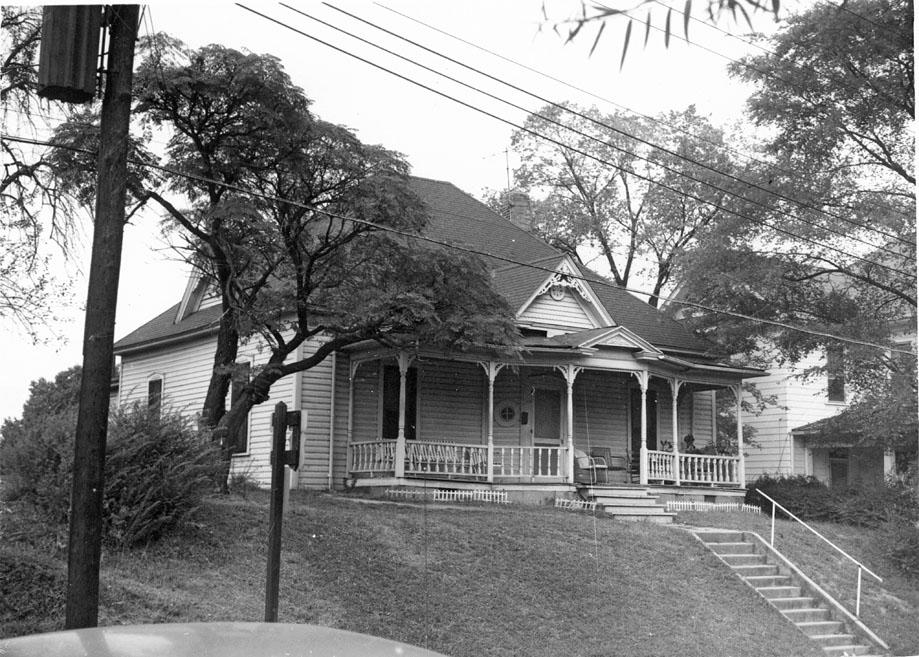 313 Holloway, 1963.

These houses/buildings were all torn down via urban renewal. The site now contains the Scarborough Nursery School, which was built in 1972.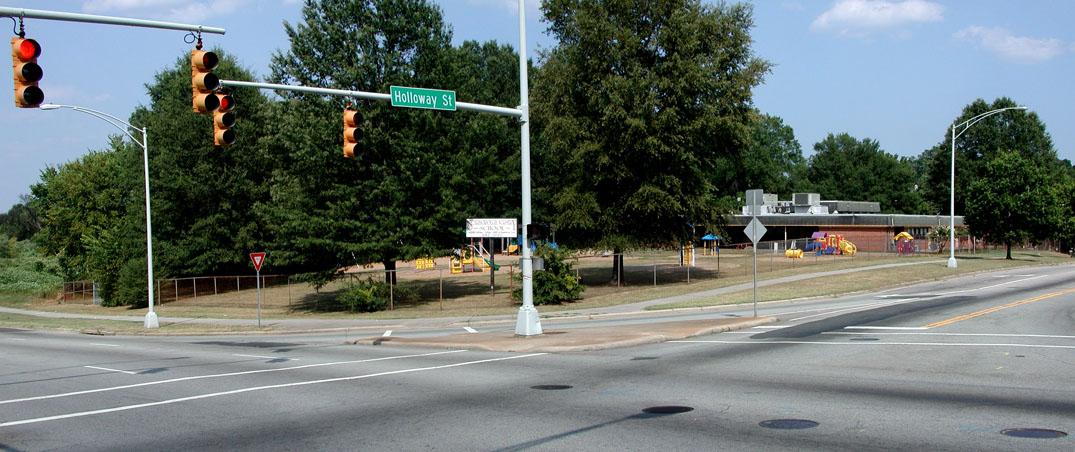 Looking northeast from Holloway and Roxboro, 2007.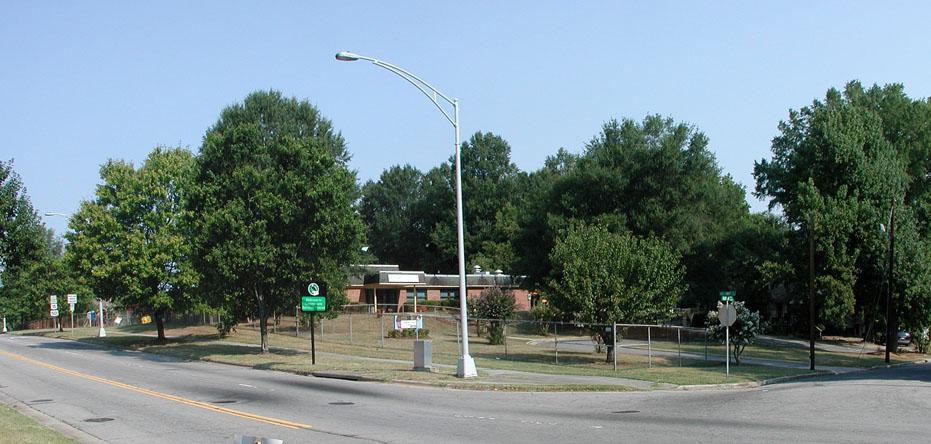 Looking northwest from Holloway and Queen, 2007.