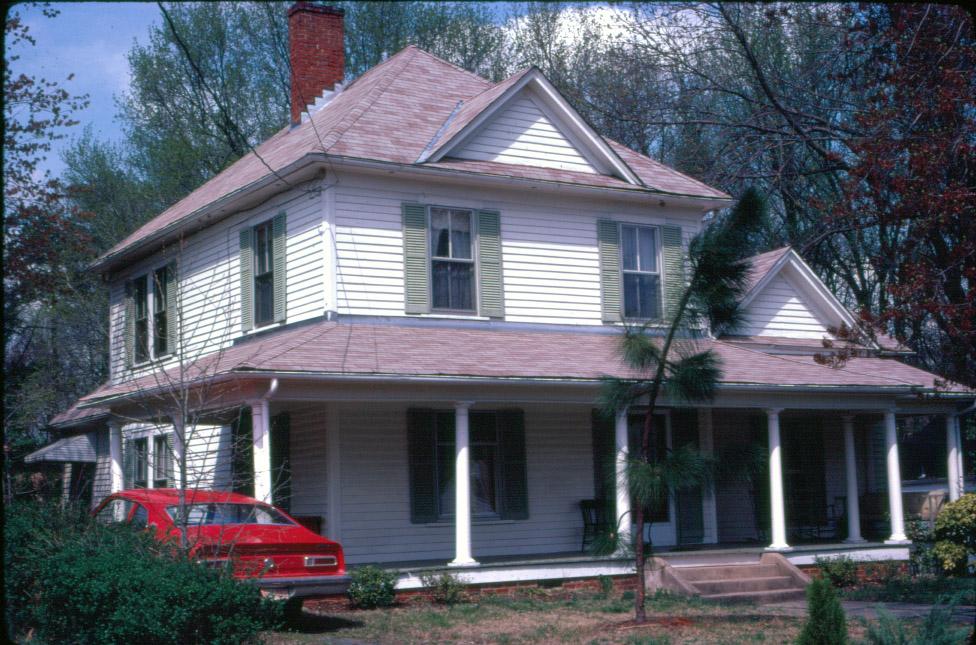 1981 (Old North Durham Architecture Slides, Durham County Library)
(Below in italics from the 2006 HPSD home tour booklet; not verified for accuracy by this author)
In early 1912, TD Scruggs purchased a parcel of land from Mary W. Geer, an heir to the Geer farm, and built the present house upon it; he later enlarged the property with two additional parcels. Scruggs was the head of the Druham Transportation Department and manager of the Durham Livery Stable. He and his wife Lucy lived here until 1917, when perhaps defaulting on a loan, they transferred the house to the Durham Loan and Trust Co.
George O. and Mary P Fowler purchased the house in 1919, buying neighboring land in 1920 to further augment the lot. The house became home to their son, Atlas Thomas Fowler, Sr., his wife Elizabeth, and their nine children. Atlas, Sr. was a grocer and dealer of bottled soft drinks. In the late 1910s, his wholesale store on Parrish Street grew into a retail business named the O.K. Grocery, which later moved to North Mangum Street.
Atlas is noted in 1917 as living at "Fayetteville nr Umstead"; the OK Grocery was located that same year at 115 N. Mangum St. It is unclear from my research if Atlas Sr. ever lived at 309 Edward; there is no listing for the Fowlers in the 1919 city directory; in the 1921 city directory, Mary Fowler is listed as a widow, living at 309 Edward.
After Atlas Sr. passed away, his father and mother deeded the property to his widow. Mary Fowler remained in the house until her death in 1962, at which time her nine children and their surviving spouses deed the property to Atlas, Jr. and his wife. Atlas, Jr. ran Fowler's Amoco Service at 701 North Mangum St. He and his wife moved to Florida in 1975
...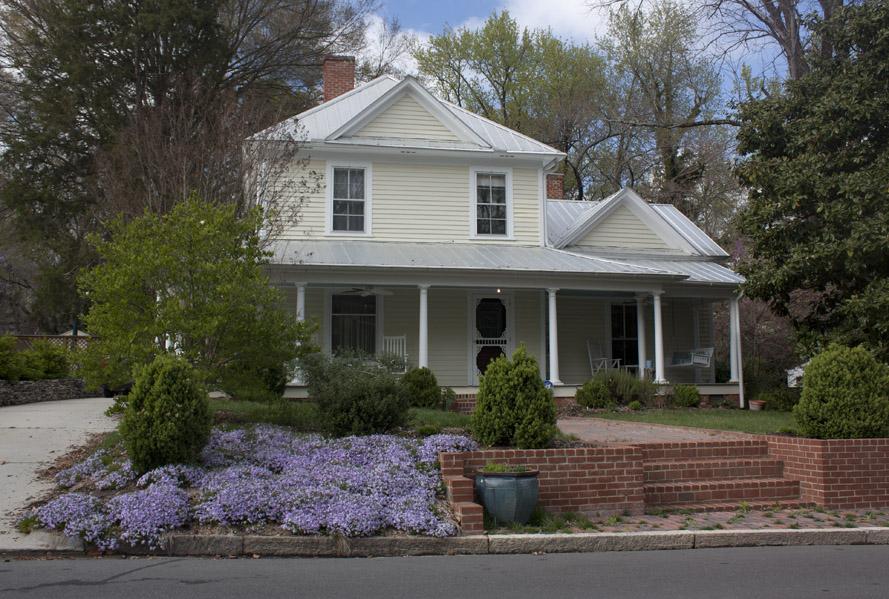 309 Edward Street, 03.28.11