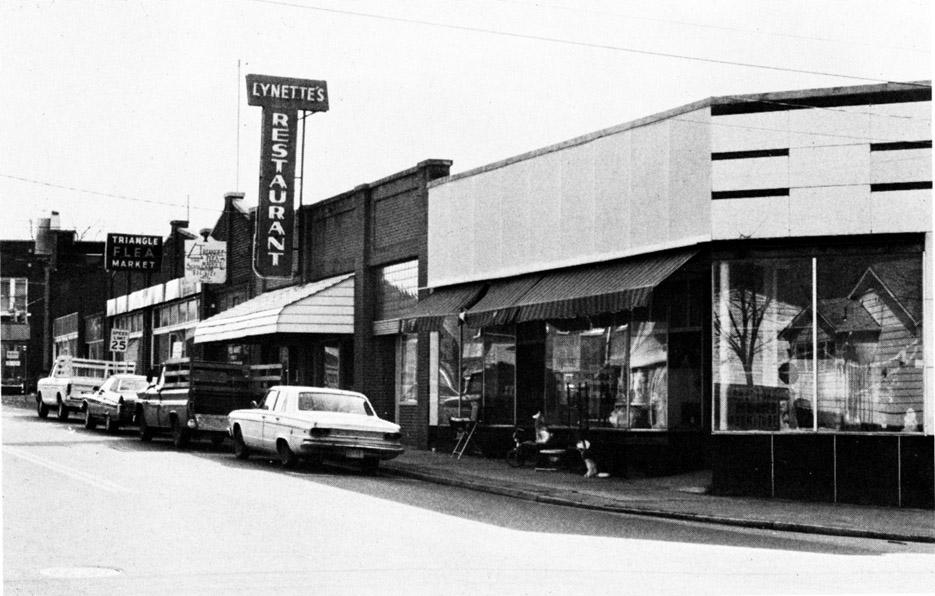 300-302 South Driver - to the immediate right, looking south-southwest, 1980

300-302 South Driver was built in the early 1940s, and initially housed the "National 5 cent to $1 store." By 1950, prices had risen, and the name had changed to the "Marion's 5 cent to $5 store." By 1960, it was simply called "Marion's Stores."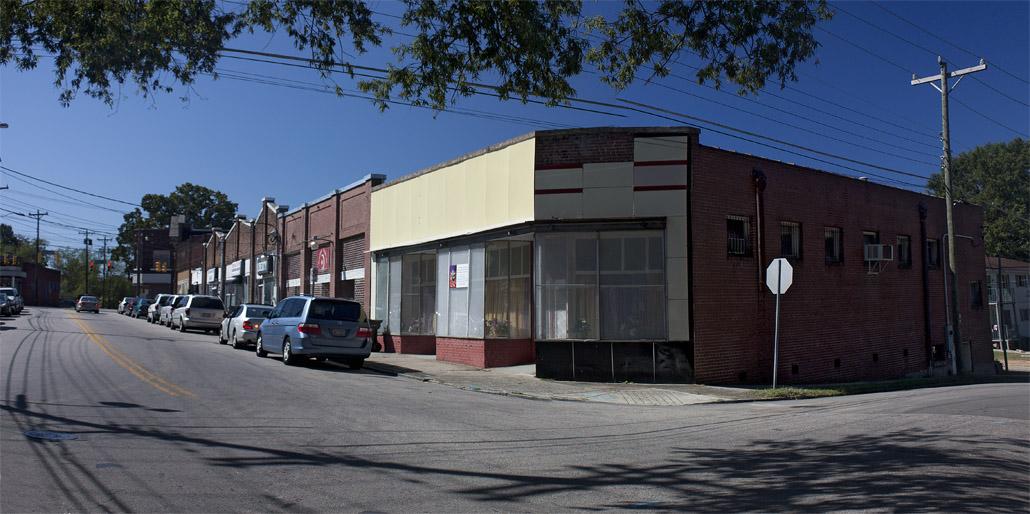 300 South Driver St., looking south-southwest, 10.02.10
(Below in italics is from the 2004 East Durham National Register listing; not verified for accuracy by this author.)
National 5 cent to 1.00 Store. 1-story brick building with 2 stores, each with a recessed double wood door and wood transom across both storefronts. The building corner at Ashe is beveled. The metal display windows may be a later addition. Not on 1937 SM. 1945 CD: National 5 cent to 1.00 store. Now occupied by Holy Praise and Worship Church.


Find this spot on a Google Map.

35.982904,-78.877919