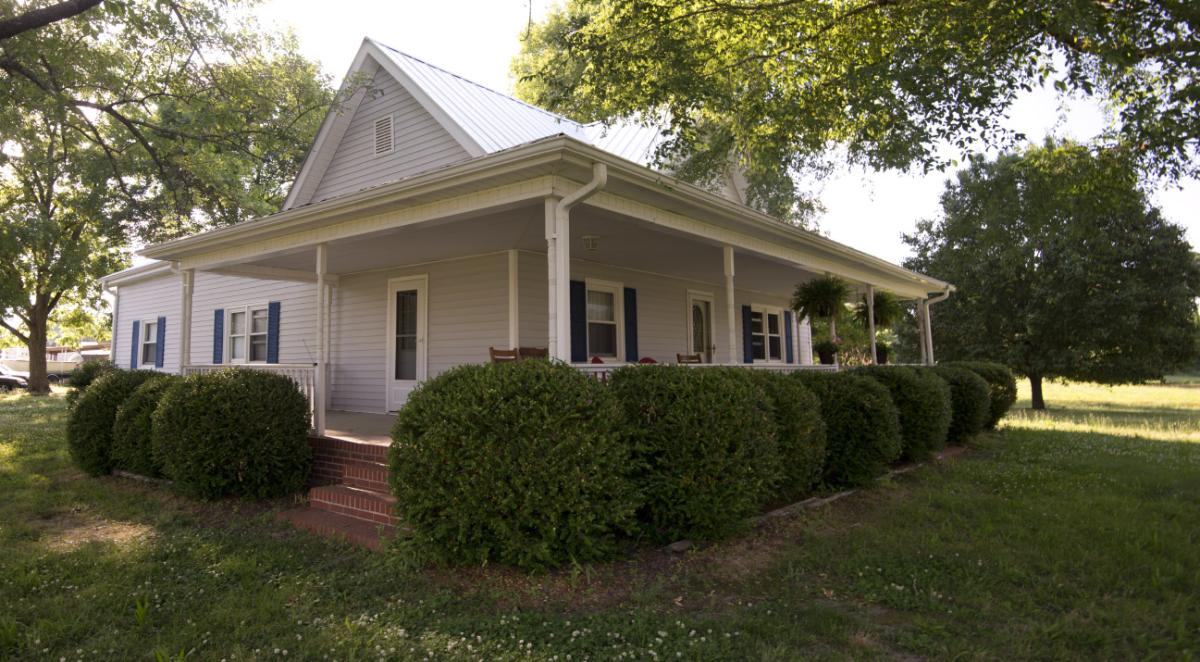 06.02.14 (G. Kueber)
The county website states that the house at 2717 Shaw was built in 1944, although the general style of the house appears older. The interior finishes are consistent with 1940s, as is exterior brick work.
The deed trace becomes rather difficult before 1989, when Mary Ann Shaw Bailey and Malcolm Bailey Jr. subdivided the larger farm, (PB 120, P70) leaving this 12 acres as Lot 4. Per the current owners, this was the Shaw farm.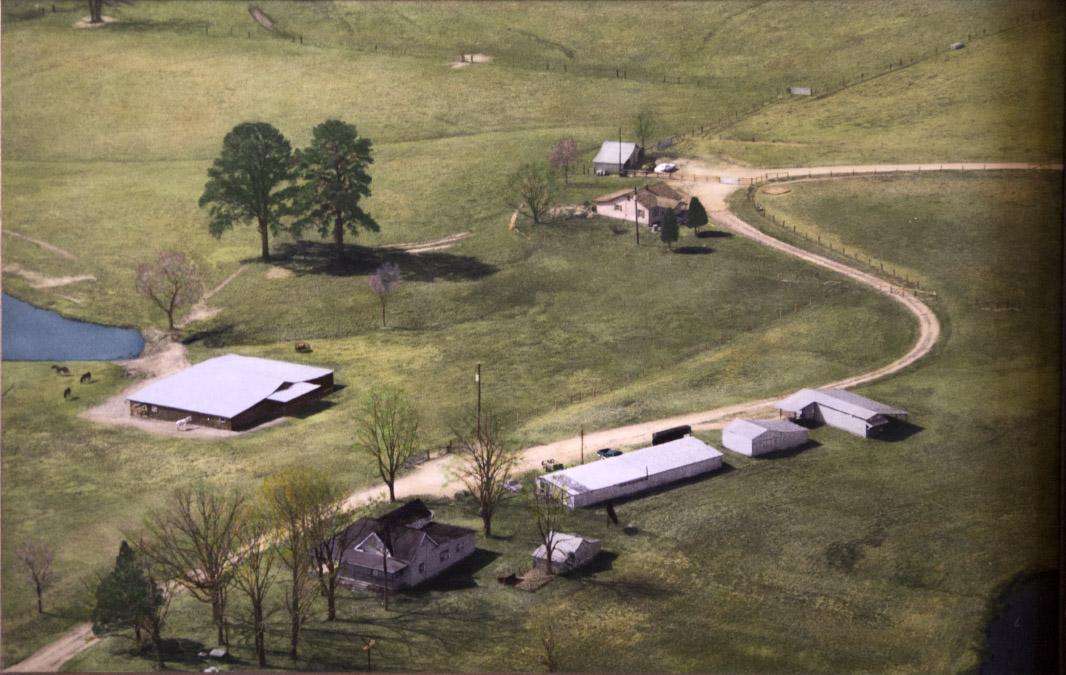 Picture of a painting of an aerial. The 'twin pines' were a notable feature.
Evidently a previous owner was connected to the city public works department, and became the recipient of dozens of old concrete street markers, which ring a large field as fence posts.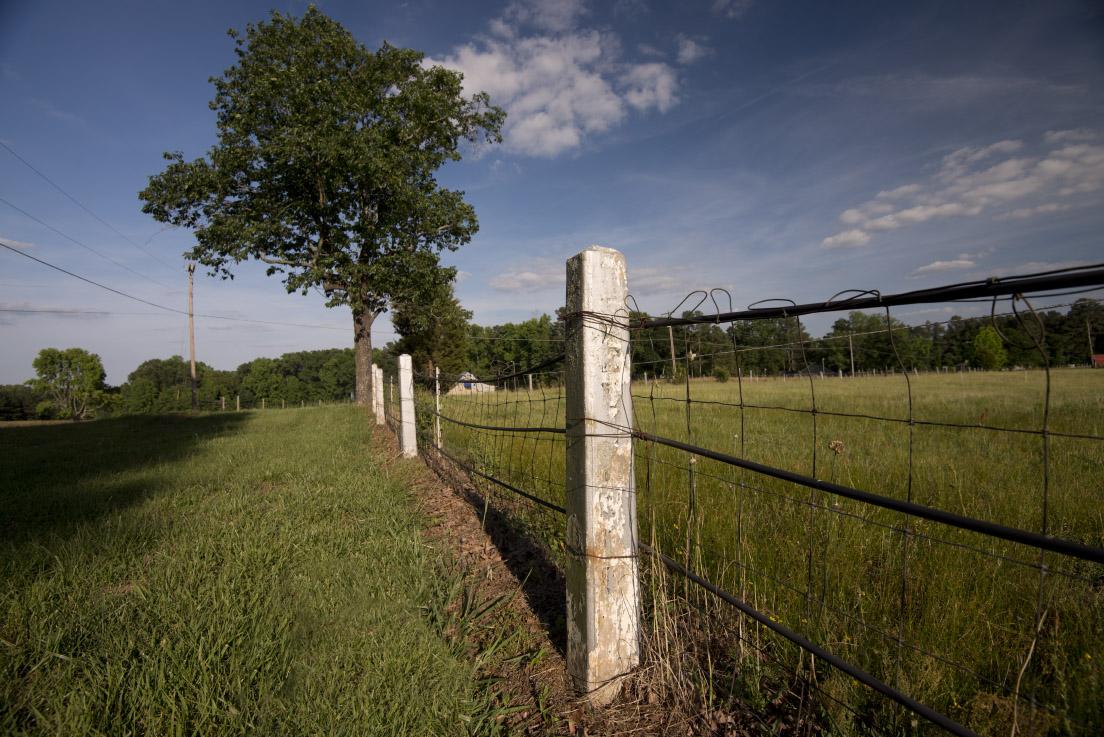 Fence posts from old street markers, 06.02.14 (G. Kueber)