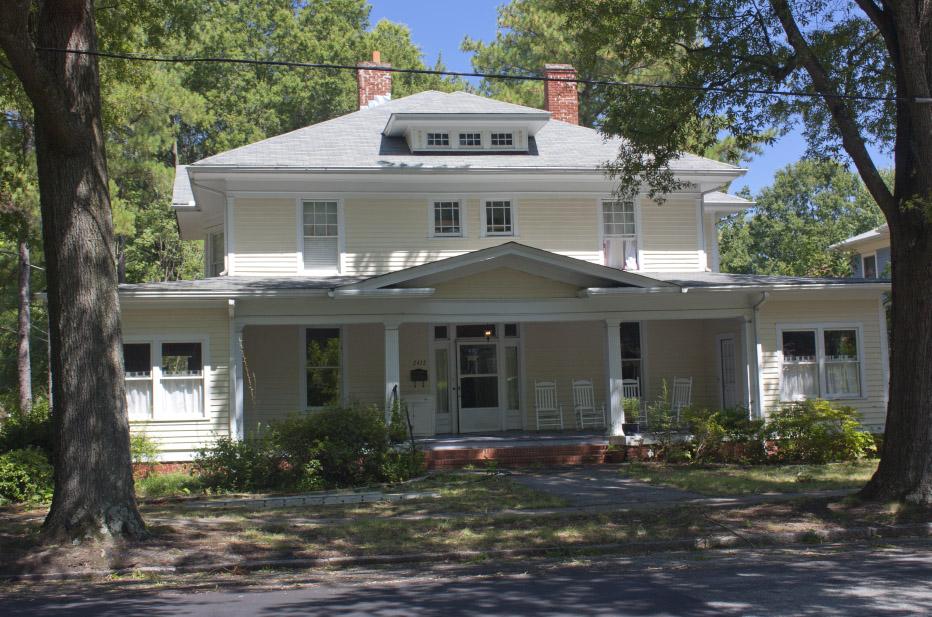 08.28.11
Sumpter Brawley House.
Large transitional Queen Anne-Classical Revival style 2-story house with hip roof, interior chimney, and a front hipped dormer. Flanking 1-story wings were created when portions of the broad front porch were filled in. The result is a recessed entry with fluted posts and a cross-gable over the entrance bay. Trim includes plain siding, original glazed front door with transom and sidelights, and 9-over-1 sash windows.
1925 CD: S C. Brawley owner. Brawley was a Durham attorney and state senator.