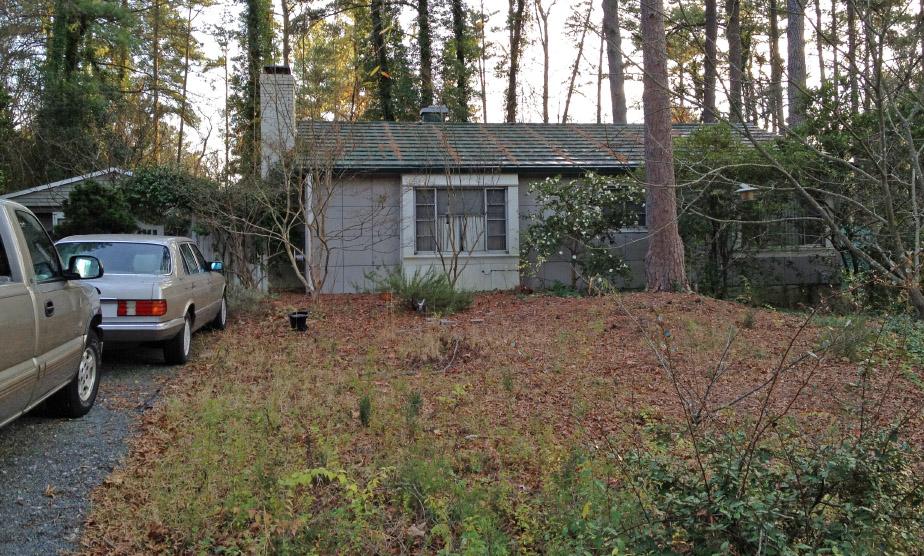 Per Triangle Modernist Houses:
Colonel Rambeau House
Built by Eileen Johns, pioneer woman real estate broker and builder, who sold and built Lustron houses in the Durham area from 1948-1951. Added a garage.  Sold to the Mitchells.  Sold in 1957 to Charles Albert (Al) Hilliard who added the back room and bath and then joined it to the garage.  According to Hilliard, "I had it converted to gas heat and made a number of changes. I also devised a method for air conditioning and put it in. The house has no load bearing walls and the rooms can be changed. There is a panel on the far left end of the house that can be removed and the entire house taken down piece by piece. The house was ahead of it's time." Sold in 1977 to Sarah Titus. Added on a fireplace.  Sold in 1993 to Herbert F. and Jane Crovitz.  Sold in 1999 to Jean P. Berry and Jean T. Berry. Sold to Ron Jacobsen. Sold in 2021 to Pamela Herschberger.