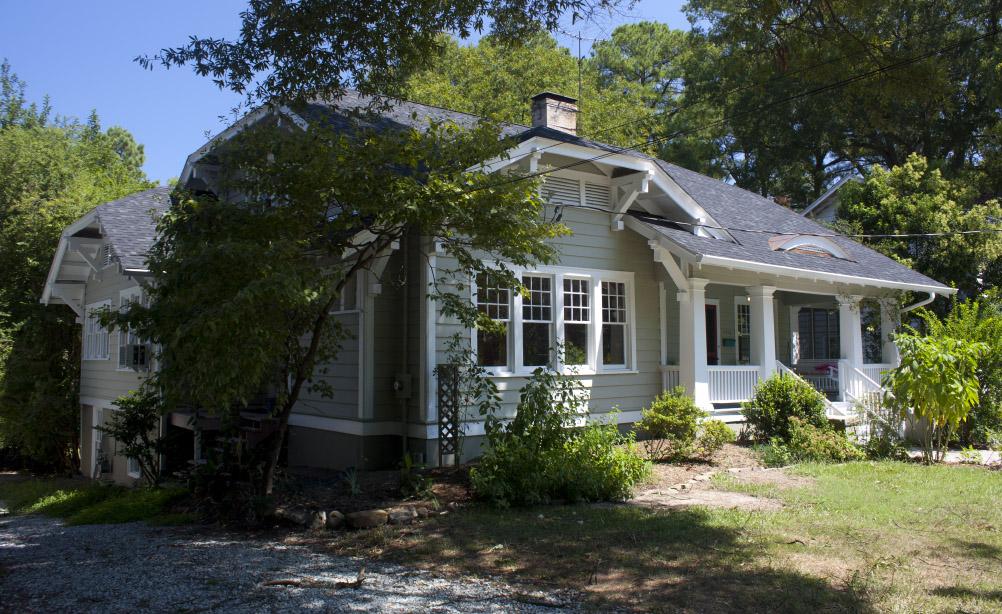 08.28.11
Burell-Height House.
Bungalow with a side clipped gable roof, deep eaves with large brackets and a front clipped cross-gable with louvered vent. The exterior has plain siding and paired 9-over-1 sash windows. An eyebrow vent rests over the entrance, which has an original glazed and paneled door. The engaged porch has battered posts and original railing. The original side porch is screened.
1925 CD: Ray Burell occupant.