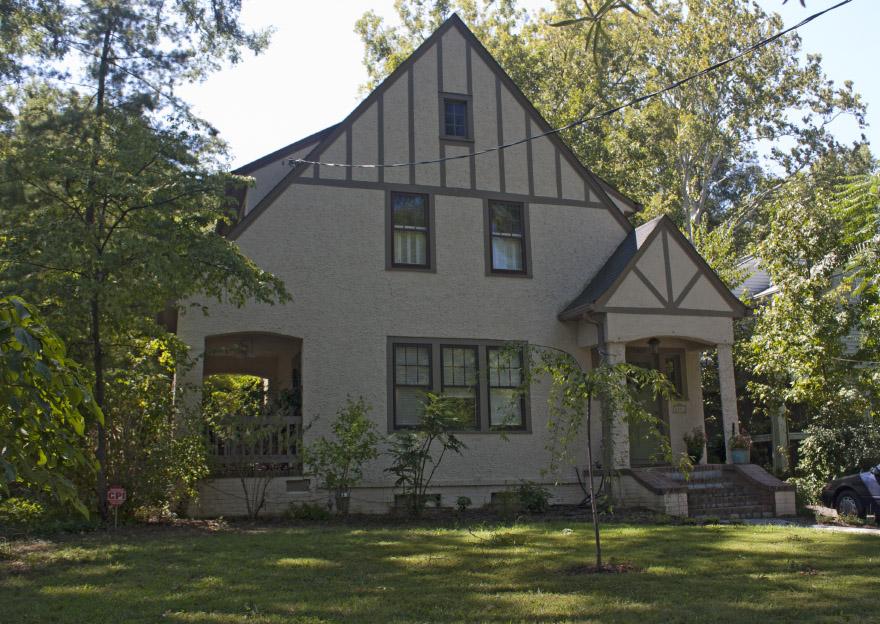 08.28.11
Homer Montsinger House.
2 1/2-story, front gable Tudor Revival cottage with stuccoed walls, central chimney, timber eaves, 6-over-1 Craftsman sash windows, two side shed dormers, and original glazed and paneled door with sidelights. The engaged side porch and the front gable porch have stuccoed columns.
1930 CD: Homer E. Montsinger occupant. Montsinger was an officer at Knit-Well Hosiery Mills.