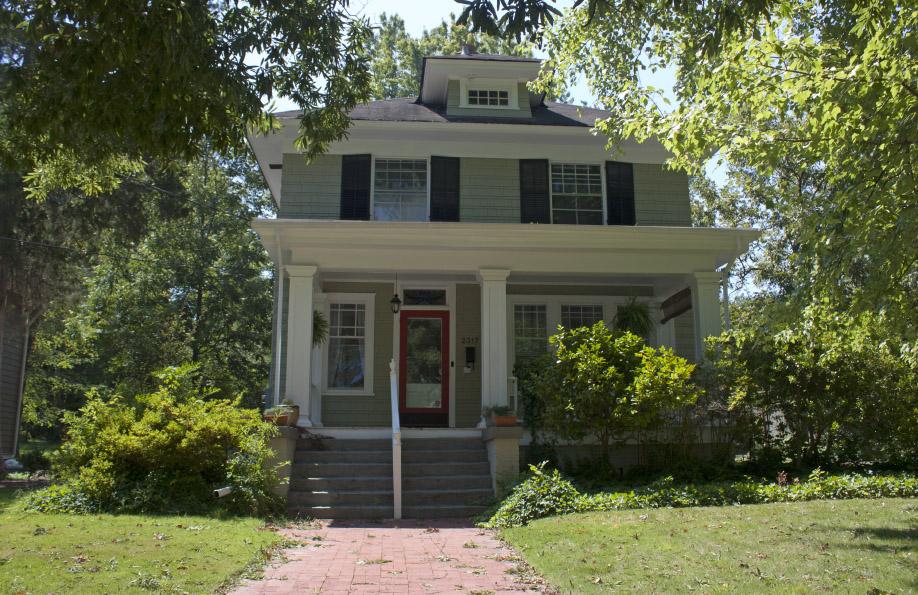 08.28.11
J. R. Bagwell House. 
Foursquare with a hip roof with hip dormers, Craftsman sash windows on the 1st story, 12-over-1 sash windows on the 2nd story, wood shake siding, a glazed and paneled front door, and a hip roof porch with paneled posts and plain railing.
1925 CD: J. R. Bagwell occupant. Bagwell ran an eponymous plumbing-heating contracting company located at 320 Holland Street. Bagwell was a native of Greenville, NC who came to Durham in 1925.