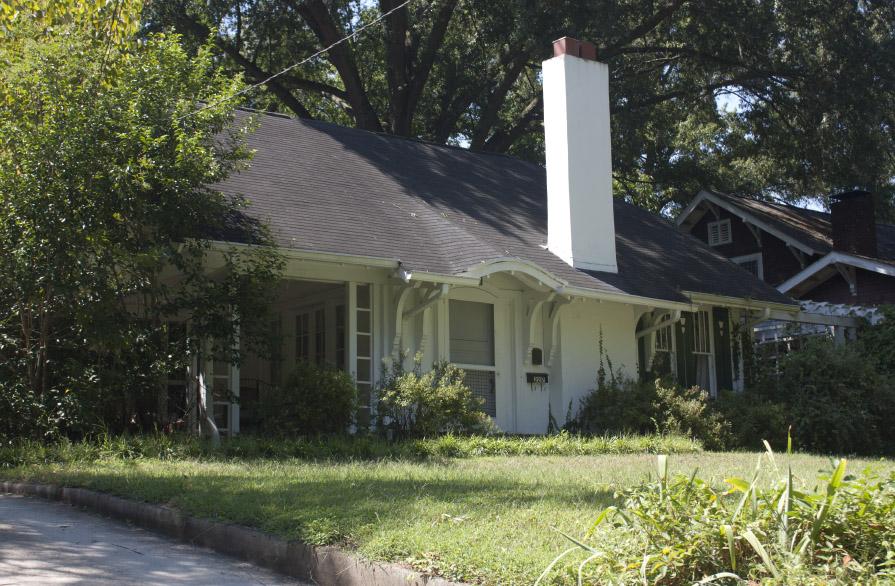 J. T. Kerr Jr. House.
1 1/2-story stuccoed English Cottage with a side gable roof with clipped gables, interior and front chimneys, exposed rafter tails and brackets, and 4-over-1 Craftsman windows. A bracketed arched hood tops the original paneled door and the engaged side porch with ladder posts has French doors. Another set of French doors open under a side-facing pergola.
John T. Kerr, owner of the Durham Foundry & Machine Works, had this built for his son John T. Kerr Jr., upon his marriage. This house was long the home of Eileen Johns, pioneer woman real estate broker and builder. Ms. Johns sold and built Lustron houses in the Durham area from 1948-1951.