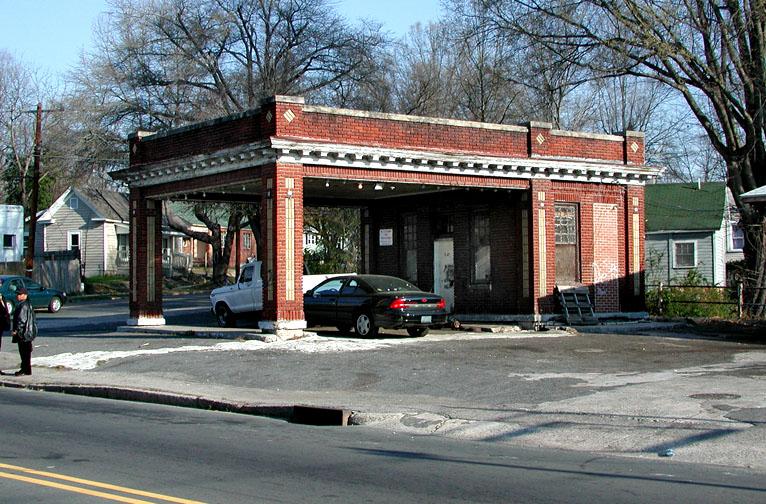 2201 Angier, March 2007

The East Durham Service Station was built in the early 1930s; I've seen another station almost identical to it in Savannah, GA, so my guess is that it was not an uncommon plan.

The city directories continue to list the East Durham Service Station at least through the 1960s. I don't know how long it has been abandoned, but I can say that it has certainly been at least 5-6 years.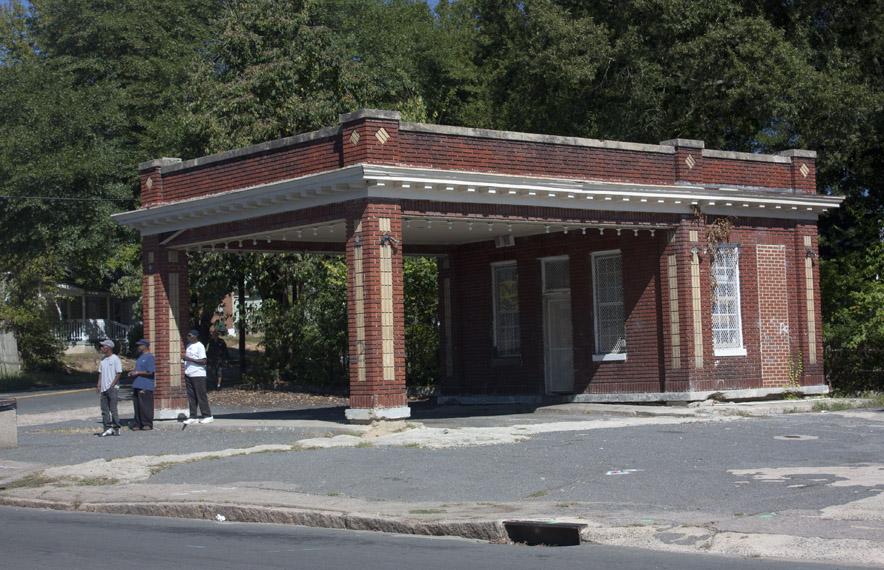 2201 Angier Avenue, 10.02.10

Owned by MM Fowler of the Family Fare oil/gas empire, the station does not have a bright future, although it does appear that a coat of paint was put on the wonderful dentil moulding sometime in the last 3 years. It is, hands down, one of my favorite buildings in Durham. Amazing how much character gas stations used to have, in contrast with what they've become. I can envision a multitude of cool adaptive re-uses of this building; I hope that one happens for it someday.

Find this spot on a Google Map.

35.981529,-78.875997