35.974701244538, -78.904001690521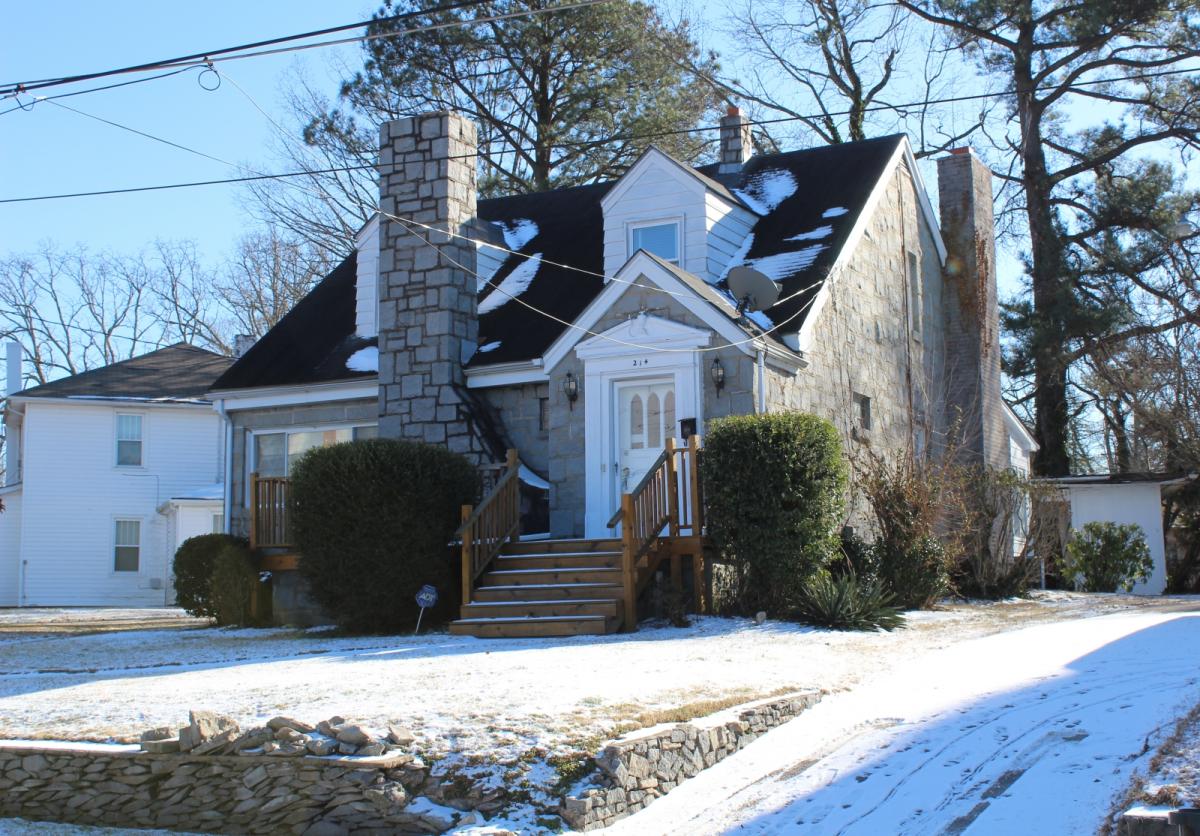 (January 2018, Photo by Cheri Szcodronski, 
hmwPreservation
)  
From the National Register Historic District description:
One of a number of stone houses in the district, this one-and-a-half-story, side-gabled Period Cottage is three bays wide and triple-pile with flush eaves. The house features mostly replacement slider windows, though original diamond-pane casement windows flank a picture window on the left (east) end of the façade. Near the center of the facade is a prominent, front- facing, stone chimney with a glass block window to its right (west). At the far right end of the façade is a projecting, front-gabled entrance bay with a three-light-over-three-panel door with classical surround with fluted pilasters and a broken pediment. The entrance is accessed by a modern, uncovered wood deck that extends across the right two bays of the façade. Two gabled dormers on the façade have aluminum siding and replacement windows. There is an interior stone chimney and the right elevation features a glass block window and an exterior brick chimney near its rear. A one-story, shed-roofed frame wing extends from the right rear (southwest) with plain weatherboards and paired windows. A loose-stacked stone wall extends across the front of the property. County tax records date the house to 1948 and the earliest known occupants are Whitley W. Bolden, a representative for NC Mutual Life Insurance Company, and his wife, Ruthy Bolden, in 1950.