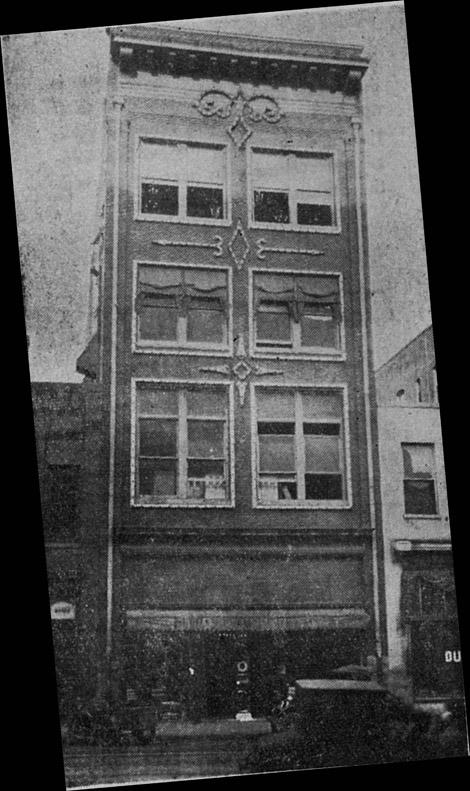 Shevel Building, 213 East Main Street.

It appears that the building at 213 East Main Street, known as the "Shevel Building" was constructed in ~1913. With the construction of the Hotel Malbourne that same year, the formerly residential/frame structure eastern end of the 200 block of East Main converted to commercial use.

My assumption is that Max Shevel was involved in the construction of the building, as he's the only "Shevel" I can find in Durham at the time. In the 1915 city directory he is listed as "President, Geerwood Realty Co and real estate; 212 1/2 Geer Building and Vice-President Harris & Butler Furniture Co. (home 402 Cleveland.)"

What relationship "Geerwood Realty" had, if any, to Fred Geer and his construction of the Geer Building is unknown to me.

By 1916, Richard Wright had moved the main offices of the Durham Traction Company, owner and operator of the streetcar lines in Durham to the Shevel Building. The building housed the Durham Traction Company from 1916-1928, at which point the company moved to the Parrish Buiding at East Parrish and North Mangum Streets.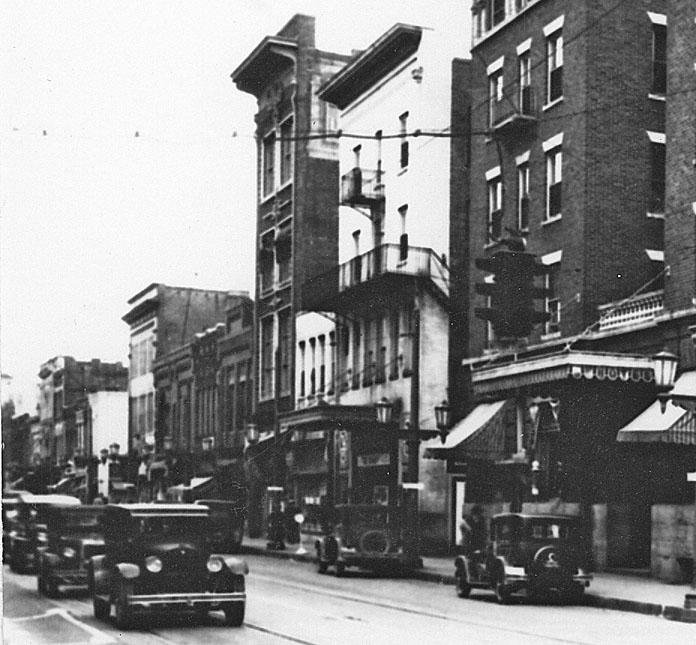 At some point mid-century, the details from the front - cornice, ornament, etc. were removed.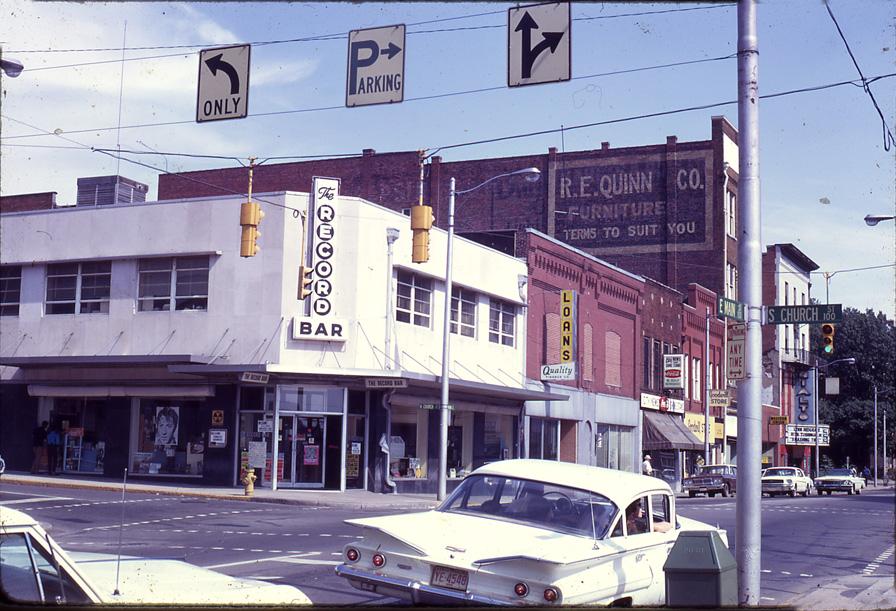 A partial view of the building with the large "RE Quinn" advertisement painted on the side.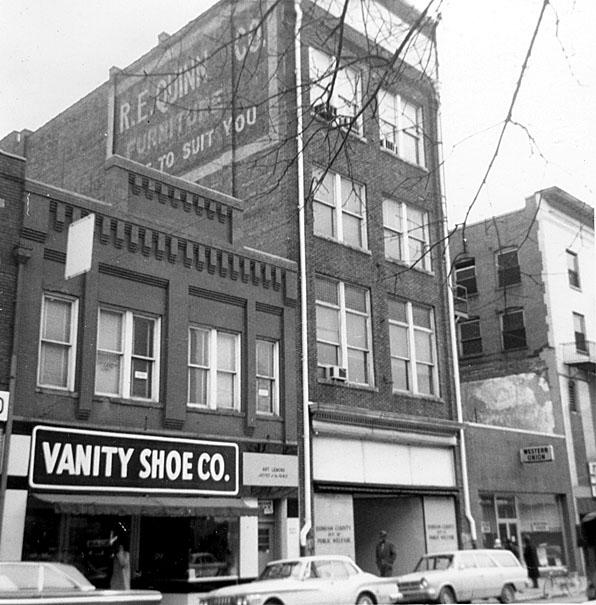 213 East Main St., 1960s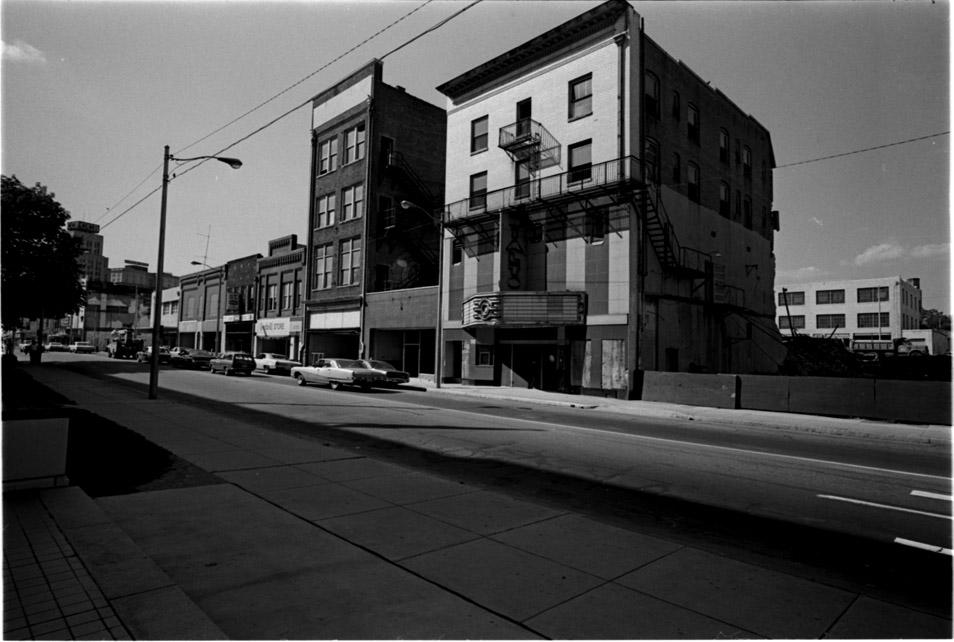 05.27.70
(Courtesy the Herald-Sun)

The Shevel Building was taken by the city and demolished using urban renewal funds, along with the remainder of the block. To some extent, this entire block fell victim to the pipe dreams of an Oklahoma developer named - Barket, and the anxiousness of a city to do whatever it could to a attract a developer who promised a 40 story building to be constructed in downtown Durham on the block between E. Main, Church, N. Roxboro, and E. Parrish Sts.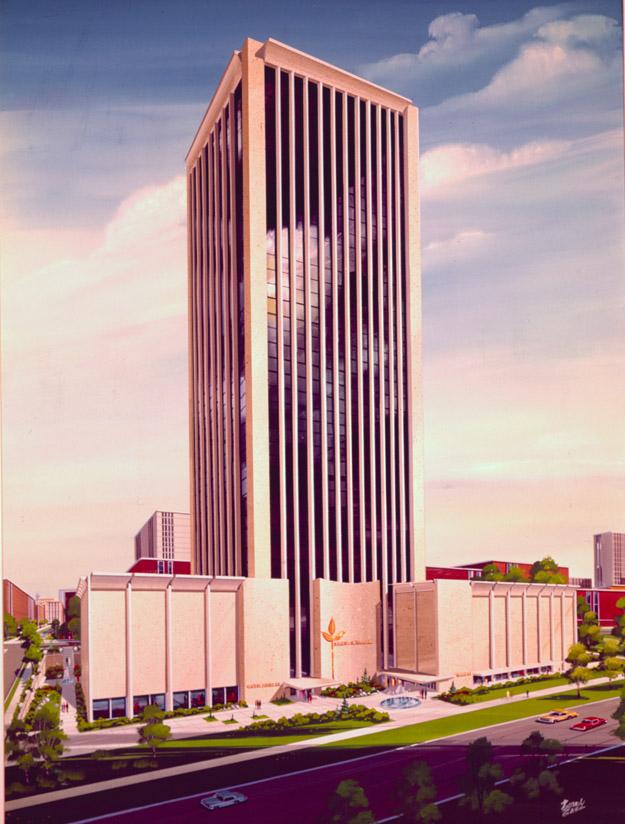 Barket's rendering of the 40 story building to sit at 200 East Main St., 07.16.68
(Courtesy The Herald-Sun)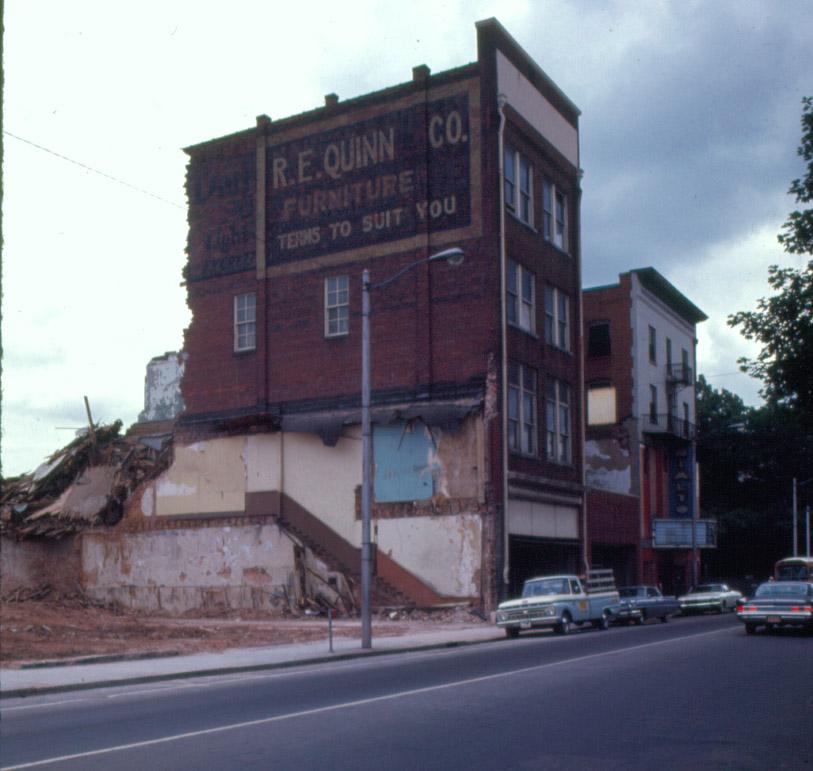 1968 (Courtesy Louise Hall Collection)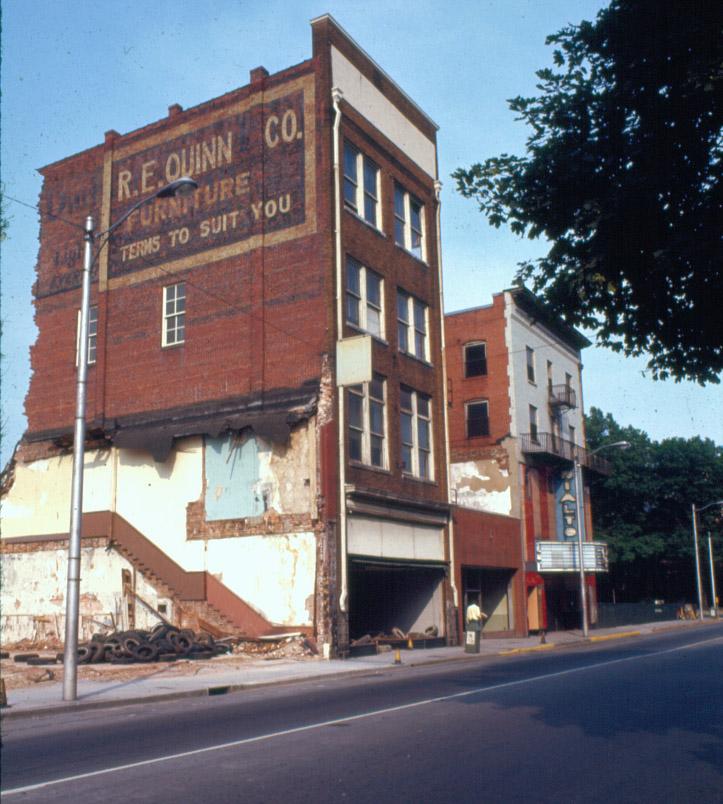 (Photo by George Pyne, courtesy Milo Pyne)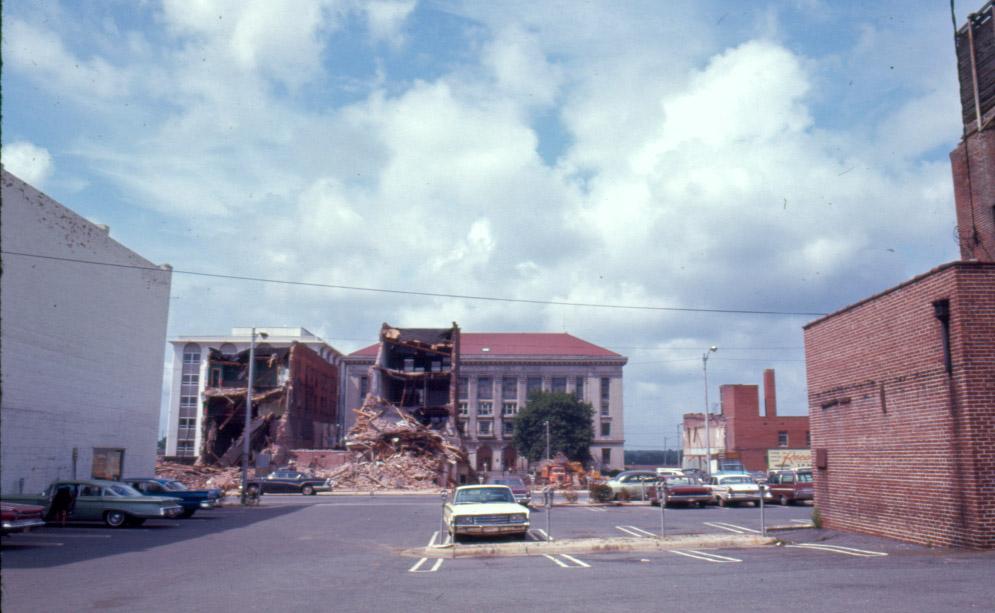 1968 (Courtesy Louise Hall Collection)

The on-again-off-again flirtation between the city and Mr. Barket persisted throughout the later half of the 1960s, until he finally pulled out, never to be heard from again.

In 1978, the city built a new courthouse on the block, which looms, Death-Star-like, over the street. It seems that they tried their best to emulate Barket's Folly, but could only afford the first ~5 stories.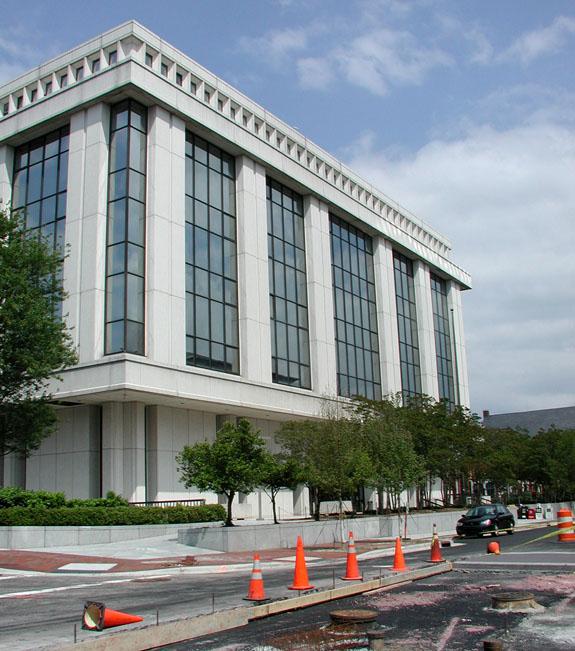 Looking northeast, 2007.