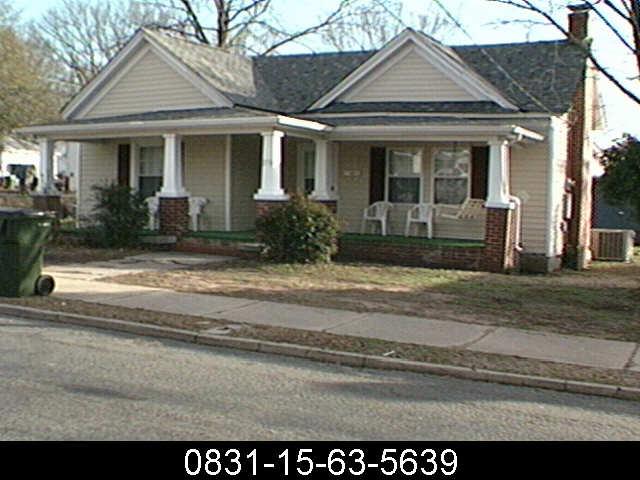 Below in italics is from the 2004 NRHP East Durham documents - not verified for accuracy by this author.
Myrtice Driver House. 1-story gable-and-wing type house with a front cross-gable and a full Craftsman porch. Alterations include all-over vinyl siding and replacement sash windows. The porch posts may be Craftsman replacements for the original posts. 1930-1940 CDs: Myrtice Driver owner/occupant. 1937 SM.
NC Shed. Ca. 1980. Front-gabled shed with plywood siding.