35.973317989938, -78.904586528018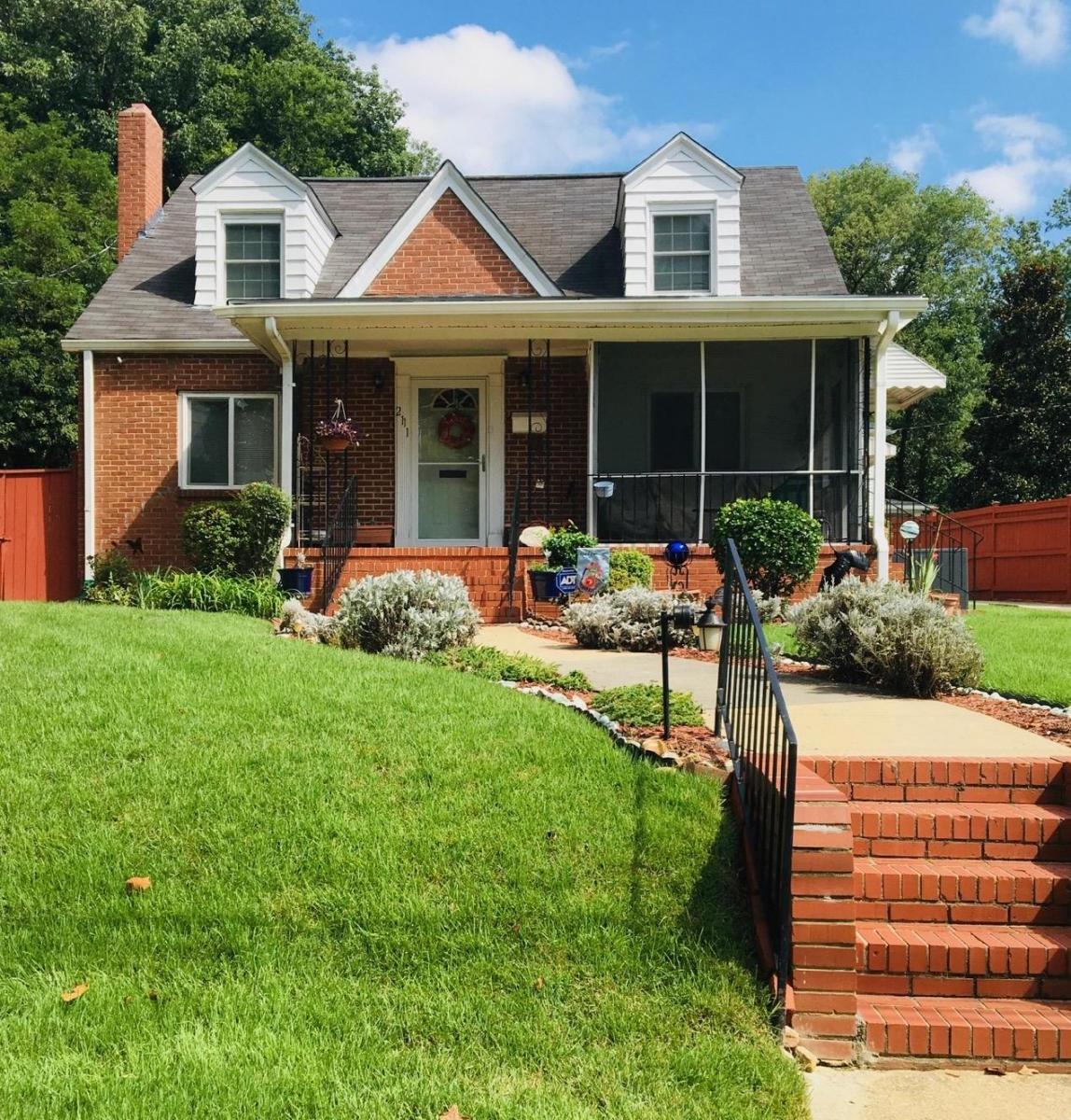 8.17.2020, Photo by Beverly Evans
The one-and-a-half-story, side-gabled Period Cottage is three bays wide and triple-pile with a projecting front-gabled entrance bay, centered on the façade and flanked by gabled dormers. The house has a brick veneer, flush eaves, vinyl windows, and vinyl siding on the dormers. The replacement front door retains a classical surround with fluted pilasters. It is sheltered by a shed-roofed porch that spans the right (southwest) two bays of the façade, supported by decorative metal posts and enclosed with screens. Windows on the façade are paired replacement slider windows and the brick of the right bay of the façade, beneath the porch has been painted. An entrance on the right elevation is sheltered by an aluminum awning and there is a single window in the right gable. An exterior brick chimney on the left (northeast) elevation is flanked by windows and there are paired windows in the left gable. A wide, shed-roofed dormer extends across the rear elevation and an inset porch at the left rear (east) has been enclosed with vinyl. Behind the house are a prefabricated shed and carport. County tax records date the house to 1947 and the shed-roofed porch was in place by the 1950s. The earliest known occupants are Joseph A. Barnes, a student and entrepreneur who later becamse the first African American building inspector for Durham County, and his wife, Lou S. Barnes, a physical education teacher at Hillside High School, in 1950.  Later, she became the Program Director for the North Carolina Central University Student Union, retiring in 1997.  Ms. Barnes lived in the house for more than seven decades before passing at the age of 97 in 2019.
The couple had four children - three sons and one daughter, the latter still residing in the home.
The following pictures are from the Barnes Family Photo Album.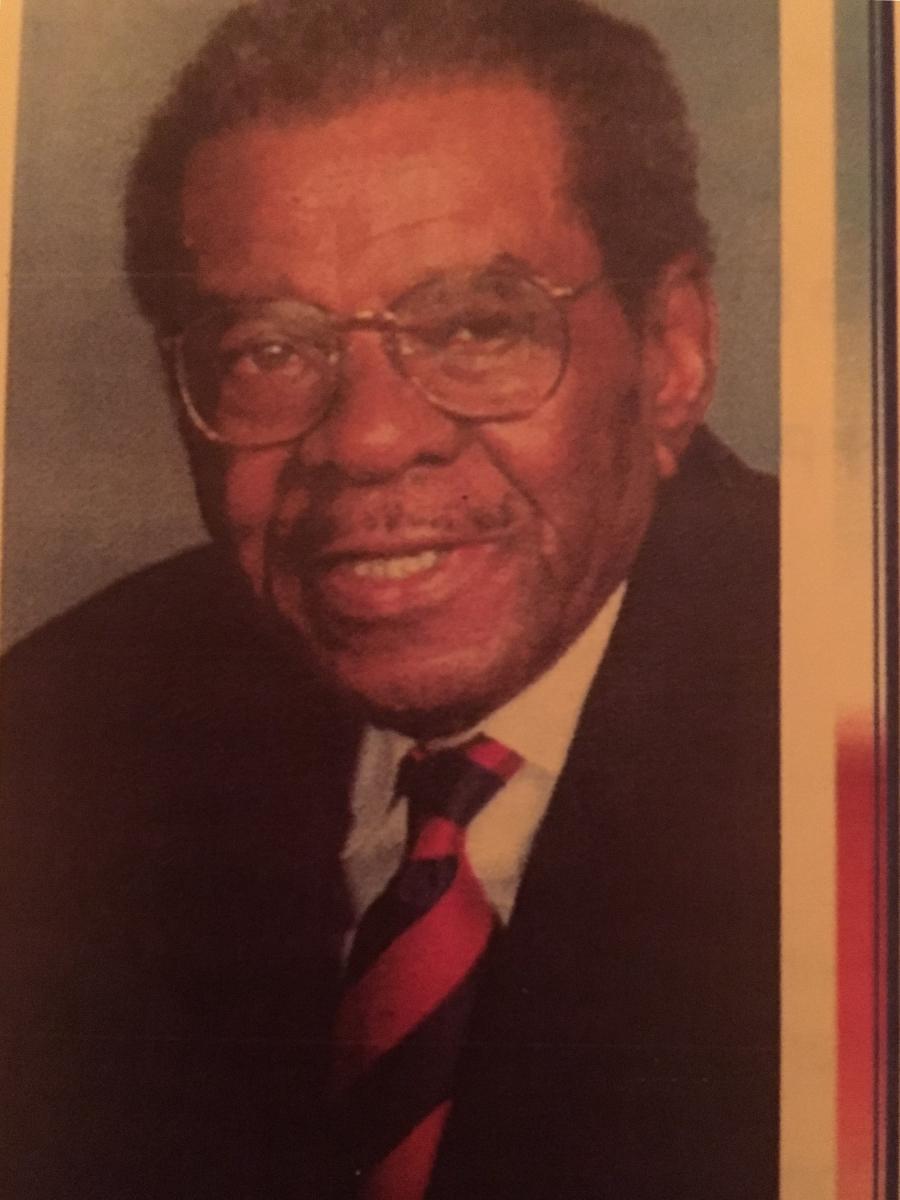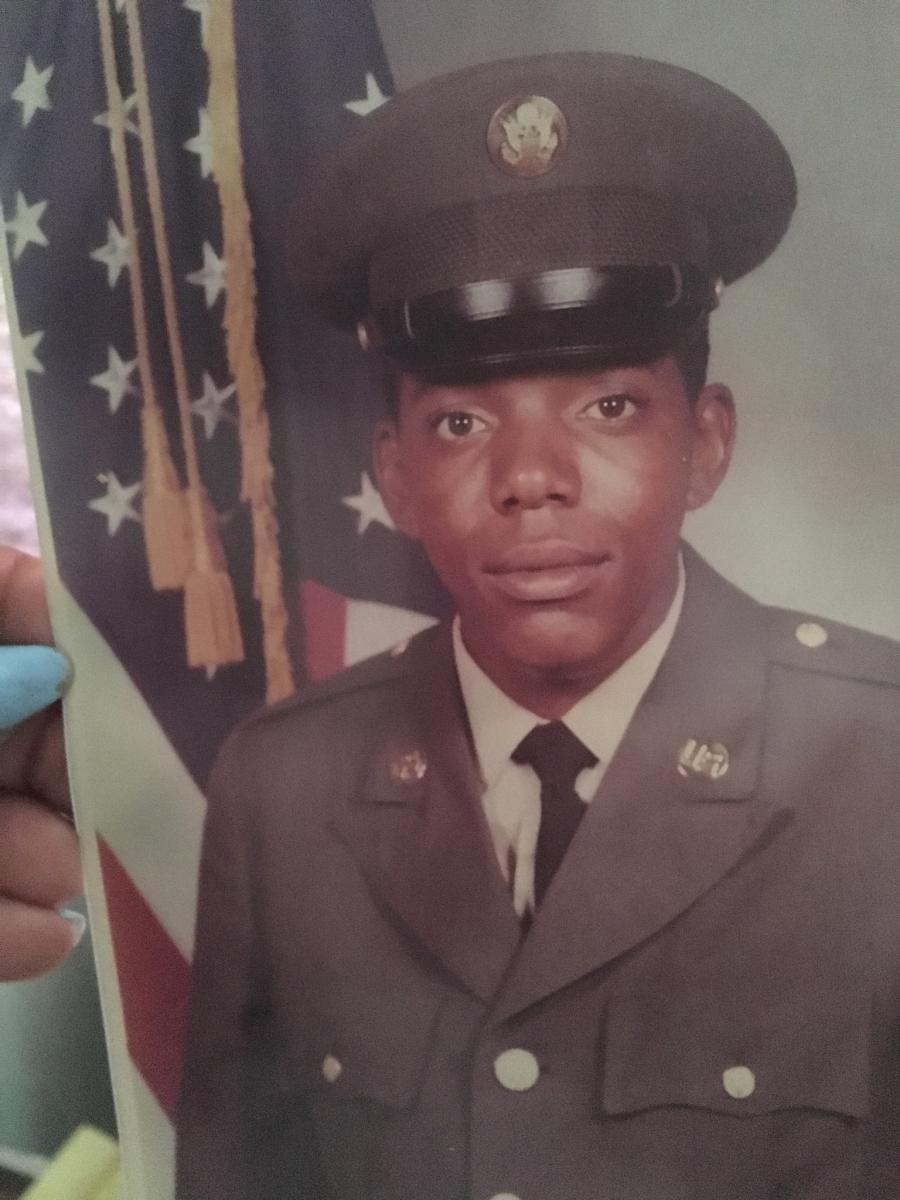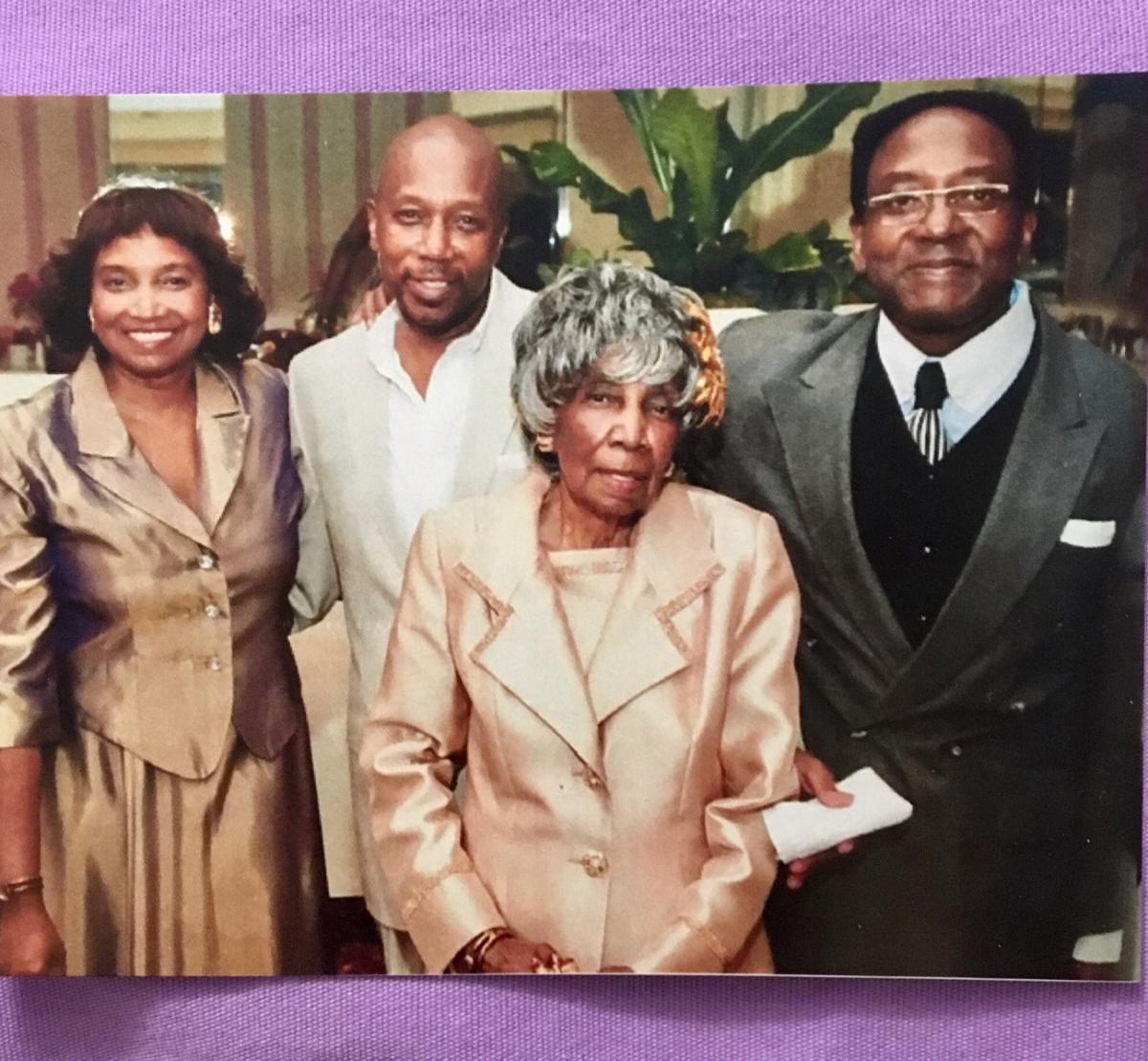 Joseph A. Barnes, Sr.                            Joseph A. Barnes, Jr.                     Beverly, Preston, Isham, and Lou Suitt Barnes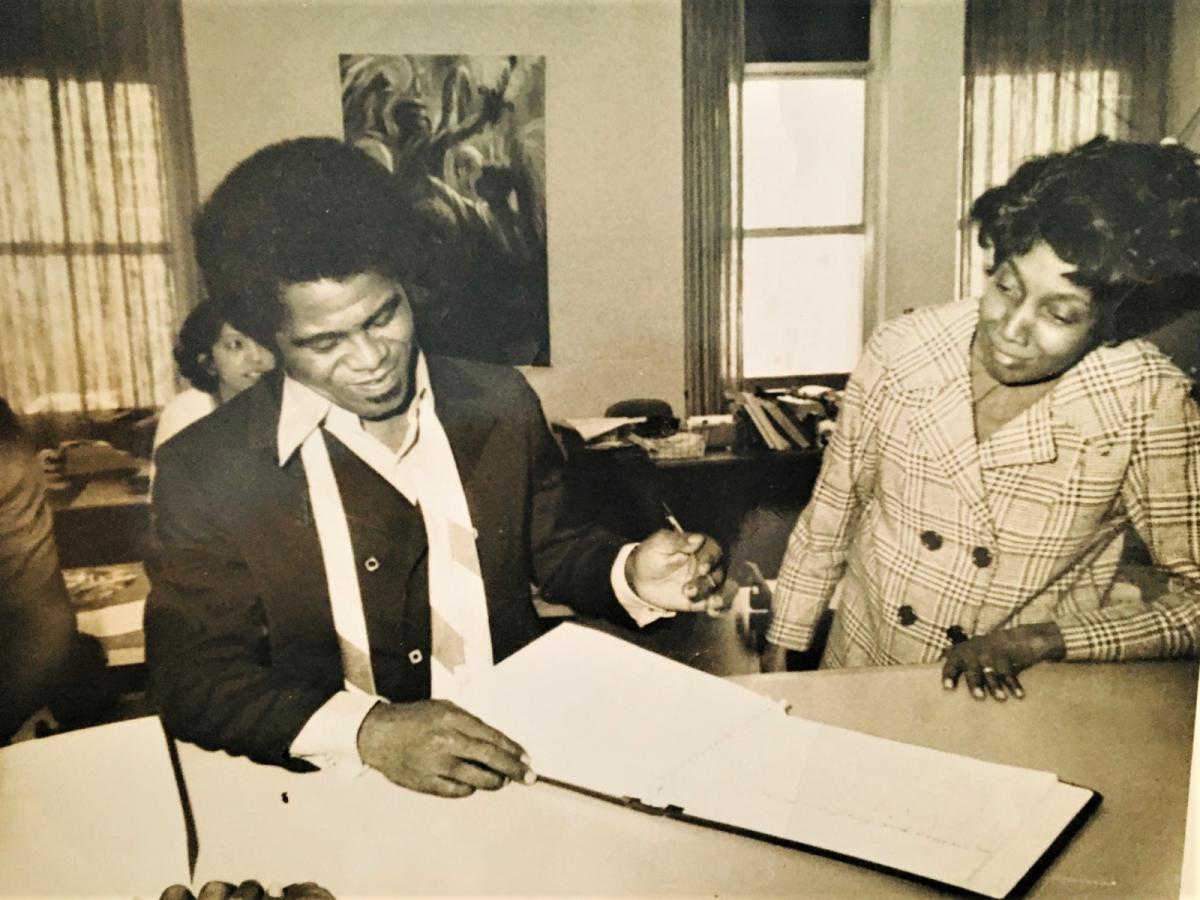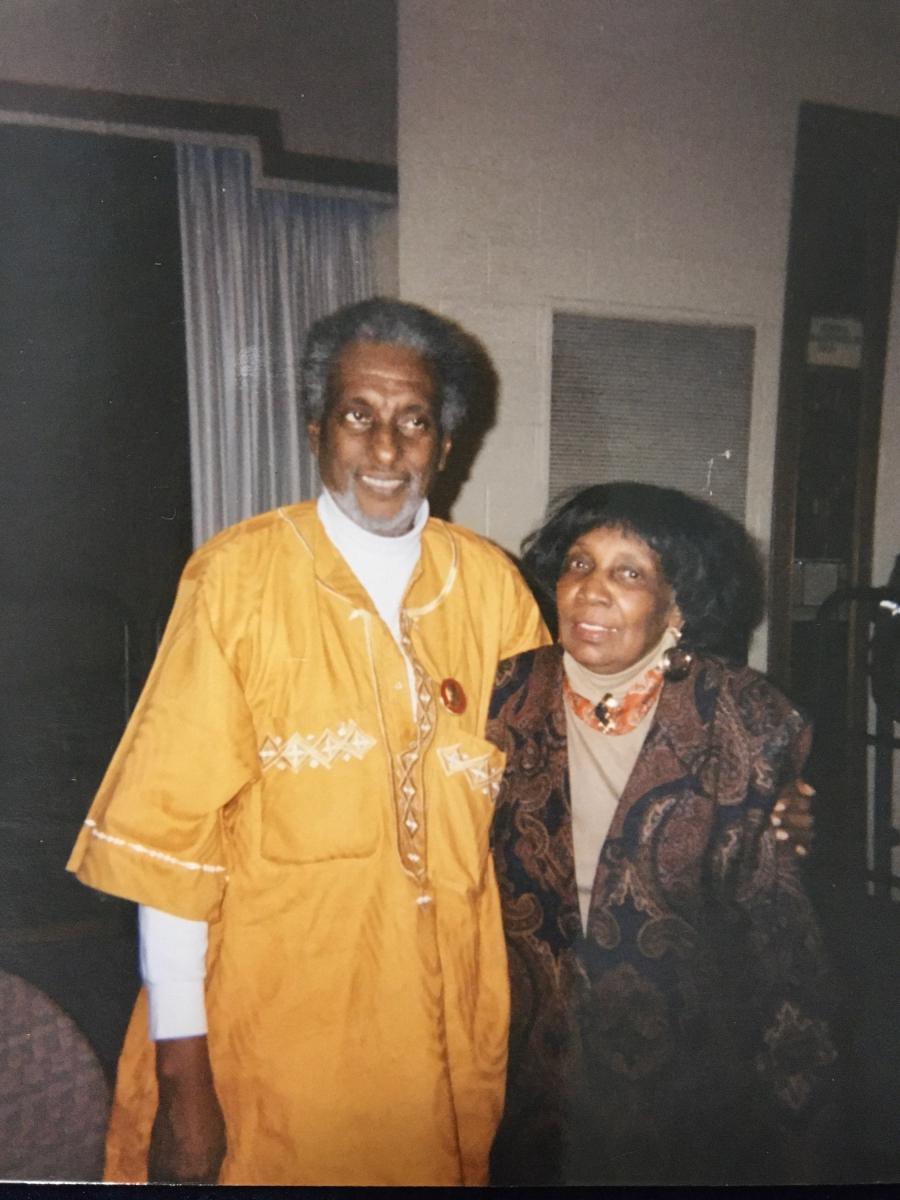 Lou S. Barnes with Soul Singer            Lou S. Barnes with Civil Rights Activist      
James Brown                                        Stokely Carmichael