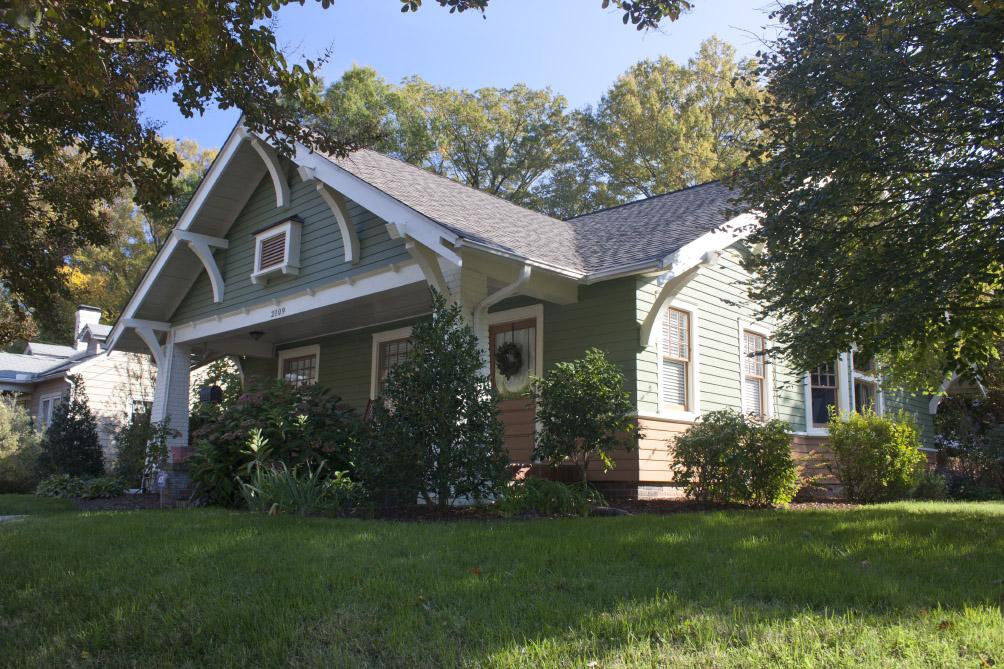 08.28.11
W. F. Mansfield House.
Stylish 1 1/2-story bungalow with a side gable roof with large front gable porch, very wide eaves, wide fascia board, exaggerated, Japanese- influenced brackets, 10-over-1 sash windows, and a side bay window. The front porch has bold battered brick posts, a projecting louvered vent, and bracketed lintel. Other features include a glazed and paneled front door, and asbestos wall shakes.
Bookkeeper W. F. Mansfield bought this lot in 1925 and had the house built immediately thereafter. 1925 CD: W. F. Mansfield occupant.