35.972992392094, -78.902236920115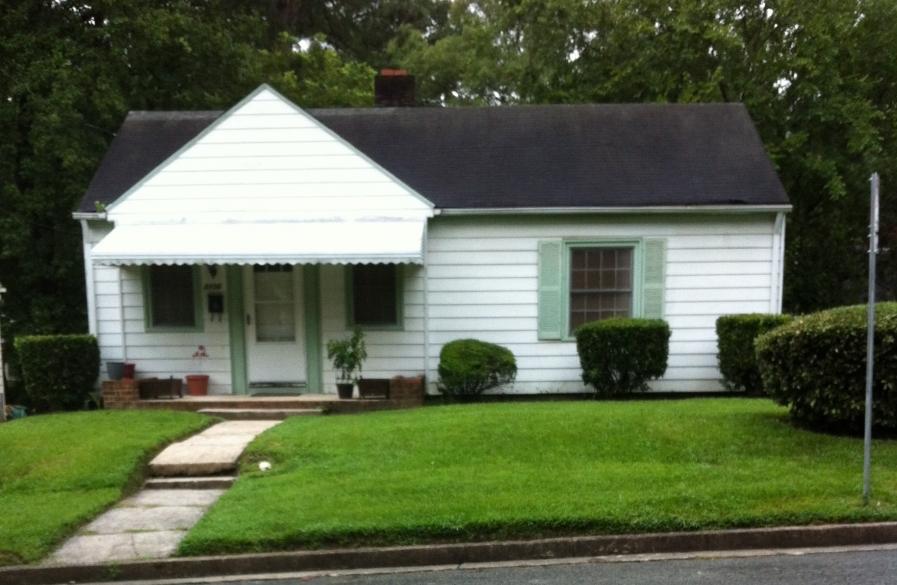 Photo by Melva Rigel, August 2020
This one-story, side-gabled, Minimal Traditional-style house is four bays wide and double-pile with aluminum siding, eight-over-eight wood-sash windows, and an interior brick chimney. The left three bays project slightly under a front-gabled roof and feature a three-light-over-four-panel door flanked by six-over-six wood-sash windows and accessed by an uncovered concrete terrace with brick planters on each side. A near-full-width, shed-roofed wing on the rear elevation has vinyl siding. County tax records date the house to 1946 and the earliest known occupants are Daniel L. George, owner of George Painting and Plastering, and his wife, Eliza George, in 1947.  They were the parents of three daughters.
Mr. George was well known in the city for his skilled exterior/interior work and affable personality.  According to the 1950 City Directory, his business was listed in the Yellow Pages as well as subsequent years until 1961. His masterful artistry was displayed in many commercial and residential buildings.  His skillset was in high demand by the affluent white establishment in the city.  His business employed five permanent employees and depending on the job schedule, additional temporary employees would be hired to meet the demand.  Every Saturday, he would take his youngest daughter to work with him.  She would help by mixing paint colors after he had put the correct blend in the paint container.  That was quality time; and best of all, he had his wife to put her name on the payroll roster and pay her a couple of dollars.  Unbeknownst to his daughter, he was teaching her about hard work and getting paid for doing an excellent job.  Quite often, Mr. George donated his services in the black community to assist neighbors and others to enhance and/or repair their properties..He was also known for his charitable work by providing presents, food, and treats, to black children in less fortunate situations at Christmas.  His legacy of helping others was passed on to his daughters and is continued to this day.  
Mrs. George was the accountant for her husband's business, which was in the office in the home, until he died in 1961.  She went back to school and became a nurse at Duke University Medical Center.  She coordinated and oversaw the social activities of her daughters as well.  Her focus was to ensure that they participated in appropriate programs and organizations to be strong, educated, independent and well-mannered young ladies.  One of their daughters was a two term Durham County Commissioner and a department head in city government.  The other two daughters were career professionals in education and human resource management.
Ownership of this property has remained in the George family for over 74 years.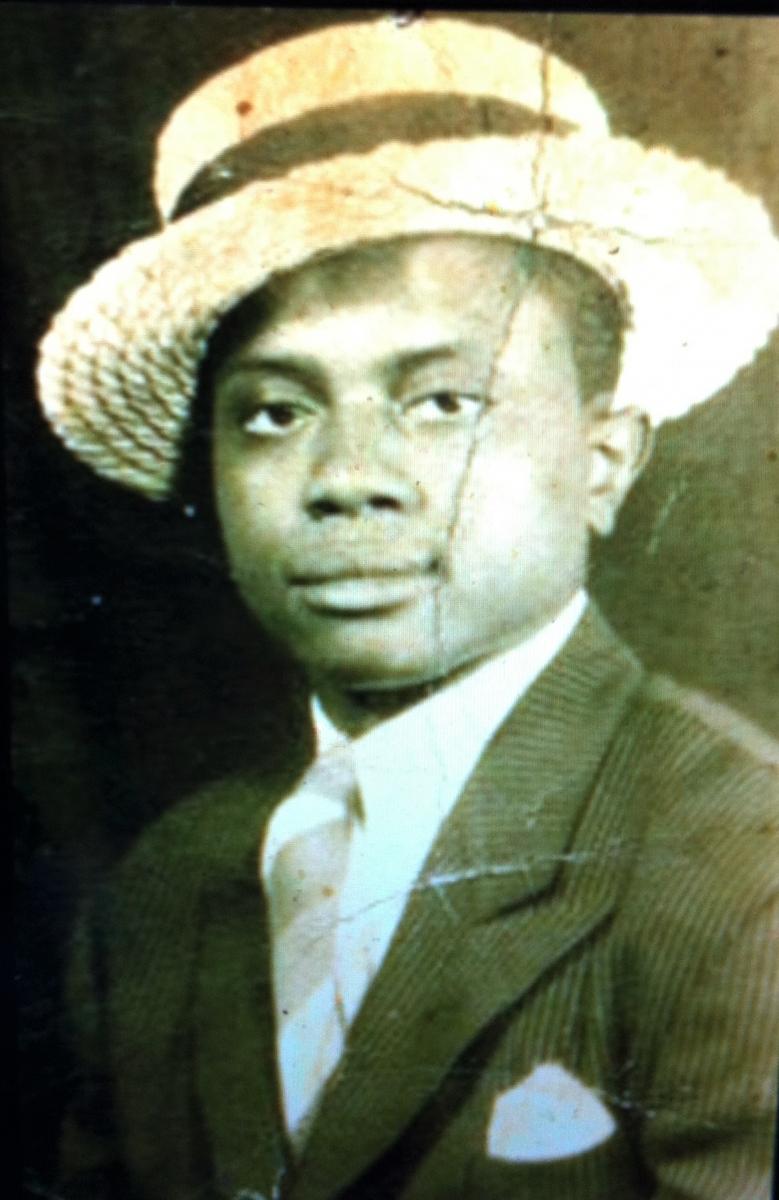 Daniel L. George, Family Photo Album, 1961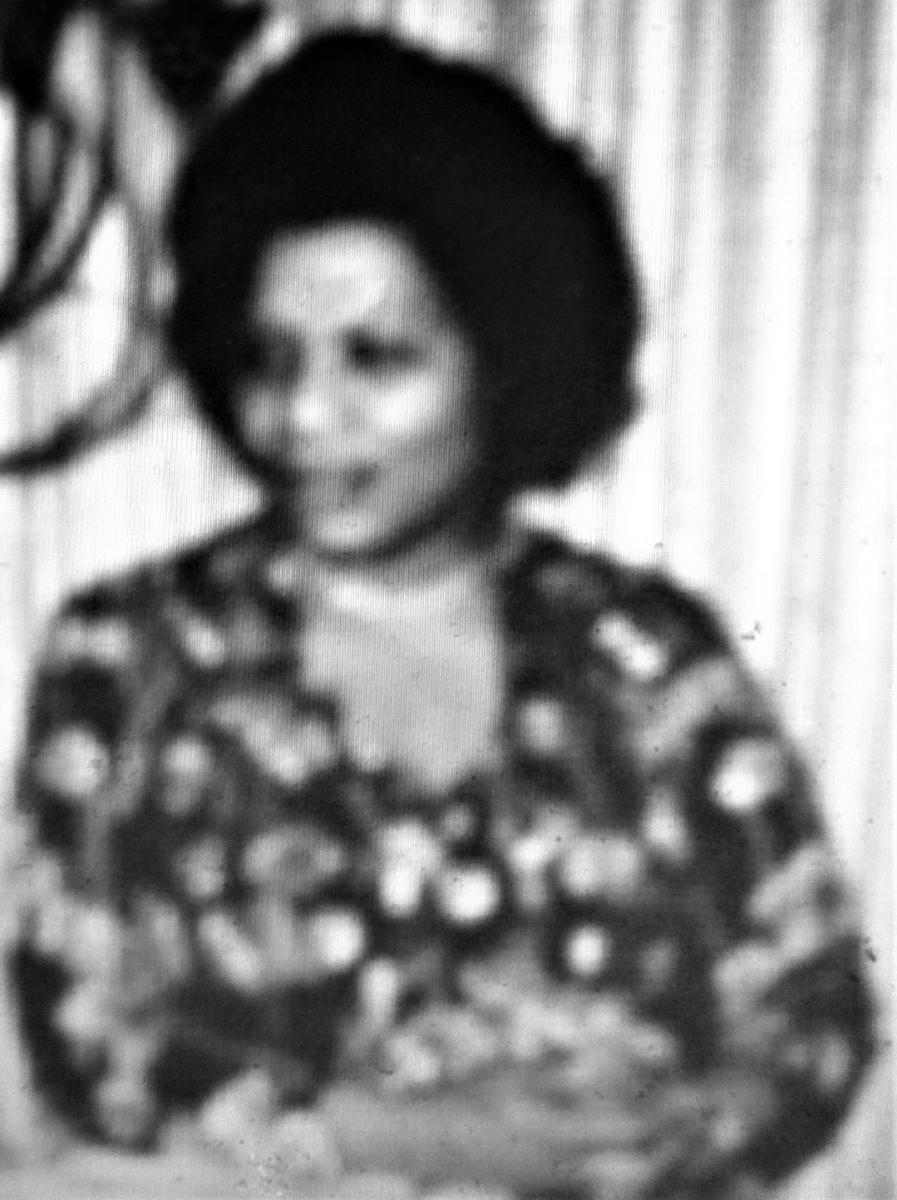 Eliza J. George, Family Photo Album, 1961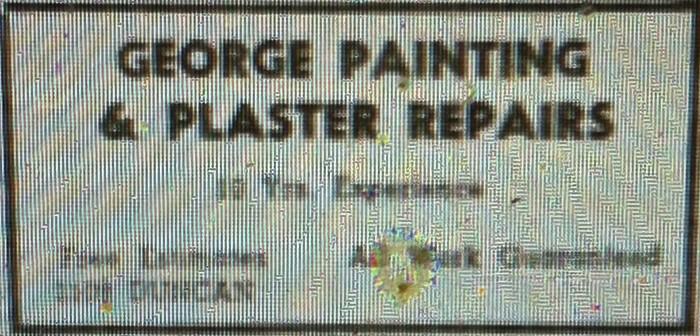 Durham City Directory, 1950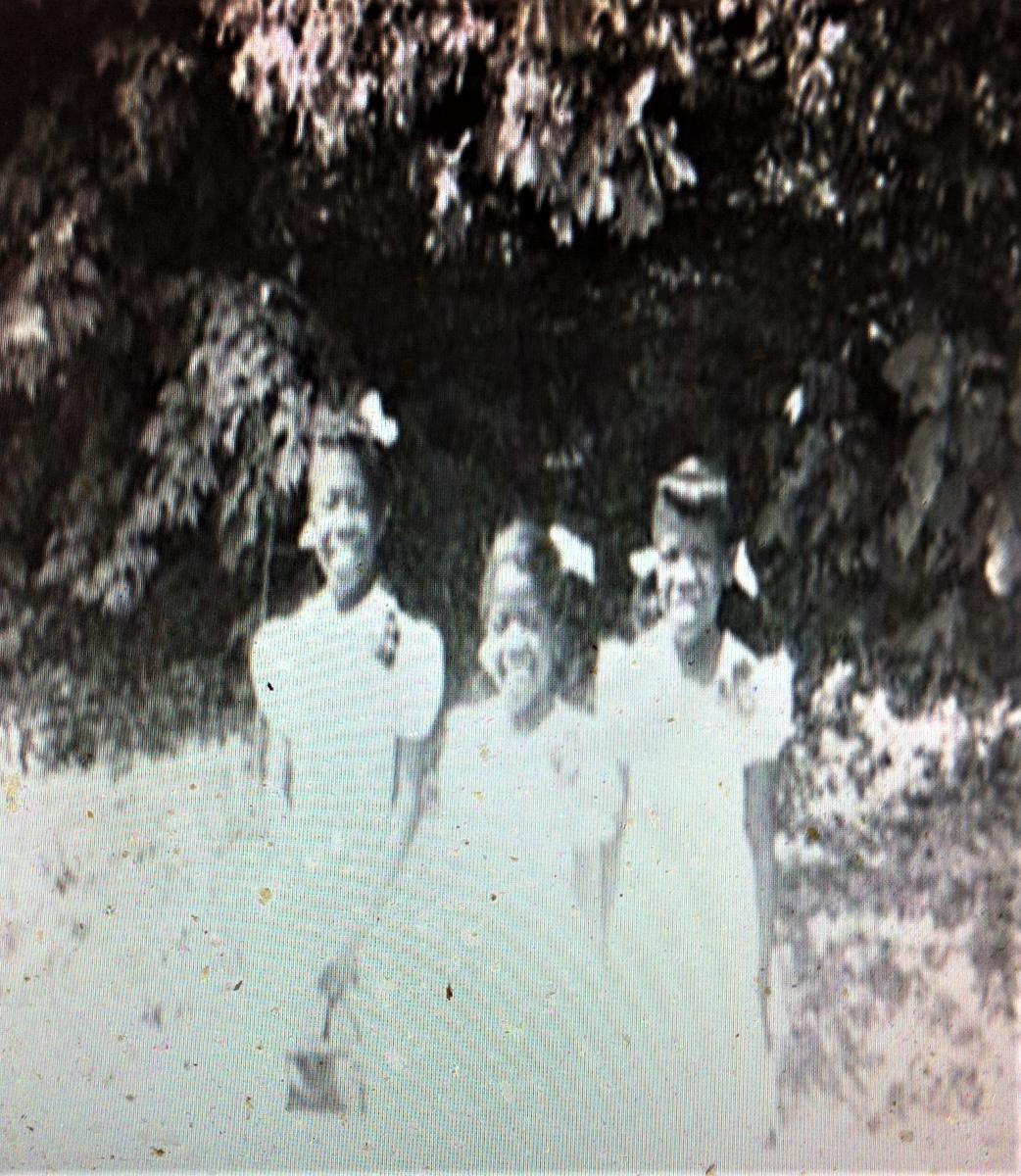 The George girls, circa 1954, from family photo album