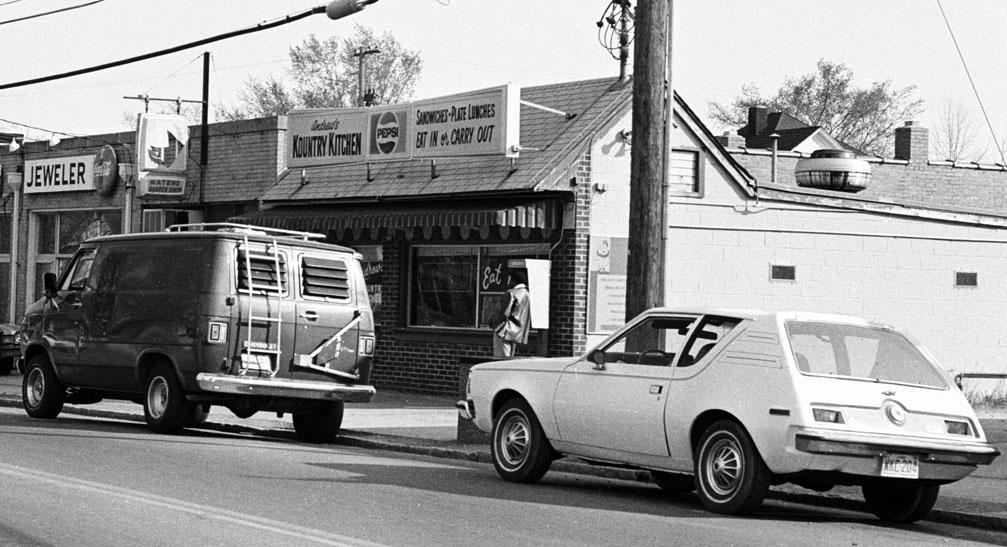 Andrews Grill, as it was originally called, opened around 1950. The Andrews family ran the Andrews Market, a grocery store, at 2104 and, later 2102 Angier Avenue. In the late 1940s, one of the sons built a small restaurant building mid-block at 2108 Angier and opened the Andrews Grill. For reasons unknown, the restaurant became Smith's Grill during the mid 1950s, but then Andrews Kountry Kitchen in ~1960

I'm going to reprint this article, by David Newton, from the Durham News, 09.22.07, which gives some nice historical context and sense of vibrancy as recently as 2007.


The searing summer heat has killed the lunch trade at Andrew's Kountry Kitchen. So for right now, Gary Andrews, 77, cook, waiter and owner, is waiting out the heat by serving breakfast only. But the banter is still alive and well.

"If I was to pay you, how much would I owe you?" asks Bobby Elliott, 71, a tire salesman who has countered stomach problems with a grilled cheese sandwich and iced tea.

"How much you got?" shoots back the genial Andrews.

"Not enough for putting up with you," replies Elliott, who hands over $2.30.

Home cooking has been served up from this 2108 Angier Ave. address in East Durham since the early 1950s.

Elliott has been a customer for the past four years due to the food and "the people, the crowd," he says. "It's like one old, big family. Don't make no difference who it is. Don't make any difference if it's a cop or a crook."

One of the cops is Durham County sheriff's Deputy M.O. Hill, who has dropped by about once a week since he became a deputy 11 years ago. Hill, 43, is a country boy whose family's past trips to town included a stop at this intersection of Driver Street and Angier Avenue.

"This is how East Durham used to be," Hill says, sitting beneath a wall plaque that declares Andrews an honorary Durham County sheriff.

The Kountry Kitchen is in a grated community -- an area where most storefronts are boarded up or protected with steel grating. Samuel & Sons Barbershop next door hangs discount clothing out front. Angier Avenue Baptist Church is across the street.

Forty years ago the intersection was a vibrant neighborhood business district for East Durham's working class. Two drugstores, several restaurants, a bank, a post office, several barbershops and a hardware store kept the area ginning.

"One reason I've survived is live and let live," says Andrews, the father of four grown children. At one stage, three down-and-out families used the restaurant as their living room. Thank them for the heavy Elvis selection on the jukebox.

"Everybody has a good time," Andrews says of the all-in-the-family atmosphere. "It's a mixture of different races. It's more like a family. Everybody gets along."

The six dark four-person, plastic-covered booths are taped against the cracks of age. Three two-chair tables line a wall. Yellow, flaking newspapers are behind glass: General Julian S. Carr's death in 1924; final plans for the "New Duke University," 1927; the deaths of Kennedy, Nixon, Ford and Reagan.

The Andrews name has been on the strip since the '30s, when his uncle Ralph ran Andrews Grocery. After World War II, the uncle's three sons operated the grocer until the early '50s, when they split up. One brother, Walter, built the current concrete block building and opened a restaurant.

As a kid Andrews was in and out of the grocery store and then worked at the restaurant. He kept his hand in at the restaurant during a 33-year career as a telephone repairman and installer. In 1970, he bought the building and in 1974 hired someone to run the restaurant during the day. He closed up at 9 p.m. and was back the next day at 6 a.m. to help set up before hustling off to the phone company.

In 1990, he retired from the phone company and donned an apron full-time. Several years ago he stopped the evening hours and is now open Tuesday through Saturday, 8 a.m. to 1:30 p.m.

Thank Hilda Williams for the fast service. "I've never seen somebody like it when it comes to cooking," he says of his employee of 20 years.

Andrews, now a bit creaky, knows the tradition can't go on forever. The city hasn't done much to keep the strip alive, he says. A case of eggs -- 30 dozen -- jumped from $20 last year to $42 this year. Dumpster service has climbed from $70 to $111 a month.

"I'll absorb some of it," he says.

He recites the litany of change without self-pity.

Last year, his wife went into a rest home, and he had to close for two months to deal with his back and gall bladder problems. But he has no intention of closing.

"Not that I can see, unless I fall out," he says.

"This gives me something to do ... . This gives me good entertainment."


It appears that Andrews passed away in July of 2008. Immediately thereafter, it seems that new management began running the restaurant, but it appears to be closed now. There is a sign in the window noting "Tootie's Grill Coming Soon," but it doesn't appear to be.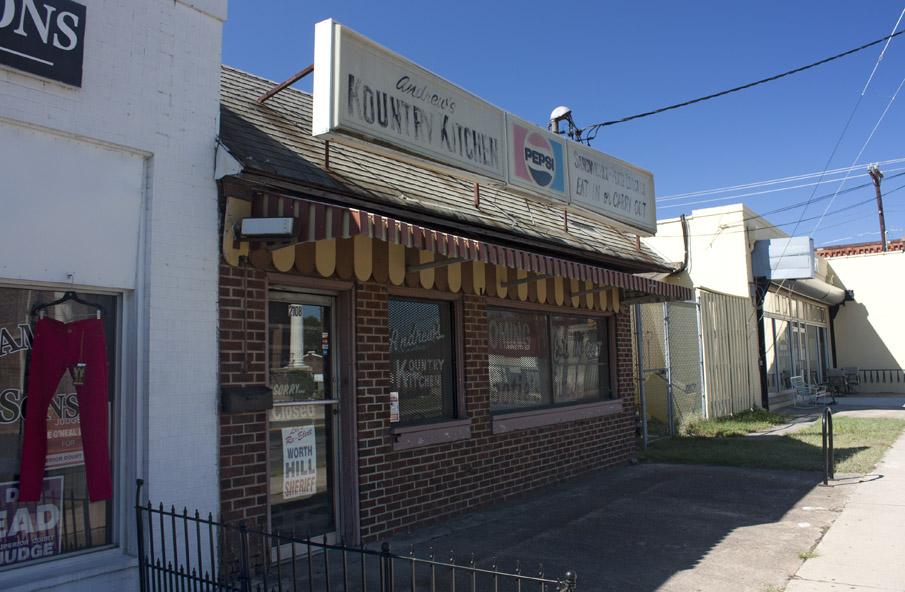 In 2021, this storefront reopened as Ideal's Sandwich & Grocery.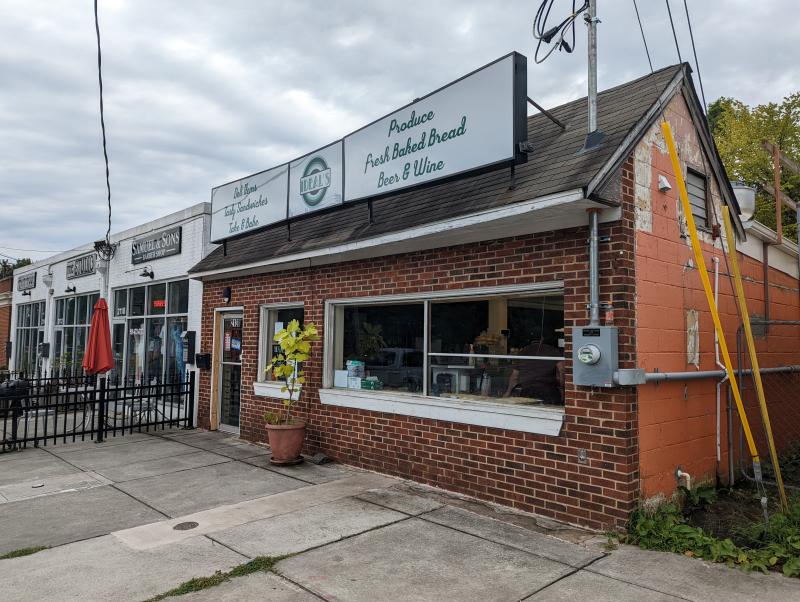 Find this spot on a Google Map.

35.981802,-78.877473