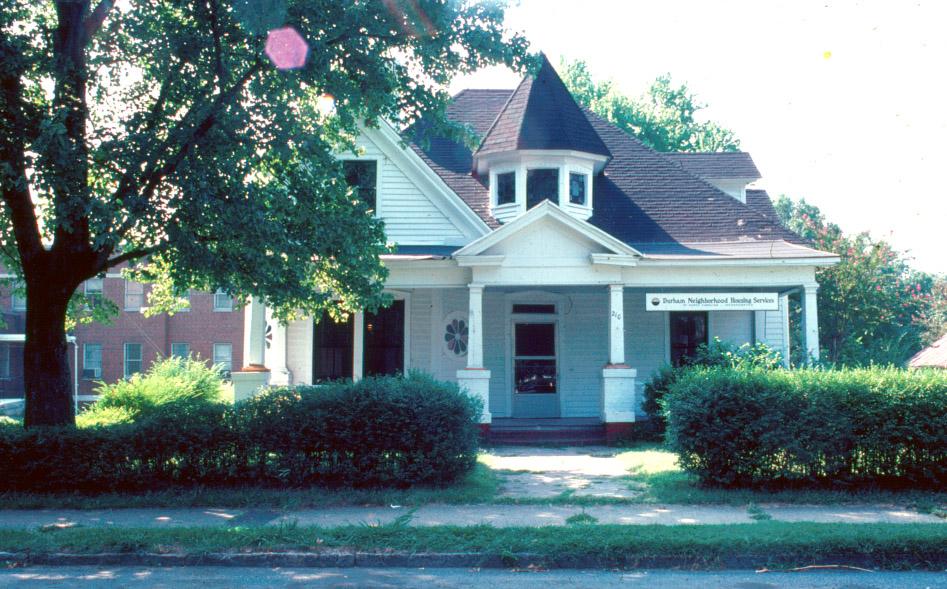 1981
(Below in italics is from the 1984 National Register listing; not verified for accuracy by this author.)
According to local tradition, Dr. George McCracken, who lived at 302 East Trinity Avenue (destroyed) had this one and one half story house constructed for his mother-in-law in the 1890s. The house has undergone few alterations. Fanciful features typical of its late Victorian period of construction include the polygonal front dormer and rondels with petals of colored glass in the clipped corner facade topped with dropped pendant brackets in the gabled wings. Weatherboard siding. For many years, beginning in the early twentieth century, the Mize family lived here. The house is owned by Calvary United Methodist Church and is leased to Durham Neighborhood Housing Services, which is currently restoring it as a demonstration project intended to serve as inspiration for area residents of older houses.
As the National Register listing notes, the Neighborhood Housing Services program in Old North Durham in the early 80s transformed this into their offices.
1981
It later reverted to church offices, but in 2011 was sold to a private owner.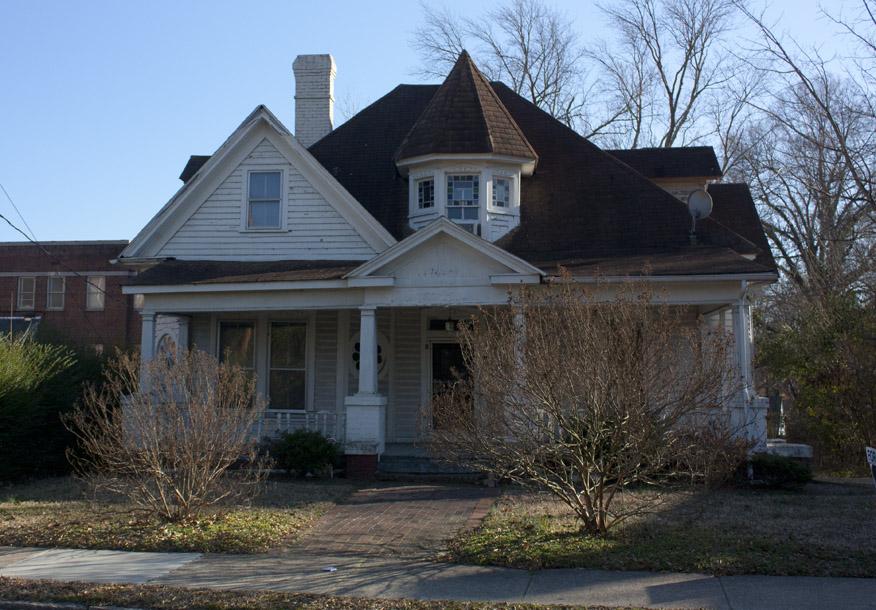 02.12.11