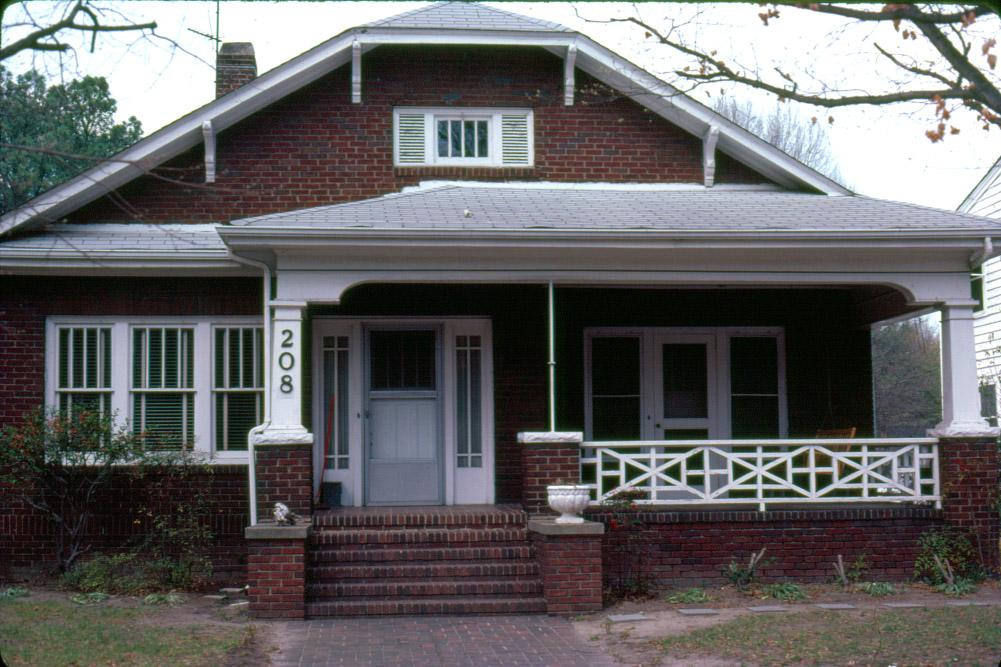 1981 (Old North Durham Architecture Slides, Durham County Library)
Asymmetrical well-built brick bungalow with front facing jerkin headed gable supported by brackets. One and one half story. Two small side gables, small attached porch with bungalow style piers and varying brick bonds in water table and over windows.
In 1931, Wyatt J. Womble lived in the house. Womble was a jeweler who worked at 117 E. Main St.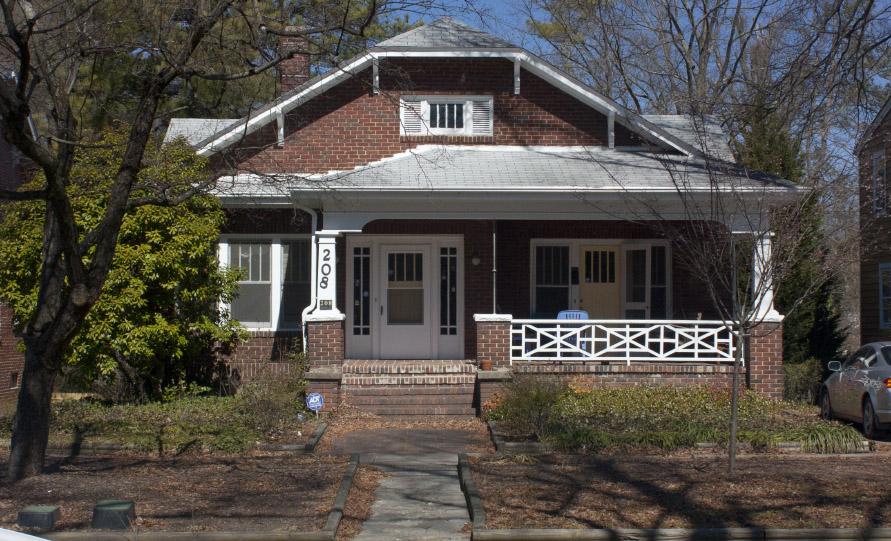 03.06.10