207 WATTS ST. - PIERCE HOUSE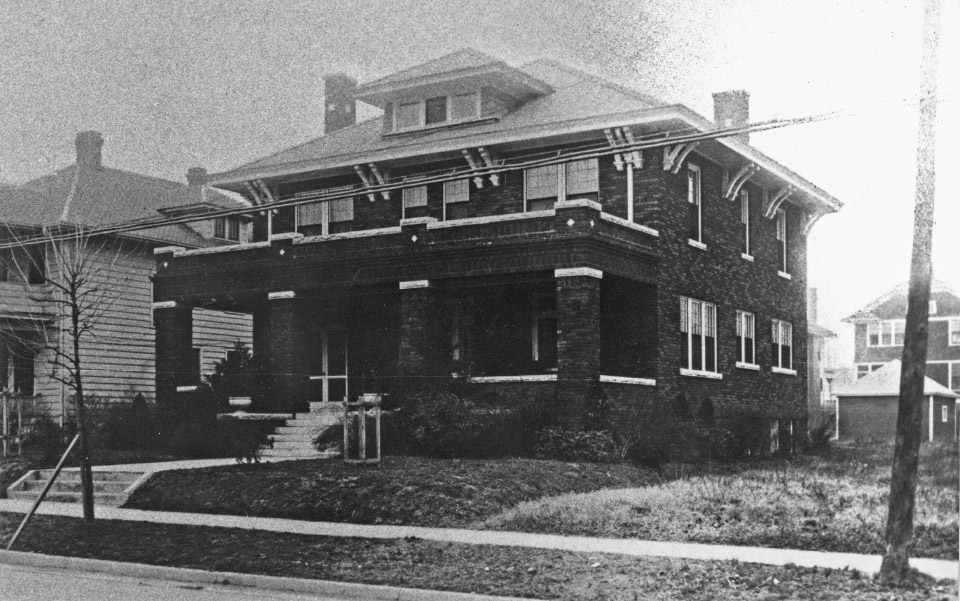 1930s.
T.H. Lawrence was the contractor who built this two-story brick Foursquare in 1925 for banker TB Pierce. Many details are similar to 310 Watts Street. A hipped roof carries a shingled dormer with multi-paned windows; other nine-over-one windows are paired or grouped in threes. Large paired triangular brackets decorate the wide eaves. A full-facade porch with deck is trimmed with granite; multi-paned sidelights, entry door and French doors detail the three bays. (From the 1986 National Register Nomination; not verified for accuracy.)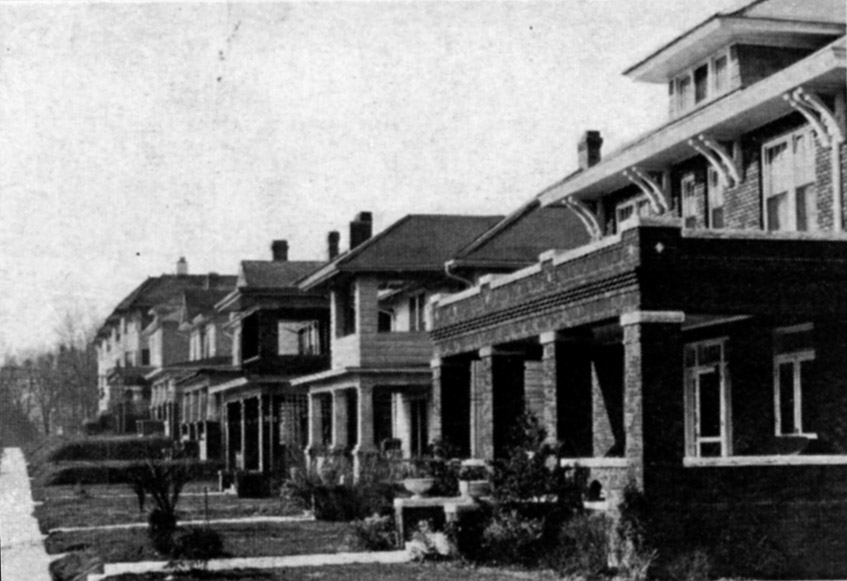 200 block of Watts St., west side, looking south - 1926. The Beverly Apartments are visible at the end of the block.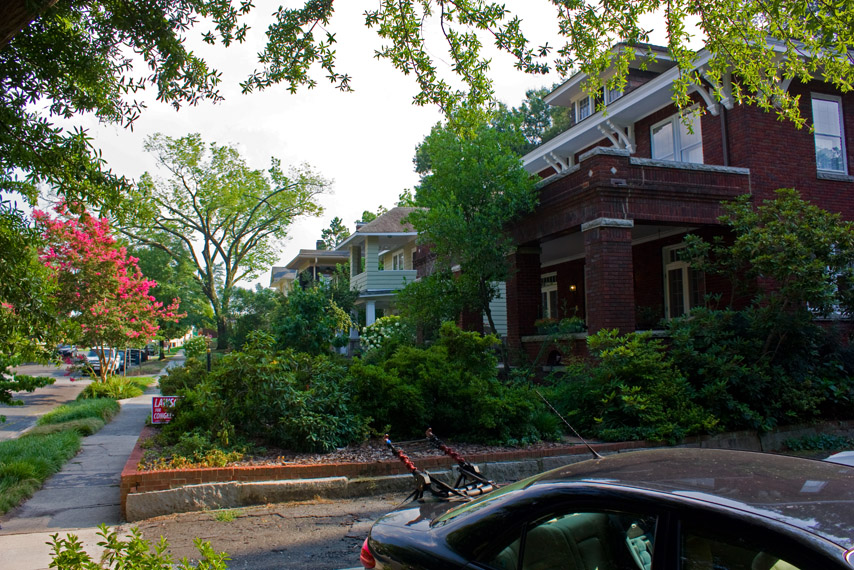 Same block, 07.26.10