Year demolished
2014-2017
04.17.14
The exact age of this house is hard to establish.  It appears to be one of several small homes shown on a 1933 plat of property belonging to Minnie Tate along Duane Street - a short track reaching south of East Pettigrew and the railroad, just west of the Ellis Road crossing.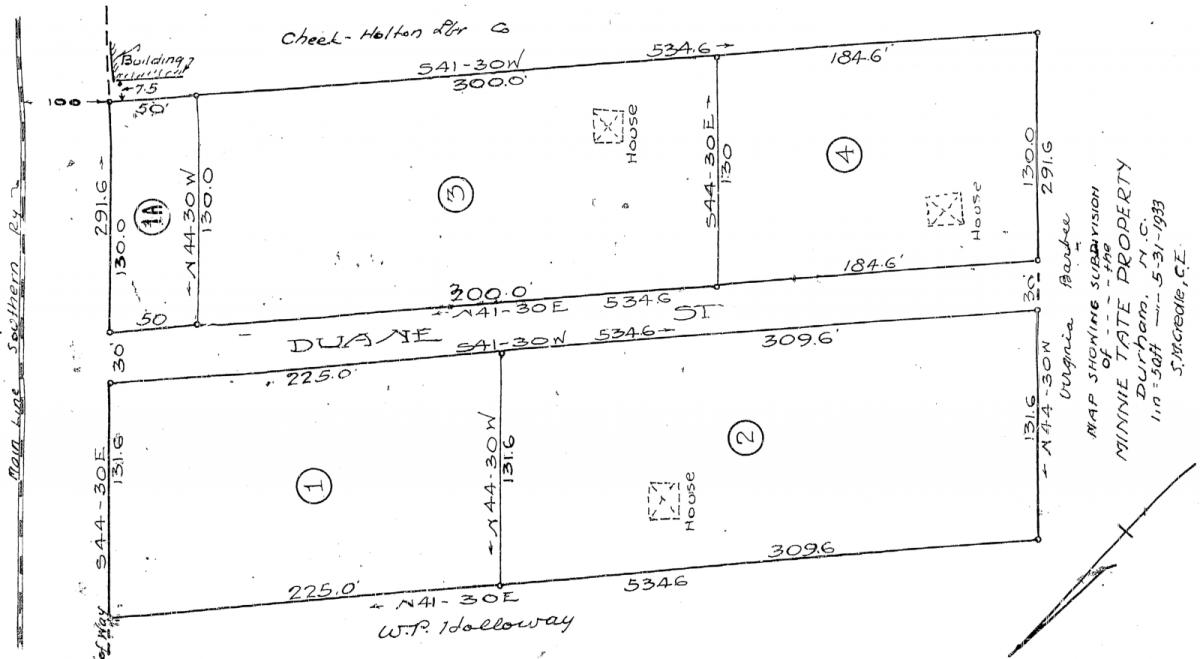 The small cottage at 205 Duane Street is likely the structure shown on lot 3 near the top (source: Durham County Register of Deeds, Plat Book 10, page 15).
Members of the Tate family are still listed as owners on Duane Street in city directories from the early 1960s.
The house had collapsed by the end of summer 2017.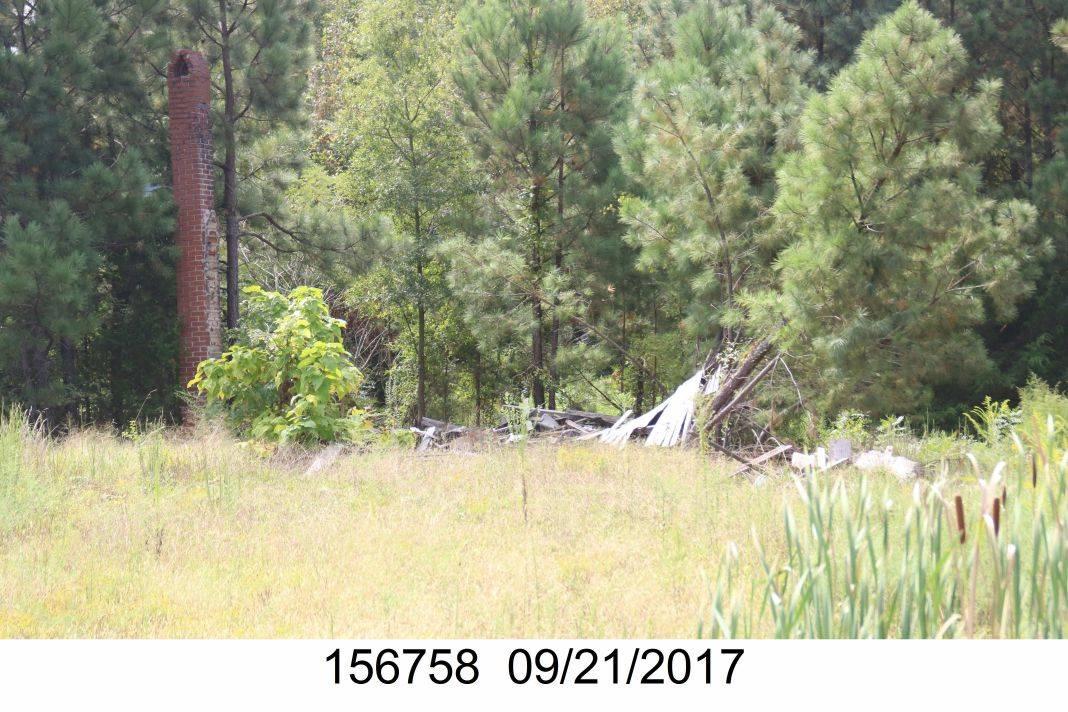 (source: Durham County Tax Administration)