In tours
This building does not appear in any tours yet.
Last updated
Tue, 08/20/2013 - 10:32pm by gary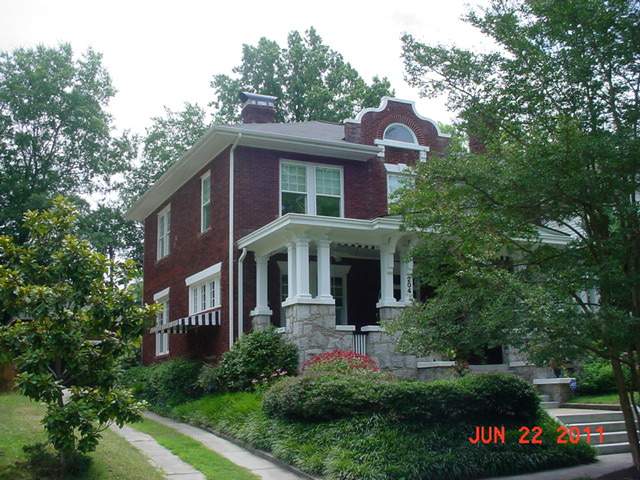 06.22.11 (DC tax office)
Reputedly the seeond house of W.H. McAllister, built in 1925.    Brick Foursquare fronted by a Mission style curvilinear parapet centered on hip roof.  Stone lintels top the nine-over-one paired windows with keystones on the first-story. A full-facade porch contains classically detailed box posts on stone·piers and paired curved brackets in the eaves.