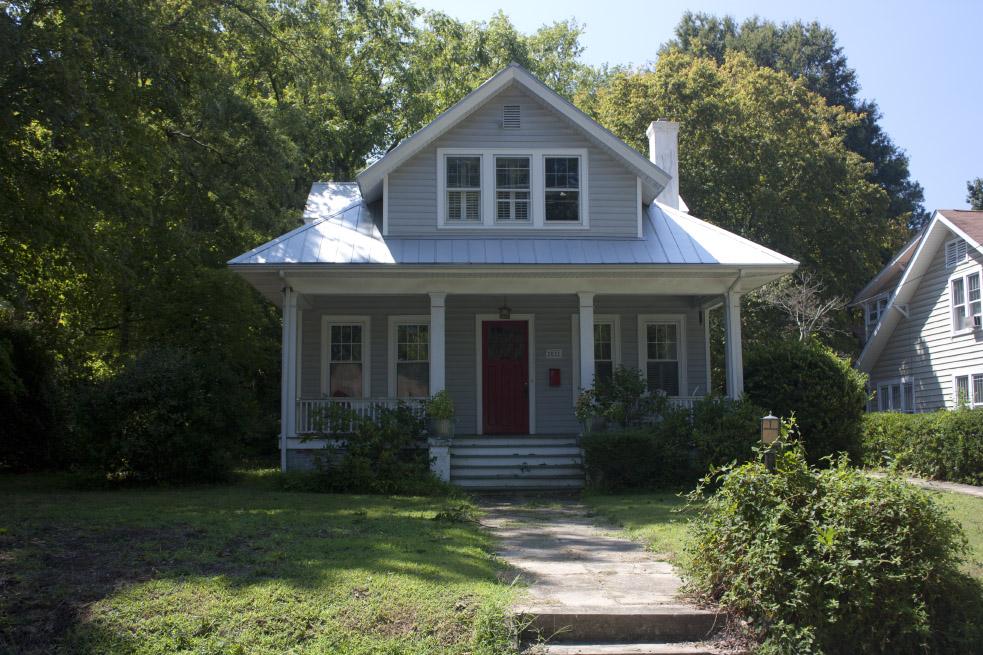 08.28.11
J. J. Thaxton House. Thaxton was a deputy sheriff.
Transitional late Victorian-Craftsman style 1 1/2 story cottage with hip roof, front and side gabled dormers, an engaged front porch with classical boxed posts and a plain railing, and a side bay window. House has interior end chimney and 6-over-1 sash.
1925 city directory: J. J. Thaxton and W. J. Lunsford occupants.