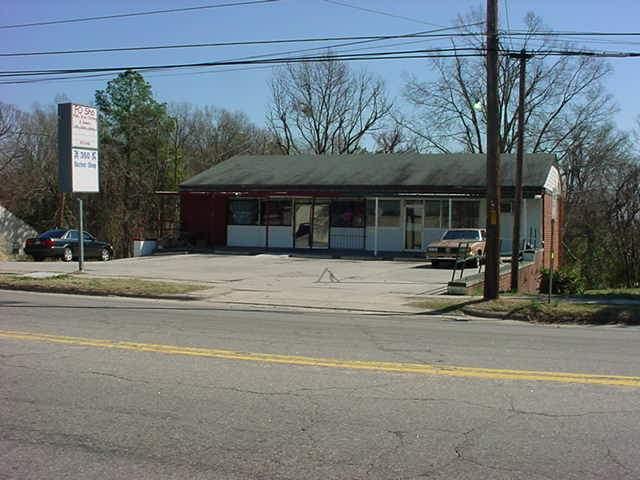 (Below in italics is from the 2003 Lakewood Park National Register listing; not verified for accuracy by this author.) 
Commercial Building. One-story brick veneer commercial building with a flat roof and a raised basement. A metal shed porch shelters the two glass storefronts. Current occupants are Lakewood Laundry and Rocks Pawn Bail Bonds. 
From the 1930's through the 1960s there are apartments listed at this address, a duplex (for awhile split into a 4-plex) in city directories. Unsure if the old dwelling was repurposed under that veneer or if the apartment building was razed to make room for this commercial structure.  The apartment building on old Sanborns appears to be of similar shape and size but it seems unlikely.