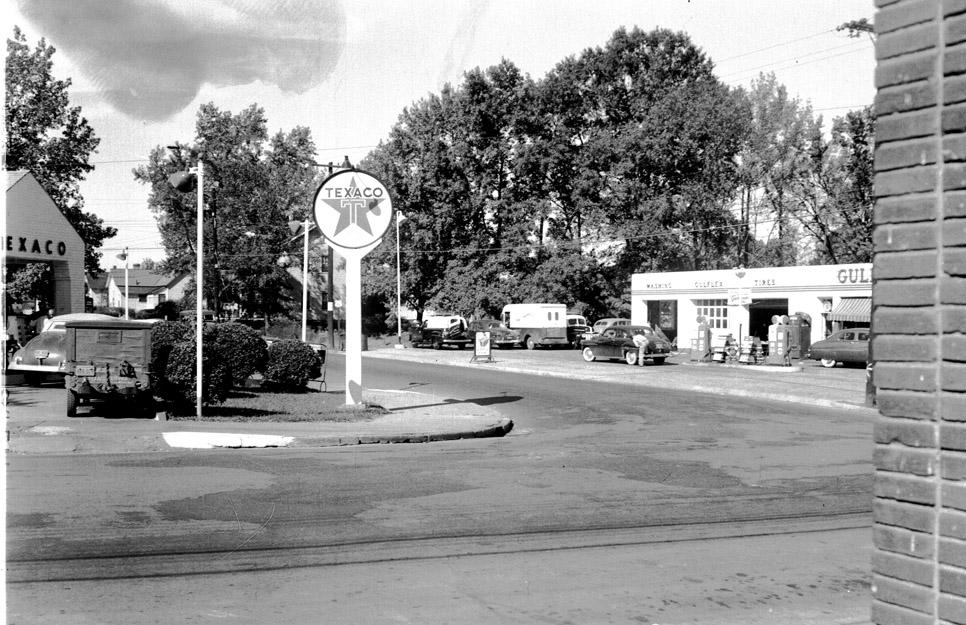 Looking northwest from W. Markham and Ninth, ~1950
(Courtesy Barry Norman)

The West Gulf Sales and Service Station was built in the late 1940s on what had previously been vacant land.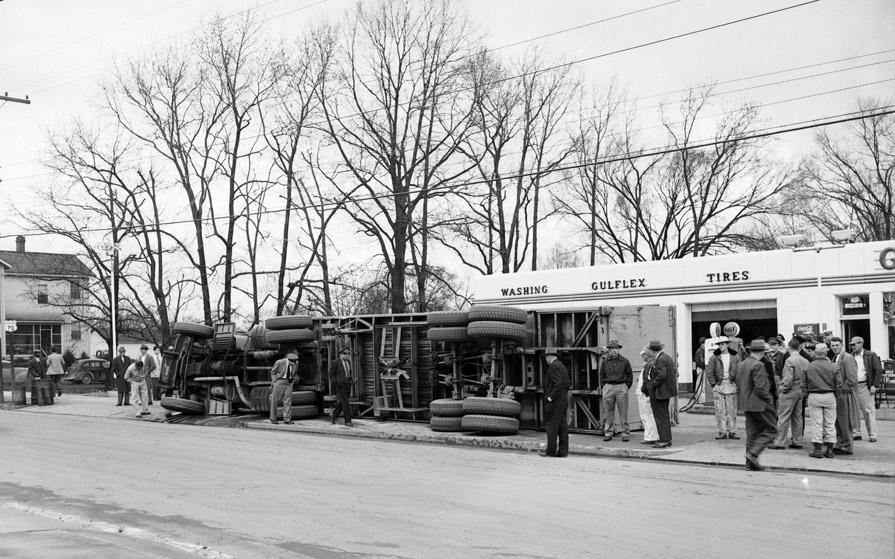 Looking northwest from Hillsborough Road near Ninth, 02.20.51.
(Courtesy Herald-Sun)

I'm not sure when the service station shut down. It was converted to a photography studio at some point. Since , it has housed the restaurant Vin Rouge.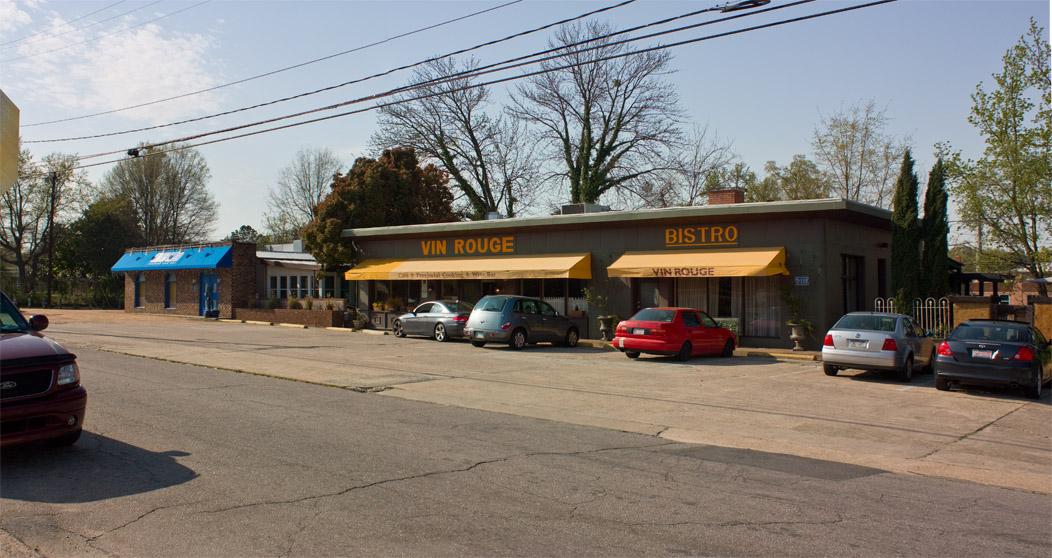 Vin Rouge, looking northwest from Hillsborough Road, 04.05.09.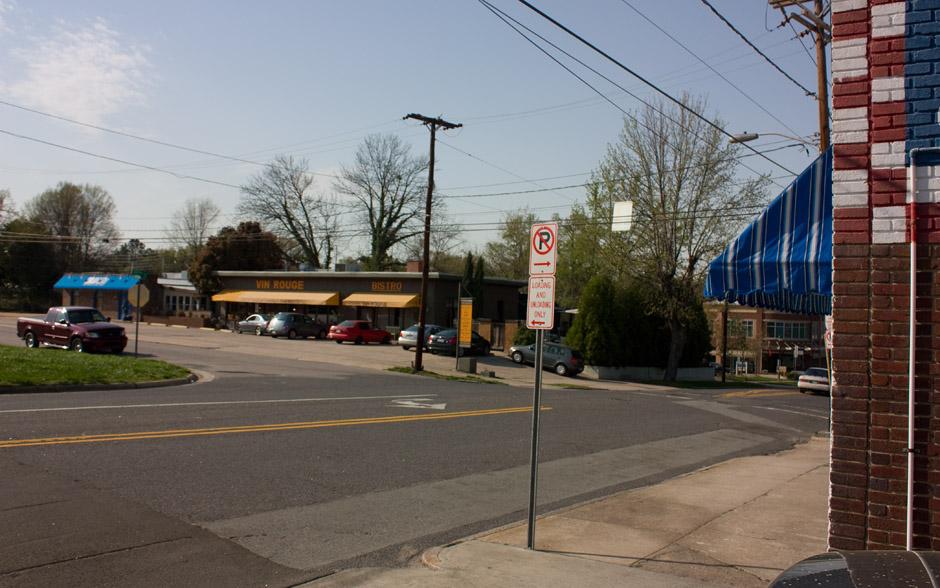 Looking northwest from near West Markham and Ninth, 04.05.09.
On a site plan filed in 2008 by Ninth Street North developer Glenn Dickson, 2000-2010 Hillsborough was noted at "Future Phase" - occurring, presumably, sometime after long-delayed Phase II of the Ninth St. North development.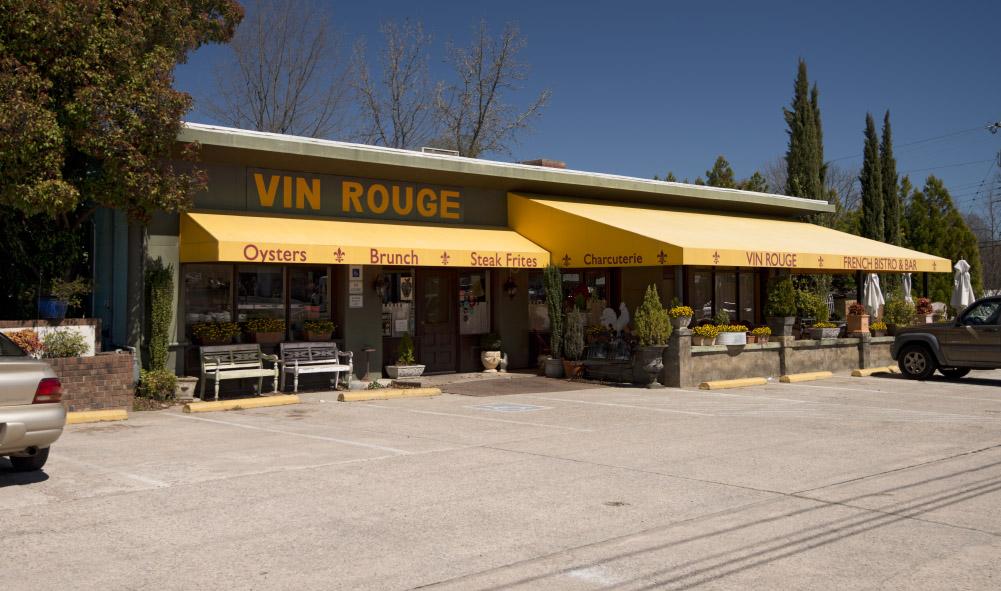 03.31.14 (G. Kueber)