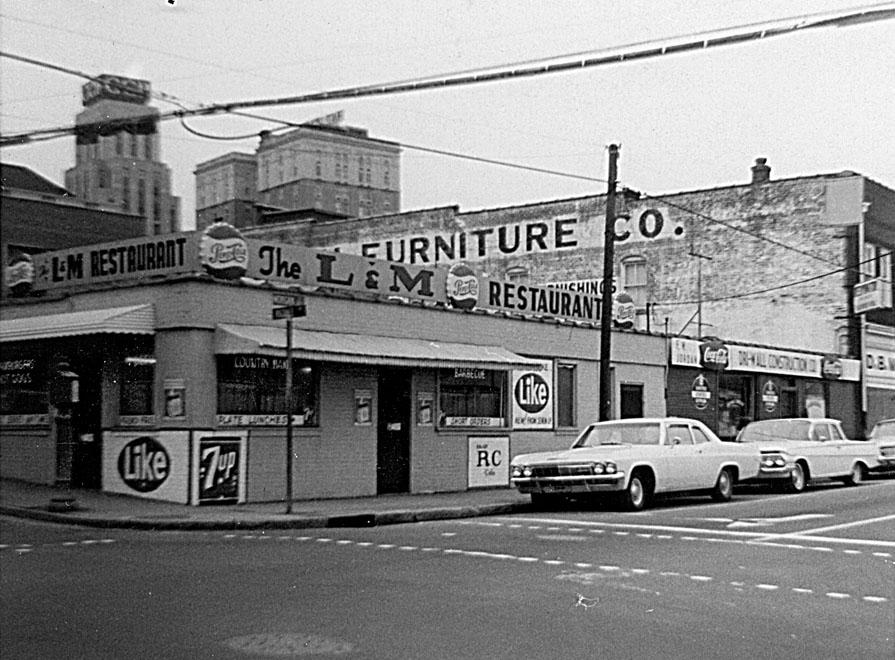 Several attractive storefronts lined the south side of Morgan St. between Holland St. on the west side and Rigsbee Ave. on the east. The Piedmont Furniture Co. was located on the southeast corner of Holland and Morgan (at 219-223 Morgan St.)

The businesses in the 200 block of Morgan St. directly faced the Big 4 warehouse and the Star Brick warehouse; many of the businesses in the early 20th century were geared towards farmers who had come to town to sell tobacco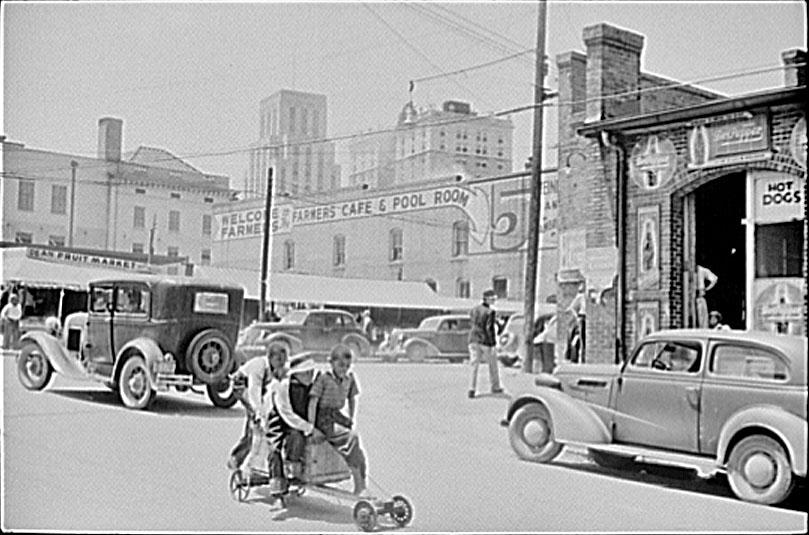 A view from Rigsbee, north of Morgan, looking southwest at the cafe on the southwest corner of Rigsbee and Morgan. The Big 4 warehouse is on the right.
(Courtesy Library of Congress)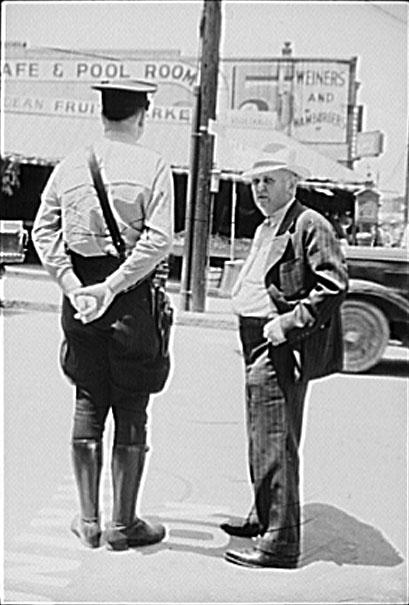 A view looking west down Morgan.
(Courtesy Library of Congress)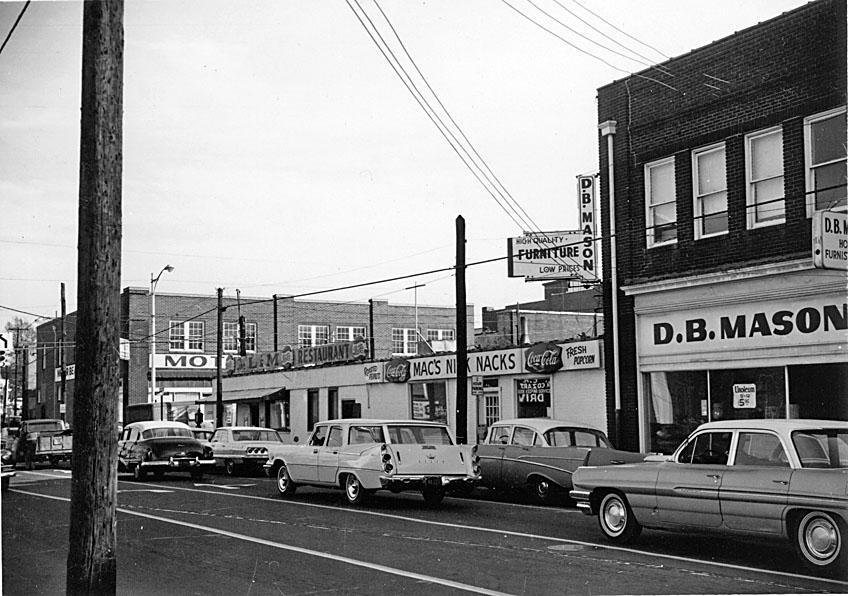 201-203-205 Morgan, 1963. 201 Morgan was the L&M restaurant, on the southwest corner of Rigsbee and North Mangum.

Below, another view of the L&M, looking southwest, 1966. Get your country ham and your BBQ.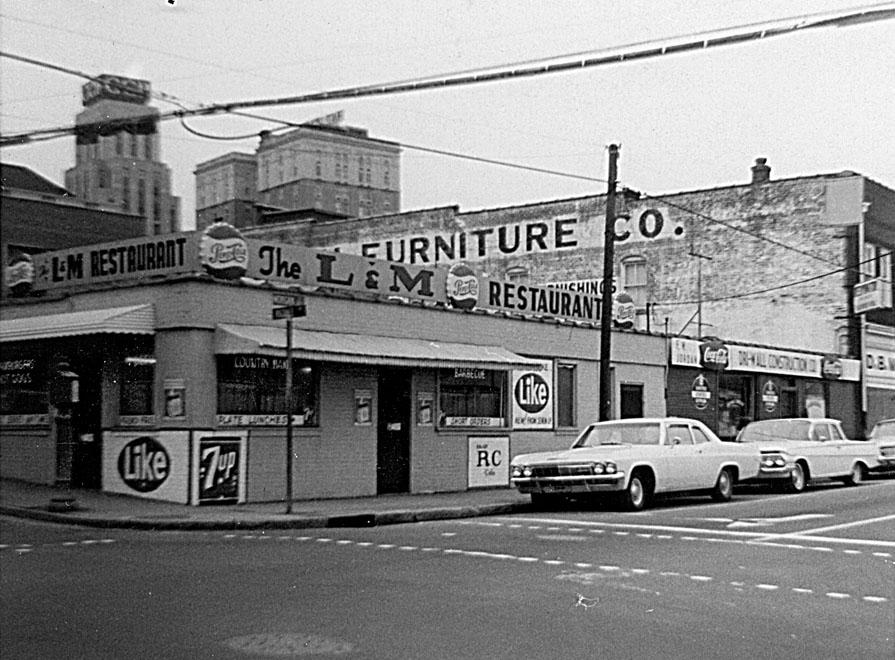 In ~1968, these structures were demolished by the city using urban renewal funds. The parcels have been surface parking since then.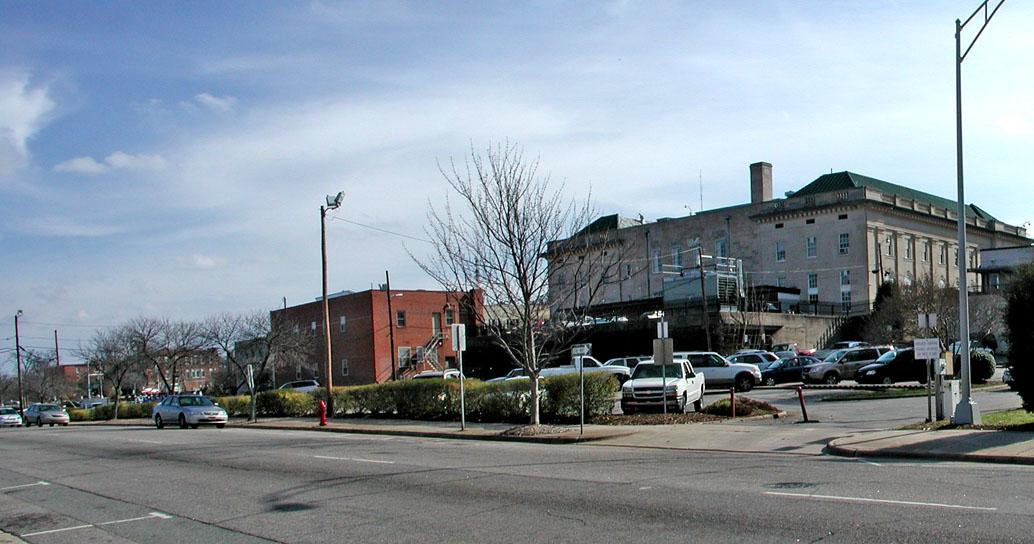 Looking southeast, 2007.