35.972715793798, -78.906437129118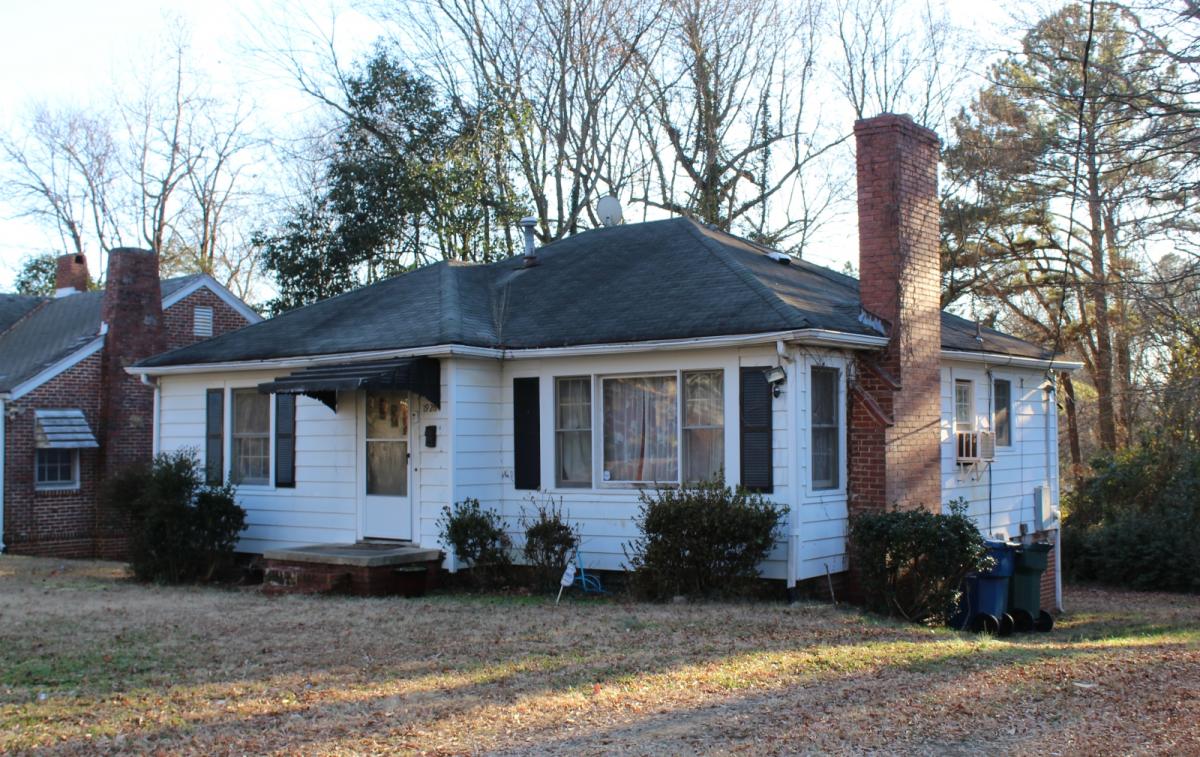 (January 2018, Photo by Cheri Szcodronski, 
hmwPreservation
)  
This one-story, hip-roofed Ranch house is three bays wide and triple-pile with a slightly projecting hip-roofed section on the left (southeast) end of the façade. The house has aluminum siding, vinyl windows, and an exterior brick chimney on the right (northwest) elevation. A solid wood door with three lights is located on the right side of the projecting section and is sheltered by an aluminum awning. On the right end of the façade is a picture window flanked by double- hung windows. County tax records date the house to 1949 and the earliest known occupants are Samuel Harris, an agent at NC Mutual Life Insurance Company, and his wife, Willie M. Harris, in 1950.
According to county deed records, on November 23, 1946, J.F. Williams and his wife, Isadora Gray Williams, sold the lot to Samuel A. Harris.  Robert T. Perry, executor of the estate of Samuel A. Harris, conveyed the title of the property to Willie Harris Waddell.  On July 24, 1997, John L. Shuler and Hyacincth A. Shuler, joint tenants with surviroship rights, purchased the property from Ardesial Harris, executrix of the estate of Willie H. Waddel, Deloris B. Harris, widow of Charles E. Harris, Mamie Aura, Marsha Rose, Petty Harris, Thomas C. Harris and his wife Jacqueline Harris, and James F. Harris and his wife, Bridgette Harris.
The Shulers remain the owners of the property.