35.973273909525, -78.907198883666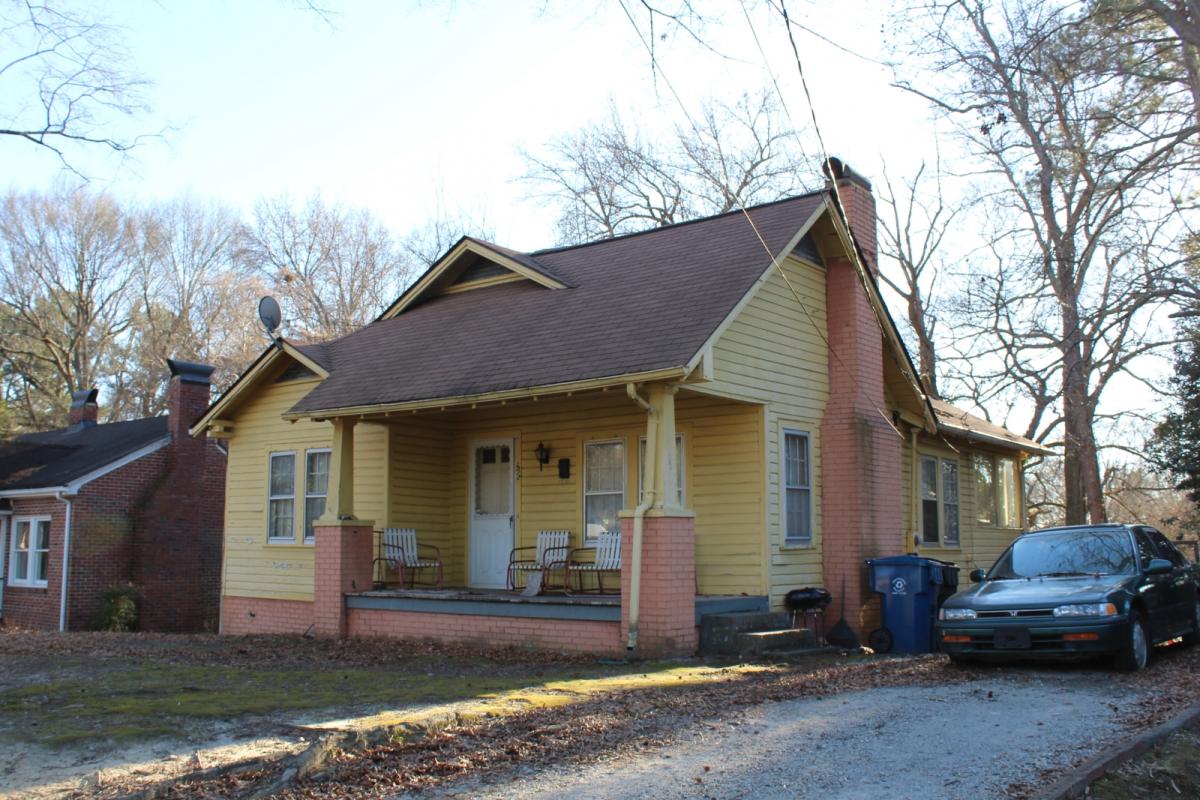 (January 2018, Photo by Cheri Szcodronski, 
hmwPreservation
)  
One of several examples of the Craftsman style in the district, this one-story, front-gabled bungalow is three bays wide and triple-pile. It has German-profile weatherboards, six-over-six wood-sash windows, exposed rafter tails, and purlins and triangular louvered vents in the gables. The left (southeast) bay of the façade projects slightly under a gabled roof. A taller, side-gabled roof extends over the right two bays of the house with an exterior brick chimney in the right (north) gable. A two-light-over-four-panel door on the façade is sheltered by a partially inset, two-bay-wide porch supported by tapered wood posts on brick piers. An inset porch at the right rear (southwest) is enclosed with screens over a weatherboard-covered knee wall. County tax records date the house to 1947 and the earliest known occupants are Alexander W. McLean, a laborer at City Sanitation Department and owner of a taxicab company, and his wife Mary McLean, in 1950.
On August 26, 1946, J. F. Williams and his wife, Isadora Gray Williams sold the lot to Alexander W. McLean and his wife, Mary L. McLean.  The McLeans owned and lived in this house for many years.  On September 11, 2015, Mr. and Mrs. McLean conveyed the property to their daughter and her husband, Betty Jean Johnson and Hesro Johnson.
The house remains in the McLean family and is rental property now.