35.973682398931, -78.907767635097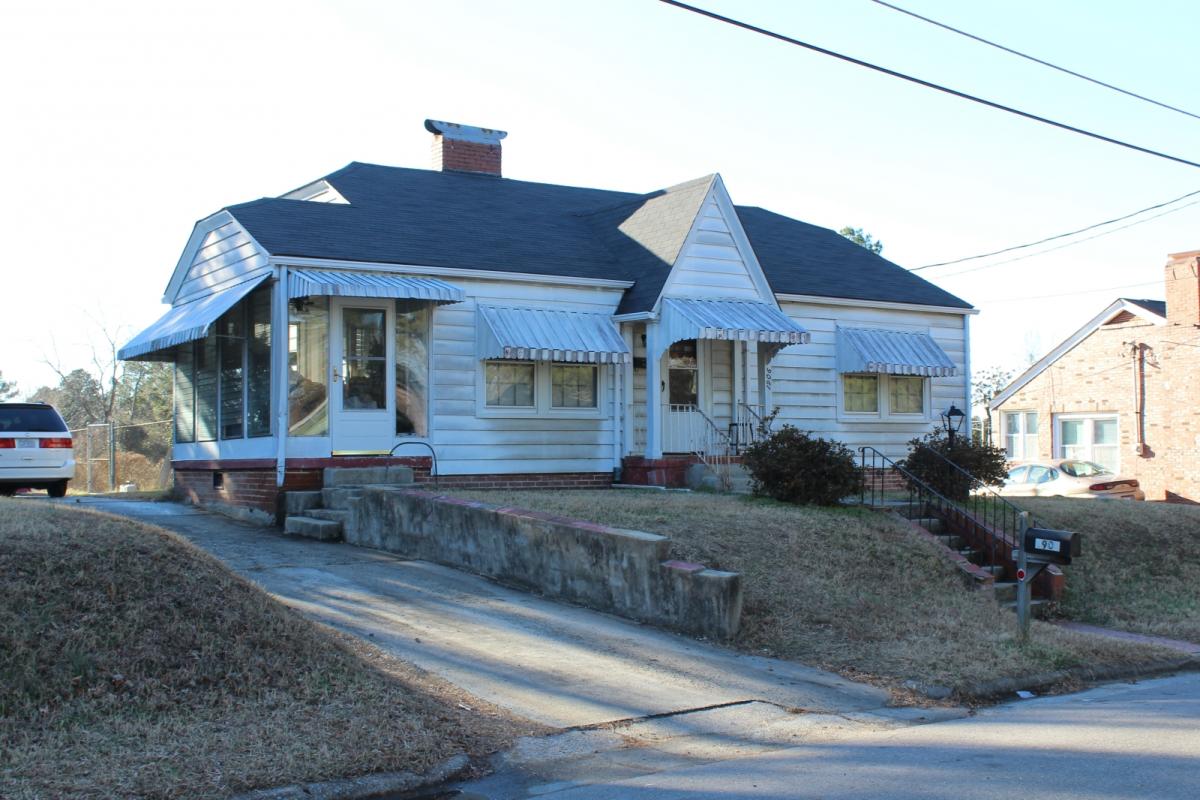 Photograph taken by Cheri Szcondronski, National Historic District Submission, January 2018
This one-story, clipped-side-gabled, Minimal Traditional-style house is three bays wide and triple-pile. The house has aluminum siding, six-over-six wood-sash windows, flush eaves, and an interior brick chimney. A solid wood door with three lights is centered on the façade under a shallow, steeply pitched, front-gabled porch supported by square columns. A window on the right (northwest) elevation has been boarded and a clipped-gabled porch on the left (southeast) elevation is enclosed with jalousie windows. There is a concrete wall along the northwest side of the driveway. County tax records date the house to 1947 and the earliest known occupants are John A. Leathers, a janitor at Liggett & Myers Tobacco Company, and his wife, Esther Leathers, in 1950.
On October 29, 1946, J.F. Williams and his wife, Isadora Gray Williams sold this lot to John A. Leathers, Jr. and Etta L. Leathers.  According to the 1950 City Directory, it is the first year that shows the Williams family as owners and occupants.  They lived in the residence until they sold the property to Boyd French and his wife, Esther L. French on March 31, 1952.  
Mr. and Mrs. French lived in the house for many years.  On January 6, 1995, Esther R. French and her son, Boy French, Jr., attorney in fact, sold the house to Gloria M. Currie.
Gloria M. Dillard has remained the owner and the house has been rental property since 1995.