1809 BIVINS ST.
T. Lonnie Jenkins House. Side-gabled 1 1/2-story bungalow with large gabled dormer, interior chimney, glazed door and 4/1 sash windows. The shed porch has Craftsman posts. Vinyl covers the walls and the eaves and decorative brackets. T. Lonnie Jenkins, cmpenter, was the occupant in 1930.
In tours
This building does not appear in any tours yet.
Last updated
Wed, 08/01/2012 - 11:30am by gary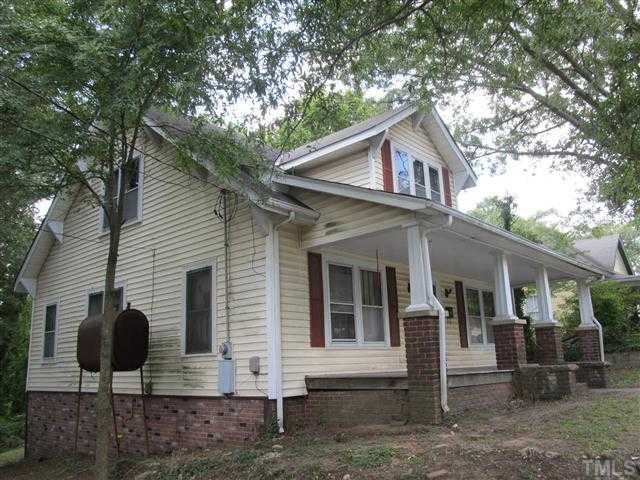 Below in italics from the Lakewood Park NR nomination; not verified for accuracy by this author.
T. Lonnie Jenkins House. Side-gabled 1 1/2-story bungalow with large gabled dormer, interior chimney, glazed door and 4/1 sash windows. The shed porch has Craftsman posts. Vinyl covers the walls and the eaves and decorative brackets. T. Lonnie Jenkins, cmpenter, was the occupant in 1930. [1930 CD]