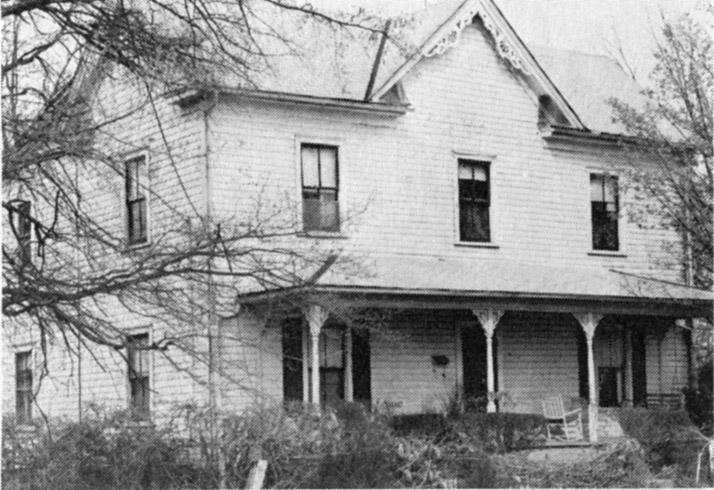 One of the oldest houses remaining in East Durham, the Cheek Farmhouse at 1805 Vale Street was once at the center of a significantly larger piece of land. By 1905, the farmhouse and land were in the possession of Howard A. Foushee (b. 1870 - d.1916) and he subdivided the large property into building lots.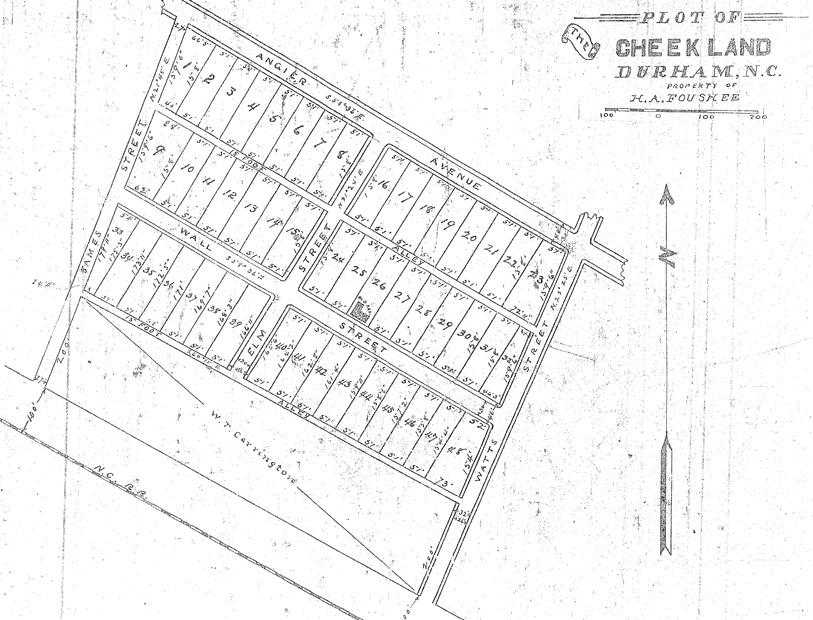 Subdivision plat showing the Cheek farmhouse in the center (lot 26.) (Wall Street = Vale Street ; Watts Street=Clay Street; Elm Street=Vine Street.)

The inventory surmises that the house was remodeled sometime in the early 20th century, which is consistent with some of the architectural detail that would have been inconsistent with a mid-19th century farmhouse.

The house has been owner-occupied since the mid-2000s.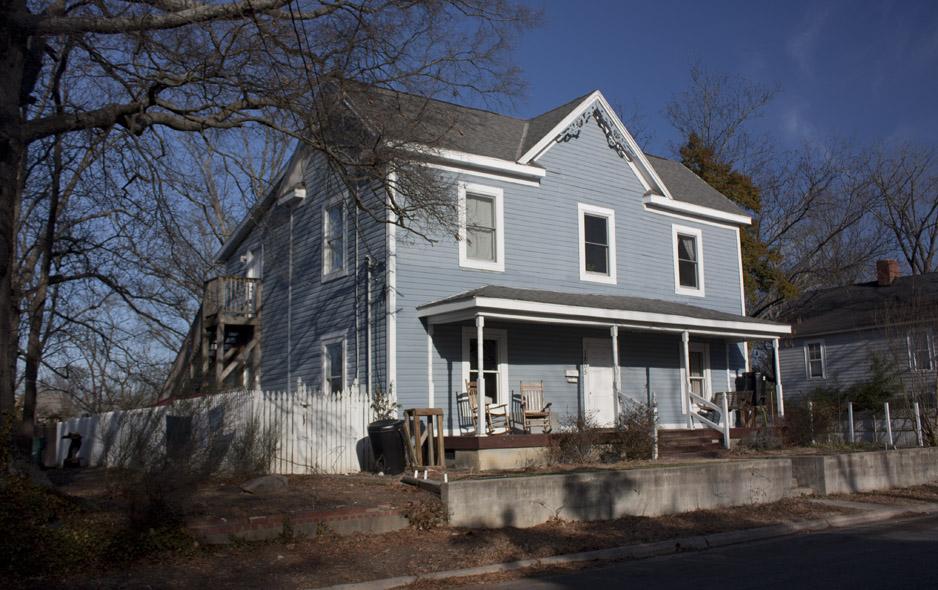 01.22.11
(Below in italics is from the 2004 East Durham National Register listing; not verified for accuracy by this author.)2-story side-gable I-house with a front cross-gable with sawnwork bargeboard, German siding, and a hipped porch. Alterations include replacement sash windows and replacement turned porch posts. This property was the center of the large Cheek farm that was subdivided in 1905. J.N. Cheek, listed in 1880s city directories as an East Durham farmer living near a cooton mill, was probably the owner. The interior contains some Greek Revival-style mid-19th century doors. The house may have been rebuilt from an older house or the doors may have been salvaged from another house. [Roberts, Durham A & HI, 93, 1913 SM] 1930-1940 CDs: James D. Carpenter owner/occupant (boxmaker).
Find this spot on a Google Map.

35.982421,-78.881359